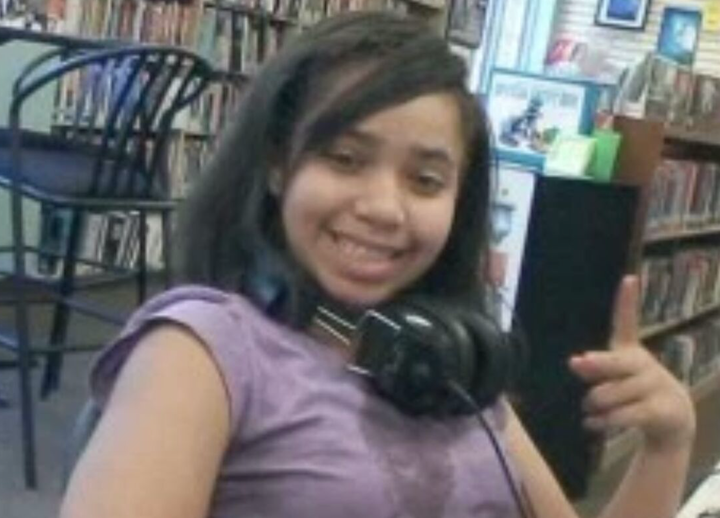 Over 6,000 people havesigned a petition calling on Trumbull County prosecutors to drop charges against Bresha Meadows, a 15-year-old girl accused of killing her abusive father.
"As a child impacted by extreme violence, Bresha needs a safe and supportive environment to heal and rebuild," it reads. "Bresha should be released immediately and not have to endure the re-traumatization of prosecution and incarceration."
According to police, on July 28, Bresha fatally shot her father, 41-year-old Jonathan Meadows. She was arrested that night and charged with aggravated murder. She pleaded "not true," which is equivalent to a not-guilty plea.
Her attorney, Ian Friedman, says Bresha was acting in self-defense to protect herself and her mother from a violent man who made their lives a living hell.
"She took the only step that she could, in her mind, to save her mother's life and that of her siblings," he said in an interview with The Huffington Post.
"I wasn't strong enough to get out and she helped us all," she told Fox 8 Cleveland. In 2011, she filed a protective order against him and told police she was in fear for her life. The order was later dismissed at her request.
On Tuesday morning, supporters and family members gathered for Bresha's first pre-trial hearing.
Martina Latessa, Bresha's aunt and a Cleveland police officer, said that around 30 people showed up to support the teen, including friends from school, church members and anti-domestic violence advocates. They were not able to enter the courtroom, but stood in the hallway.
Latessa said it's still unclear if prosecutors plan to charge Bresha as an adult. If Bresha is tried as an adult and convicted, she could face life in prison with the first chance of parole in 20 years.
"Of course I'd like for her to come home and get the counseling she needs," she said.
Friedman said Bresha's first pre-trial hearing proceeded as expected.
"Discussions with the prosecutor were very productive and evidence was exchanged," Friedman said. "We will now begin to analyze the state's evidence with the assistance of mental health experts. We remain confident that this was a clear self-defense scenario and look forward to the next pre-trial."
Bresha will remain in custody until at least the next hearing on Oct. 6, he said.
"We see the petition as a first step," said Kelly Hayes, cofounder of Lifted Voices, an organization aimed at defending the lives and rights of women and non-binary people of color. "We hope that the prosector's investigation and consideration of this case will lead him to drop the charges against Bresha entirely, so that she and her family can begin to heal, and so the rest of us can move on with the work of transforming our communities, to prevent tragedies like this one in the future."
"I believe every child has a right to self-defense and that Bresha had no other way out for her and her family," she said in a statement. "As a domestic violence survivor, I want us all to ask what we can do for Bresha, instead of punishing her."
Melissa Jeltsen covers domestic violence and other issues related to women's health, safety and security. Tips? Feedback? Send an email or follow her on Twitter.
Popular in the Community