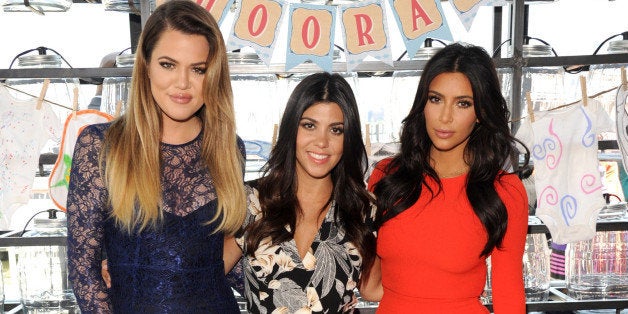 A Kansas mom was met with both support and criticism after she launched a petition against Babies R Us for selling the Kardashian Kids clothing line.
"I don't want my child to grow up to be a sex tape star," Logan wrote in a since-deleted portion of her petition against Kardashian Kids, according to Yahoo! Style. "You pulled the 'Breaking Bad' toys because they promoted drug use. You should pull this clothing line because it promotes bad behavior as well. The madness has to stop. If the toys are damaging so is the clothing."
Logan's main issue seems to be the fact that Babies R Us is selling a line associated with reality star Kim Kardashian, who rose to fame in 2007 with the leak of her sex tape with singer Ray J.
"We are getting upset that they have toys from a fictional television show for kids 16 and older, but then they're selling the Kardashian clothing line, which is from a real-life family that made their fortune from Kim's sex tape," she told Yahoo! Style.
Some questioned Logan's effort, however.
"None of these 'damaging' products are new to the marketplace (those crazy fur vests have been around for years) and none of them seem particularly offensive to me, but apparently all you have to do is pair the Kardashian name with a set of leggings and all of the sudden you're trying to turn your toddler into a slut," Mommyish's Meredith Bland wrote. "I'm pretty sure if you put the name Blake Lively on these clothes people would buy them like crazy and then go home and bake cupcakes."
Logan took to her Change.org petition to address the critics, writing:
When I started the petition, my goal was to point out the hypocrisy of Toys R US pulling the "Breaking Bad" toys, but still having a clothing line sponsored by the Kardashians. My point was not that people should not buy the items, or that Baby'sRUS/ToysRUS actually remove them from the shelves. I wanted ToysRUS/BabiesRUS to see that if they caved to one upset consumer that more would come out of the woodwork. I chose the Kardashian Kids line because I would not choose to put my daughter in these clothes, and because the Kardashians are not people that have the family values that I uphold. But, that is my choice.
She revealed she received a lot of negative feedback, but only intended to "get people discussing who should be raising their children, and what things retailers have the right to sell."
The petition, which got nearly 3,000 signatures, has been closed.
A spokesperson for Babies R Us told The Huffington Post, "We have no plans to stop selling this collection."