An online petition is calling on the Mormon church to make changes to a longstanding religious practice that allows leaders to privately question children about sex.
It's standard practice for congregational leaders in The Church of Jesus Christ of Latter-day Saints to hold private interviews with members of their wards, or congregations, who are between the ages of 12 and 18. The annual meetings allow these leaders to offer kids personal counseling and religious instruction.
It's also an opportunity for leaders to make sure the children are abiding by LDS teachings on prayer, health, sexual purity and other matters ― which in turn helps determine whether the children are "worthy" enough to participate in important religious activities, such as attending temple.
But while the practice may have benefits, some Mormon parents are questioning whether these interviews are safe for kids ― since they essentially put children in the uncomfortable position of being alone in a room with a much older, powerful man who is able to ask them personal questions about sex.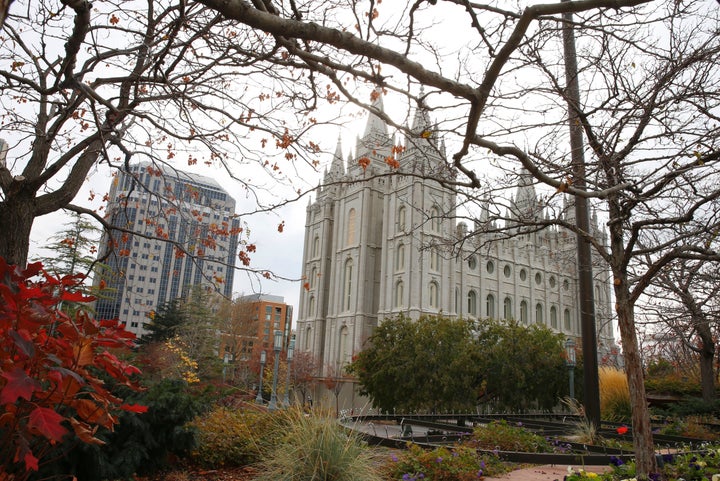 The online petition, which has gathered more than 7,500 signatures, urges the Mormon church to publicly disavow this practice and make sure parents are always present when children below the age of 17 are having personal interviews with church leaders.
"We call on the LDS Church to immediately cease the practice of subjecting children to questions about masturbation, orgasm, ejaculation, sexual positions or anything else of a sexual nature," the petition reads.
Sam Young, a Mormon leader from Sugar Land, Texas, started the petition. Young told HuffPost he is currently active in the Mormon church in Houston, and was formerly an LDS bishop.
He said he heard this year that it was a common practice for church leaders to ask children very personal questions about things like masturbation and pornography. He asked his 26-year-old daughter if that had happened to her. Young was shocked to hear that his daughter had, in fact, been asked these intrusive questions repeatedly throughout her teen years.
Young said his daughter was first asked about masturbation when she was 12. At that point, she didn't know what it meant, and her friends weren't sure, either. So she Googled the term to learn more about it.
"When I learned this, I was highly upset," Young said.
Since putting up the petition, Young says he's heard from many fellow Mormons about how these interview practices have harmed children.
Young says what concerns him is that these interviews could have a negative effect on teens' attitudes about sex. He argues that they normalize the idea of adult men asking children sexual questions, and could potentially lead kids to feel shame and guilt about sex.
"Can the bishop ask ... did you orgasm? How many times did you orgasm? Did your boyfriend ejaculate? Where did he ejaculate? What sexual positions did you engage in? All these questions HAVE been asked," Young told HuffPost in an email. "And guess what ... they all fall within the perfectly acceptable boundaries set by the Church's statement. There are no boundaries!!!"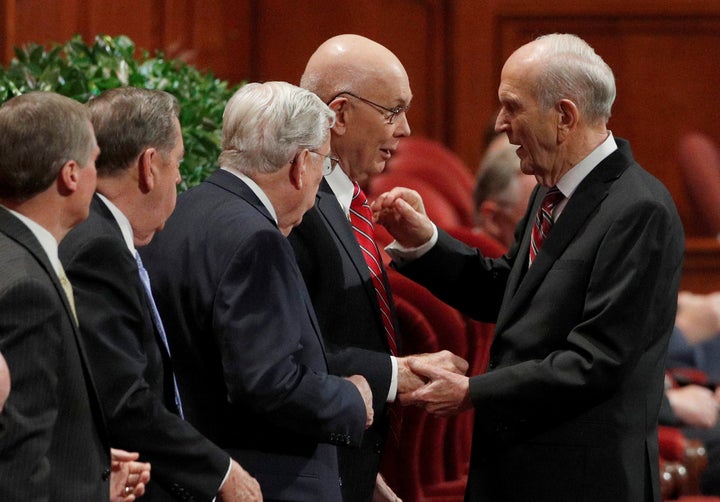 "In these interviews, church leaders are instructed to be sensitive to the character, circumstances and understanding of the young man or young woman," Hawkins wrote. "They are counseled to not be unnecessarily probing or invasive in their questions, but should allow a young person to share their experiences, struggles and feelings."
"There are times when a discussion of moral cleanliness is appropriate —particularly if a young man or young woman feels a need to repent. In these instances leaders are counseled to adapt the discussion to the understanding of the individual and to exercise care not to encourage curiosity or experimentation."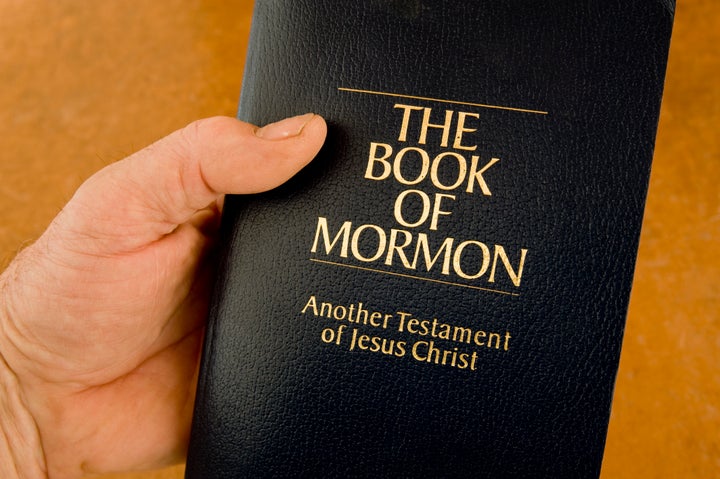 In the LDS tradition, these interviews are often conducted by Mormon bishops ― male church leaders called from within the membership of local congregations. Bishops traditionally serve about five years and are not paid for holding the position, so they often continue to hold their day jobs. Because they usually aren't professional counselors or therapists, they don't necessarily have professional training on how to speak with children about these sensitive issues.
Several Mormon therapists told The Salt Lake Tribune that the practice of bishops conducting these interviews ― especially without a parent present ― could lead to teens being asked inappropriate and intrusive questions about their sex lives.
Lisa Tensmeyer Hansen, a Provo therapist, told the Tribune that the situation puts young women, in particular, in difficult positions.
They are "invited to be vulnerable with an authoritative man who has a right to question them. If they are unwilling to provide details, they are seen as unrepentant," she said.
Bishops "could use a lot more training from people who have studied these issues," Tensmeyer Hansen added.
Hawkins told the Tribune that bishops receive instructions about what to ask during the interviews and are asked to review that guidance regularly.
When church leaders meet with children, youth, or women, they are encouraged to ask a parent or another adult to be in an adjoining room, according to Hawkins' statement. And if leaders become aware of incidents of abuse, they are instructed to call the church's 24-hour help line to get guidance from professional counselors and legal professionals. Bishops are also able to refer the teens to professional counseling services.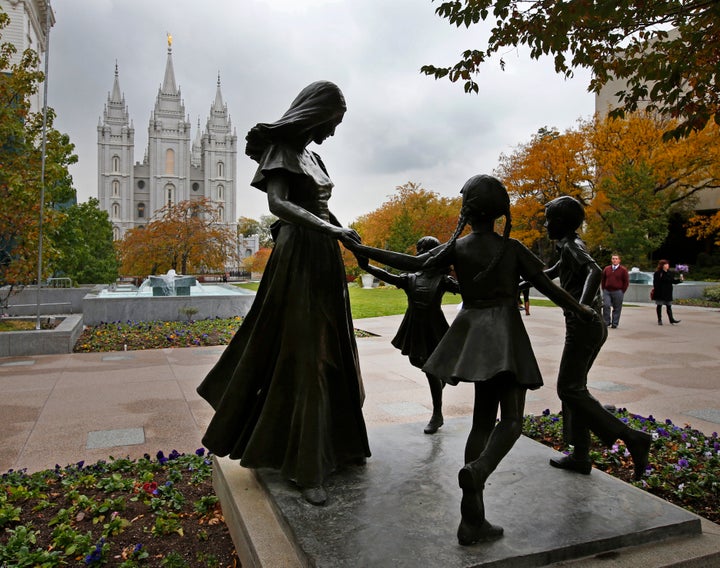 Young said that the statement from the church doesn't address any of the real issues he's concerned with.
"Their statement openly sanctions behind closed doors interviews with an older, untrained man, all alone, with a child. This needs to be completely eliminated," he wrote.
He's aiming for 10,000 signatures on his petition, then planning to organize a rally in Salt Lake City, where the church is headquartered.
Young pointed out that the church didn't appear to apologize for any damage the personal interviews may have caused Mormon children and teens in the past.
So he offered an apology himself:
"To all those who experienced self-loathing during your teenage years, to all who carried that self-loathing into your adult years, to all those whose sex lives were inextricably associated with shame, to all those who have ideated suicide, to all who have attempted suicide, to all who were groomed for sexual abuse ... I and 7,500 others say WE ARE SORRY," he wrote. "What was done to you was wrong. We are standing to protect our future generations from what you have endured."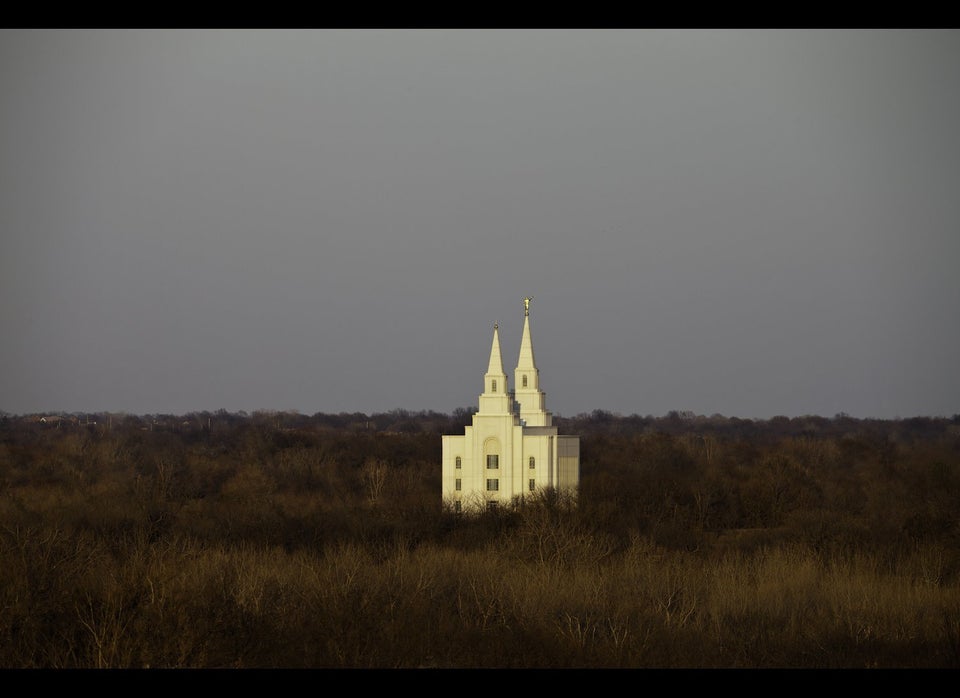 Inside a Church of Jesus Christ of Latter-day Saints Temple
Popular in the Community