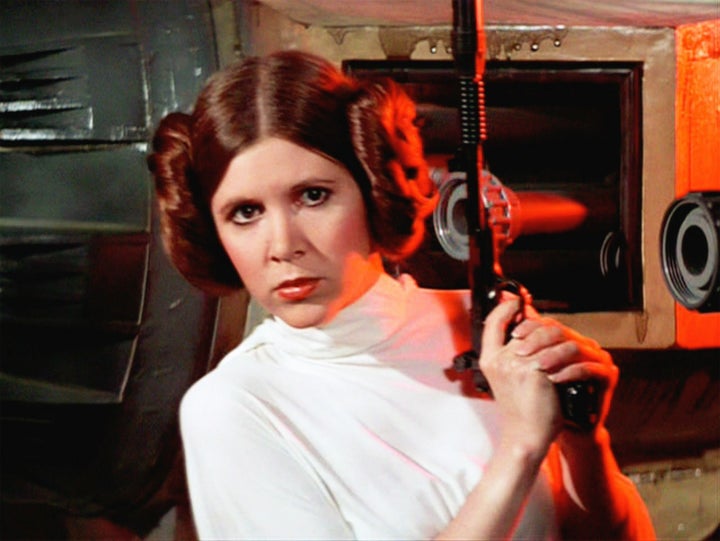 If you'll remember, Disney made a deal to purchase "Star Wars" production house Lucasfilm in 2012, paving the way for the new installment of films that includes "The Force Awakens" and "Rogue One." Disney therefore owns "Star Wars" and its stable of characters, including the beloved princess Leia Organa.
Disney also manages a very successful franchise of princess characters, from Snow White to Mulan to Tiana. Why not include Leia?
Nearly 32,000 people who signed a Change.org petition have asked the same question and come up with no good answer. The petition to make Leia an official member of the princess squad kicked off after news of Fisher's death broke, and is already closing in on its goal of 35,000 supporters.
The petition calls for Disney to organize "a full ceremony inducting Leia as the newest Disney princess" as well as a memorial service for the late actress.
There are plenty of reasons why Princess Leia should make the cut ― she fights for freedom and she's way better with a gun than any Stormtrooper. Not to mention she's already a princess.
In February, however, YouTube user Jonathan Carlin made a video laying out the reasons why Leia would not fit the Disney princess mold. Chiefly, she's portrayed by a real, live actress ― Amy Adams' "Enchanted" character was excluded from the club for the same reason ― and thus forever associated with that individual. Actors' humanity and mortality, the argument goes, makes them less suited to the timeless cult of official princess-hood.
"I actually have five daughters and there are constantly princess movies playing in the background," Christensen told the site. "We are big fans of the current princess lineup, but I think that Leia is a really strong, positive, awesome role model for my girls, and she would make a great addition."