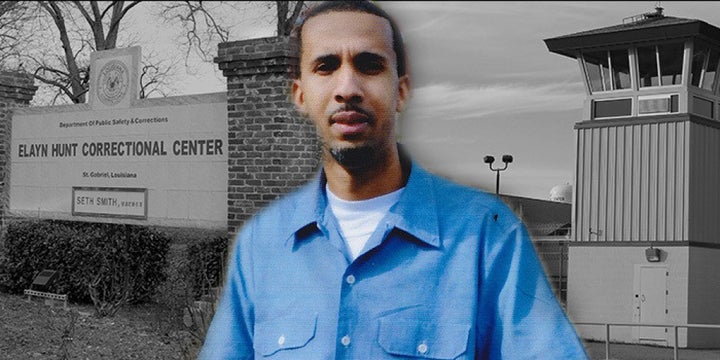 A petition calling for the release of rap artist McKinley "Mac" Phipps, serving time for a killing he says he didn't commit, has been signed by more than 1,000 people in just a few days.
The petition, asking Louisiana Gov. John Bel Edwards (D) to grant clemency to Phipps, includes comments from concerned citizens, journalists and celebrity entertainers.
"We the undersigned support clemency for McKinley Phipps," states the petition, posted on Change.org. "We believe that the unique facts of his case, his record as an inmate, and his potential to contribute to society in meaningful ways if released make him an ideal candidate for clemency."
Phipps has been behind bars since his February 2000 arrest in the fatal shooting of a fan, Barron Victor Jr., 19, at a show just outside New Orleans. Phipps was charged with first-degree murder -- despite a lack of forensic evidence linking him to the crime as well as the confession of another man. Five prosecution witnesses have since told The Huffington Post that police and prosecutors bullied them into fingering the rapper.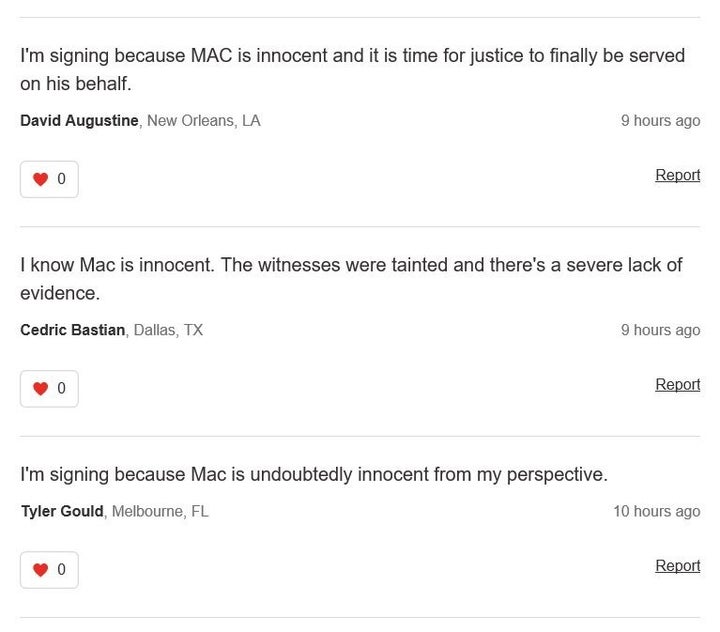 At the time of Phipps' arrest, he was a 22-year-old rising star in the New Orleans area. Master P had signed him to No Limit Records, alongside Snoop Dogg and Mystikal. He was a member of the 504 Boyz, whose 2000 album "Goodfellas" went gold and reached No. 2 on the Billboard 200.
The clemency petition was started by Louisiana native Kenny Kaine Williams, 28, a longtime supporter of Phipps. He said he plans to present the petition to the governor.
"We want the governor to do his research and really look into the details of what happened," Williams told The Huffington Post. "Don't discount it because he is a rapper. Look at the facts and see what really happened."
Phipps' fame apparently made him an attractive target to prosecutors, who would later quote from his lyrics, twisting and altering the words for the all-white jury. Phipps was convicted of manslaughter and sentenced to 30 years behind bars.
In late 2014, The Huffington Post interviewed several witnesses who said, for the first time publicly, that they had been either threatened, intimidated or ignored by authorities.
Phipps' current legal team, which includes Buddy Spell, Annie Spell, Tara Zeller and associate Jonathan Fleming, took over his defense after HuffPost began reporting on the case. They have spent several months gathering evidence and affidavits, and they tried to negotiate Phipps' release with the district attorney's office, which ultimately rejected the request.
Phipps' lawyers are now seeking clemency for him -- an order from the governor reducing his punishment to the time he already has served. While clemency wouldn't clear Phipps' name, it would free him. If a post-conviction appeal is granted later -- a rarity in Louisiana -- it could take three more years before a retrial could take place, according to the attorneys.
Williams, who has been corresponding with Phipps since he was a teenager, has been raising awareness about the case since 2009. He coined the hashtag #freemac.
"I don't want to see anybody innocent locked up," Williams said. "But I don't ask people to take my word for it. I tell them to research the case and come to their own conclusion. And they do. I hear from people all across the world who believe Mac was wrongfully convicted."
"We all want to have him home," Williams said. "He was young and had a promising future and a family that depended on him. He has a 15-year-old son who he's never seen outside prison walls, who needs his daddy."
Williams added, "Mac is the type of person who could spark something in somebody to change the world."
Phipps, for his part, said he hopes to get the opportunity to pick up where he left off.
"I've loved hip-hop since [I was young], and I will record music for as long as I live," he said. "Whether or not I can still make a living at it is totally up to the fans. If they want it, I will deliver."
Related
Popular in the Community