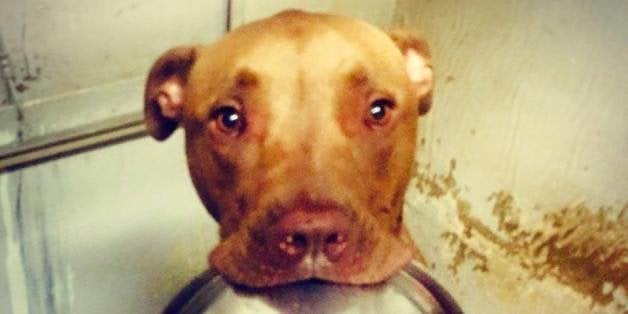 Now, it's love that's raining down on Austin's furry friends.
After a severe storm on Monday night flooded Town Lake Animal Center (TLAC), a no-kill shelter in Austin, Texas, dozens of cats and dogs were displaced. Austin Pets Alive!, a rescue organization housed inside of TLAC, posted a plea for help on Facebook, and just hours later a long line of people showed up to give the animals a home.
"We had over 211 foster applications and over 80 animals went to foster care that night," Amanda Potter-Laycock, marketing manager at Austin Pets Alive!, told The Huffington Post.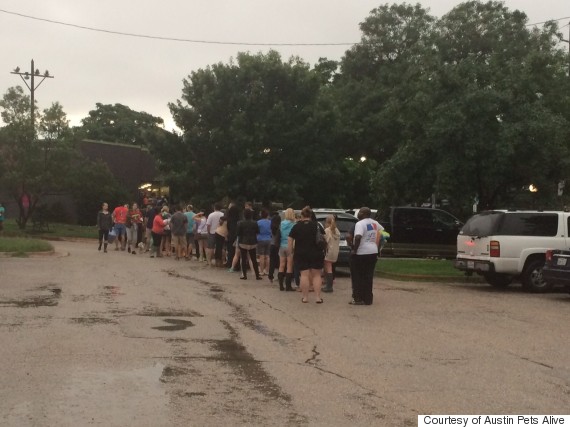 TLAC began experiencing flooding around 4:30 p.m. on Monday when Austin was hit with another big storm, Potter-Laycock said. When water came up through the floor in the cattery, and poured into dog kennels, Animal Pets Alive! took to its Facebook page asking for help. By 9 p.m. that same evening, over 50 dogs and 30 cats were safe and dry in foster homes.The remaining animals were safely tucked away in administrative offices and unaffected areas of the shelter.
"It was pretty incredible how many people lined up," Potter-Laycock said. "We got so many animals out in a short amount of time."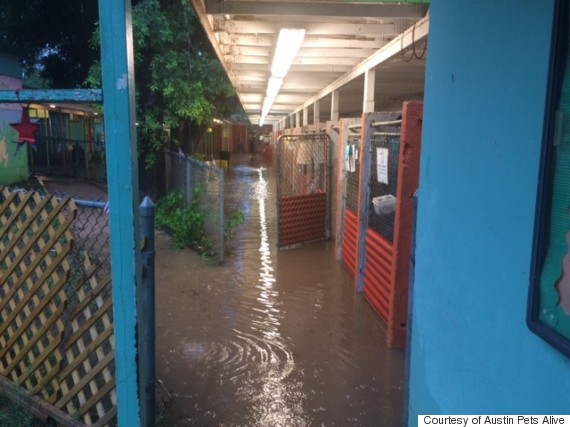 But as of Thursday, most of the animals have found their way back to TLAC, where the water has receded and order is slowly being restored. Some pooches and kitties, however, have gotten very comfortable in their foster homes.
"Some people who came to pick them up on Monday ended up falling in love a little bit, and have decided to help them stay in a home until they're adopted," Potter-Laycock said. She said the organization has also received applications from at least two foster families to adopt the animals themselves.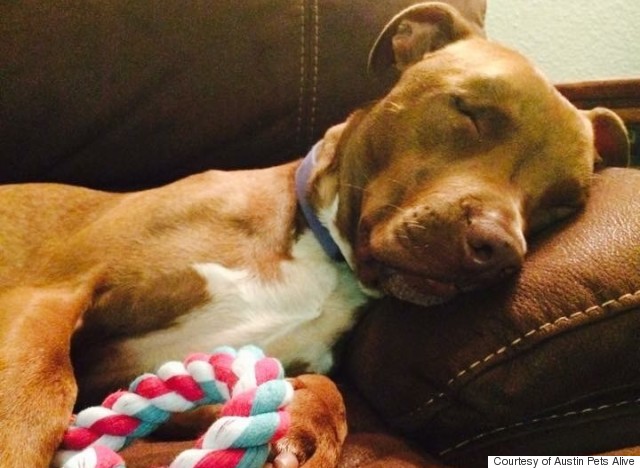 Help those affected by the flooding through the Crowdrise widget below.
Before You Go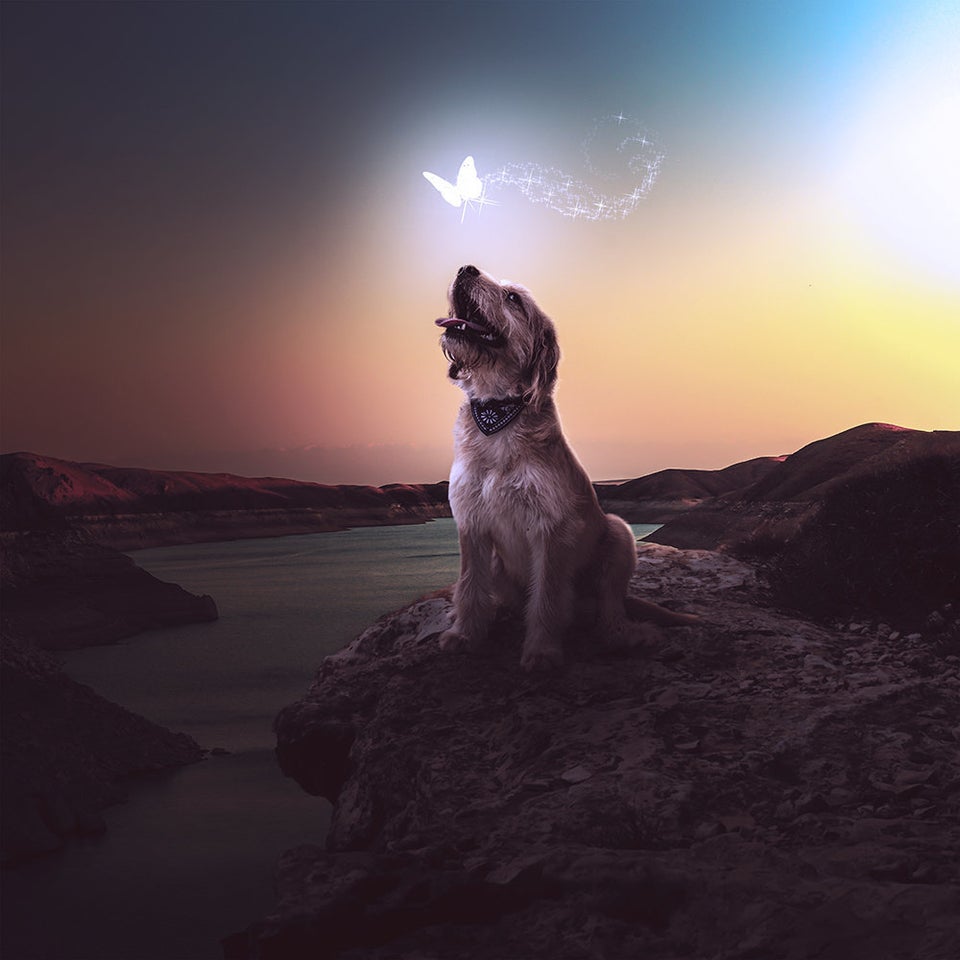 Photographer Uses Photoshop Skills to Help Shelter Dogs