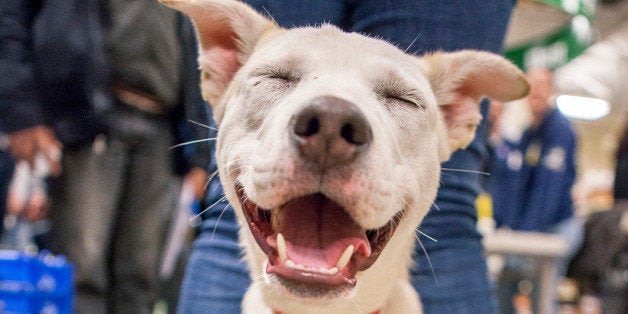 Shelter pets are the best! You know it, we know it and a new report shows we're far from alone in holding -- possibly also hugging and cuddling -- this belief.
The PetSmart Charities 2014 U.S. Shelter Pet Report finds that 66 percent of people considering bringing home a new pet say they would adopt their new furry friend instead of going to a breeder or other source. That's up from 58 percent in 2011.
Spaying and neutering is also on the rise. Eighty-six percent of pets are now spayed or neutered, up from 80 percent in 2009.
Put those figures together with increased pet ownership -- the report finds 81 percent of households now have a cat or dog (or both), up from 60 percent in 2009 -- and they amount to a real boon for homeless pets.
But there's still a lot of room for progress.
For example, 28 percent of dog owners said they'd bought, instead of adopted, their most recent pet. The most common reason given for purchasing was the belief that purebred pets wouldn't be available for adoption -- which shows a lack of awareness about breed-specific rescue groups around the country, as well as online resources (like this one by PetSmart Charities) that allow potential adopters to search by breed.
Respondents also reported finding the adoption process "too difficult." But this attitude may change as so-called "open adoptions" focusing more on matching families and pets, rather than putting up barriers through rigid screening processes, become more prevalent.
It's less clear how to overcome the apparent bias that exists toward adopting cats. Twenty-seven percent of those surveyed said they would not consider bringing home a cat.
And the report's most distressing find: Almost all the 2,800 surveyed adults underestimated the number of animals euthanized in shelters every year. Only 15 percent, the report finds, "thought it was 4 million or more. In fact, of the 8 million pets who enter U.S. shelters every year, about 4 million are euthanized."
With even more pet ownership, more adoptions and more spaying and neutering, the hope is that this vast number will shrink.
"Unlike other causes, we are not hampered by a lack of a cure or technology," Jan Wilkins, PetSmart Charities' executive director, said in a news release. "If all the pet lovers in the United States simply took action in their communities today, our grandchildren would not have to live in a world where thousands of healthy pets are euthanized daily."
UPDATE, October 15: Bobby the Chihuahua has been adopted! And here is visual proof that adopting a dog is the absolute most happy-making thing in the world: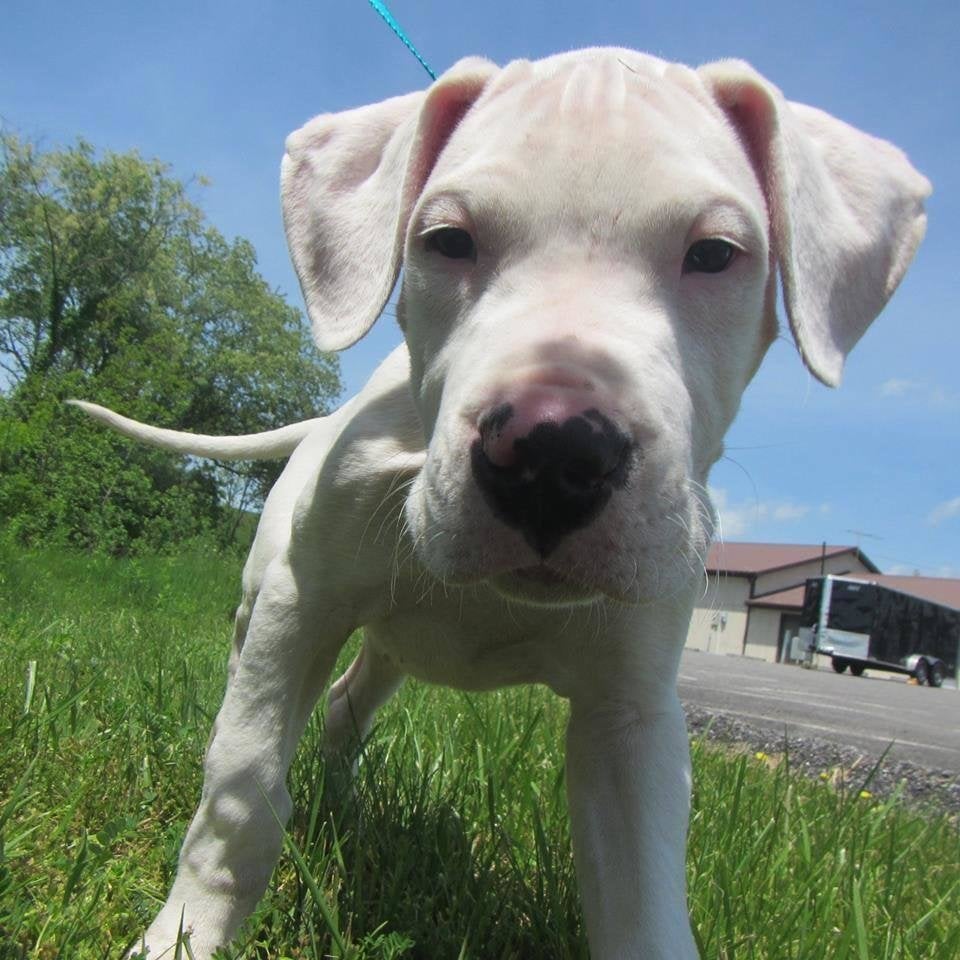 Adopt These Special Needs Animals!
Popular in the Community