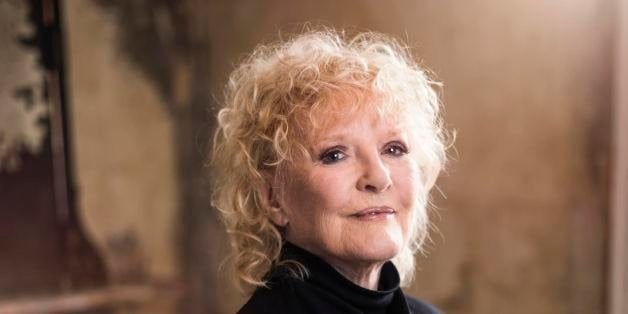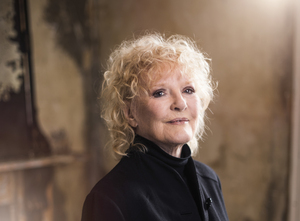 Every now and then a song comes along that resonates so deeply in people's hearts it becomes an anthem for a generation. In 1964 Petula Clark did just that when she told people to go "Downtown." The song reached number one and Clark became the first female U.K. artist to earn a Grammy. Over the years, Frank Sinatra, Dolly Parton, Alvin and the Chipmunks, among others have put their own spin on the Grammy Hall of Fame song, but it will forever be identified with Clark.
With the success of "Downtown," Clark became the reigning princess of pop music in the 1960s. Other massive hits followed including "I Know a Place," "Don't Sleep in the Subway" and her second number one, "My Love."
While the global success of "Downtown" could've cast a huge shadow on Clark, she charged ahead and didn't allow the song to define her. Over 50 years later people still celebrate the song, but Clark, 83 years old and living in Switzerland, has no desire to look back. She acknowledges her past, but only as to how it relates to her today.
"I enjoy the moment. I don't look back unless I absolutely have to," she says. "What we are today is influenced by what we've been through."
Where she is today is continuing to make music that reflects her thoughts on moving forward and eternal love. On September 16, she will release her new CD From Now On. It includes contemporary interpretations of classic songs like The Beatles' "Blackbird" and Peggy Lee's "Fever." There are also original compositions that are inspiring, haunting and even at their happiest are infused with a twinge of sadness; perhaps like the world in which we live. The album's title represents Clark's approach to life.
"Let's face it, this is all we have---from now on. Yesterday is gone. Tomorrow we don't know. I've felt like this for many years. Living for the day is the most important thing," she says.
That philosophy of staying in the moment extends to her life on stage. With a whopping 70 million records sold since her first hit in 1954, it would be easy for Clark to fill her performances with the tried and true. But she says singing new songs is what excites and intrigues her the most. Showing a naughtier side from her often sweet, public persona, she equates them to "playing with a new lover."
Her new CD even experiments with the EDM genre. Her latest single, "Sacrifice My Heart," is proof that Clark embraces stepping out of her comfort zone.
On "Miracle to Me," a song Clark wrote in her second home in the French Alps, she sings: You're everything to me and you always will be; Promise me to stay as you are. The song's inspiration is somewhat a mystery. Is it about Clark's husband of 55 years, publicist Claude Wolff? Together they have three children, but have lived separate lives for decades. Is it a love letter to a lover? Or is it a message to her fans? It seems Clark takes a page out of Carly Simon's book on "You're So Vain."
"I think it's probably for several people. Yes, of course, there is one in particular. That's as far as I'm going," she says.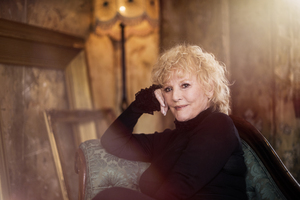 Clark might be tight-lipped about this lyric, but she's lived more than seven decades in a very public spotlight. At the age of 9 she made her singing debut on BBC Radio. Two years later she landed a starring role in her first film. Others would follow, and Clark became known as Britain's Shirley Temple. In a rare moment of reflection, Clark offers wisdom to her younger self.
"I would warn her that you have to have a rather unattractive thing called courage, which no one seems to mention very much when they talk about show business," she says. "It's not enough just to have talent or charm. If I stop and think about how I'm still here, I don't quite know what that quality is that you need to last this long and not lose your faith or lose what put you there in the first place."
Clark has stood the test of time. She's not only witnessed changes in the industry, but also in the world.
"Those days of the little girl in the mountain in Wales were totally joyful and full of music. There was freedom," Clark recalls. "Not that I ever have, but you can't live in an ivory tower. I'm touched by what is going on in the world. It's almost like the background music of our lives---the awful things that are going on. I can't switch that off, but I have to carry on. That's all we can do is do our best."
She says singing still gives her pleasure, and as long as she can continue to do it, she vows to keep going. When asked what she's the most proud of, without hesitation she says, "I don't think I've done it yet."
Popular in the Community