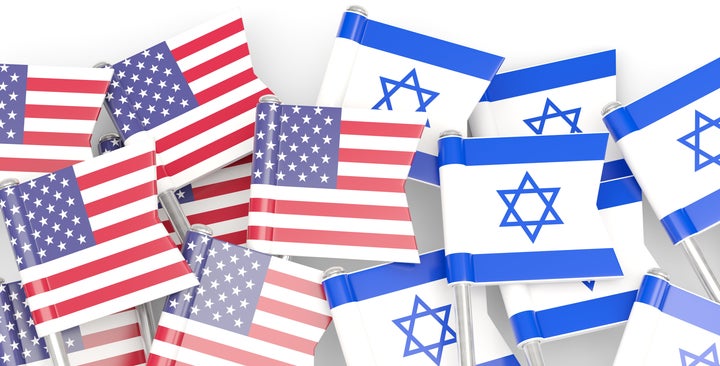 American and Israeli Jews have much more than an ocean dividing them. 
Four out of five Jews in the world live in either Israel or the United States. And while these two groups feel a strong emotional connection to each other, a new data essay from the Pew Research Center shows that they disagree on a variety of issues ― from religious identity to political ideology to the prospect of peace with Palestinians. 
Pew researchers pulled together data from a March 2016 survey of Israeli adults and an October 2013 survey of American Jews. The resulting essay illustrates broad ideological differences ― for example, most Israeli Jews place themselves on the center or on the right of their country's political spectrum. In contrast, most American Jews identify with the center or the left. 
When asked about the Israeli-Palestinian conflict, only 43 percent of Israeli Jews believed that Israel and an independent Palestinian state could coexist peacefully, compared to 61 percent of U.S. Jews. Forty-two percent of Israeli Jews agreed that Jewish settlements in the West Bank help their country's security, while only 17 percent of American Jews thought the same. 
Yossi Klein Halevi, a senior fellow at Jerusalem's Shalom Hartman Institute, believes this divergence is due to differing life experiences. 
"Israelis live in the least hospitable region on the planet, not only for Jews, for everybody. And American Jews live in the most welcoming society, the most hospitable society that Jews have ever known in 4,000 years," Halevi said in a Pew Research Center video. "That means we need to develop opposing strategies for coping. [Israeli Jews] need to be the toughest kid on the block and American Jews need to be flexible."
Without committing to keeping the relationship going, there's a chance these groups will grow "more and more alienated" from each other," Halevi adds. 
Watch Pew's interview with Yossi Klein Halevi below.
American and Israeli Jews also report different ways of connecting with religion. In Pew's 2013 survey of American Jews, one out of five people who were raised Jewish, or had at least one Jewish parent, said they didn't identify with any religion. In Israel, nearly all Jews identified Judaism as the religion they follow ― although not everyone is observant. 
Sixty-three percent of Israeli Jews said they keep kosher at home, while 22 percent of American Jews keep kosher. The Americans were much more likely to say they eat pork than Israelis (57 percent to 16 percent).  Since the Sabbath is a day of rest and renewal, some conservative strands of Judaism teach that handling money on the Sabbath is forbidden. Fifty-five percent of Israeli Jews said they handled money on the Sabbath, while 85 percent of American Jews did the same.
Some of these differences in observance could be due to the fact that Judaism is an integral part of Israeli society and politics ― while in America, Judaism is a minority religion. 
"Jewish observance is more ingrained in daily life in Israel than it is in the U.S," Pew's essay states. "For example, many Israeli businesses close early on Friday afternoon before the start of the Sabbath. Kosher food is more widely available than it is in the U.S., and major Jewish holidays are Israeli national holidays."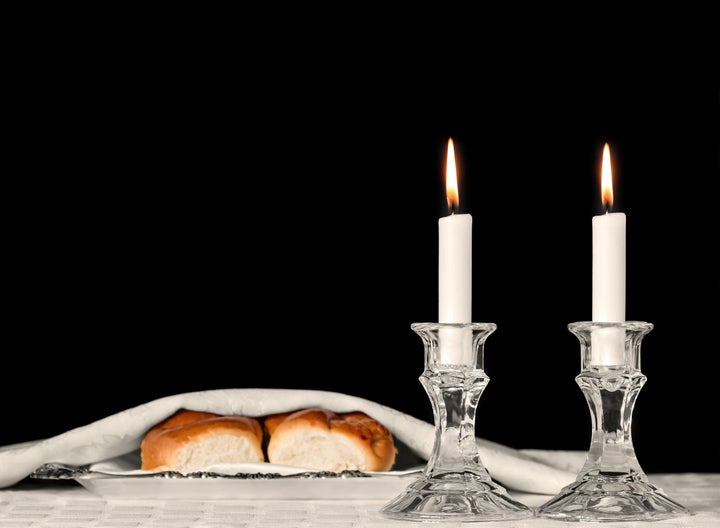 In response to a question about what it means to be Jewish, both groups said that remembering the Holocaust was the most important part of their Jewish identity. They differed on other points. The Americans were more likely than Israelis to say that "leading an ethical and moral life," "working for justice and equality," "being intellectually curious," and "having a good sense of humor" were integral to their identity. The Israelis were more likely than Americans to say that observing Jewish law was essential to their Jewish identity. 
Dr. Yehezkel Landau, an interfaith education an peace activist, has lived in both Israel and the United States. He told The Huffington Post that it's important for Jews on both sides of the Atlantic to understand each other because each of these communities has a particular insight into Judaism that the other could benefit from. 
Since their lives are relatively secure compared to their Israeli counterparts, Landau said American Jews have had the chance to develop a strong connection to what he called the "universalist elements" of Judaism ― the parts of the religion that teach about justice and peace, human dignity, and the sanctity of life. 
On the other hand, American Jews can learn from Israelis what it means to consecrate life every minute of the day, Landau said, "to aspire to holiness in the marketplace, in military, in business, in government, in education, in every aspect of life. What it means to live a holistically Jewish life." 
"There's a lot to be learned in both directions, which is why they complement each other," Landau said.
Pew documented plenty of good feelings between the two groups about the other. About 40 percent of American Jews said they've traveled to Israel, and a similar amount of Israelis said they'd traveled to the U.S. Many American Jews said they felt "very" or "somewhat" attached to Israel, and Israeli Jews said that their American counterparts had a good influence on Israel.
Halevi is confident that identifying and confronting American and Israeli Jews' differences and similarities will help both communities grow stronger. 
"I think there's enough wisdom in both communities and enough goodwill in trying to keep the relationship going that we will be able to figure this out," Halevi said. "But our starting point is that not only are we all Jews together, but we are very different kinds of Jewish communities."
REAL LIFE. REAL NEWS. REAL VOICES.
Help us tell more of the stories that matter from voices that too often remain unheard.
BEFORE YOU GO
PHOTO GALLERY
Jewish Social Justice Organizations