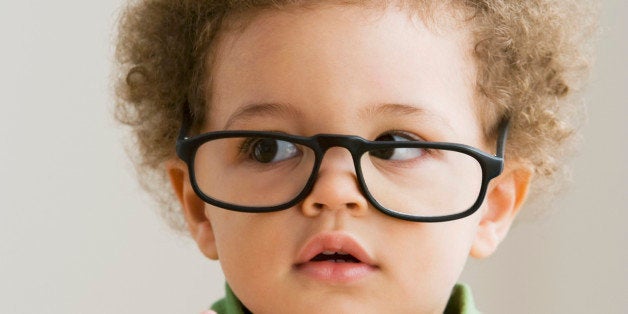 Census figures are likely underestimating the size of the multiracial population in the United States, according to a Pew Research Center survey released Thursday.
The Census Bureau estimates that 2.1 percent of the population is multiracial. But the figure is likely closer to 6.9 percent, according to the Pew survey -- more than three times as high as the official government estimate. The Pew estimate comes from asking adults to not only self-identify but to also state whether their parents or grandparents were of different races.
Not only is the multiracial population in the U.S. nearing double digits, according to Pew's survey, it is also growing three times faster than the rest of the country's population.
"When we look at the number of babies being born that are mixed race and the rise in interracial marriage, we can see that not only is it continuing to grow but the growth could accelerate in the future," Pew's director of social trends research Kim Parker told the Associated Press.
Half of the multiracial population has a white and American Indian background, although the group is the least likely to identify as "multiracial." The rest of the population's breakdown is as follows:
The majority of multiracial adults, 61 percent, do not self-identify as "mixed-race or multiracial." Nearly half of the adults who didn't identify as multiracial said it was because physically they looked like one particular race, while others said they were raised to think of themselves as a particular race.
"It was kind of an eye-opener to us that multiracial identity [is] more than just the people who make up a family tree, it's also a product of experiences or attitudes," Parker told The New York Times.
Forty-six percent of multiracial Americans are younger than 18, compared to 23 percent of the overall U.S. population.
Sixty percent of people with mixed race backgrounds said they were proud to be multiracial, and 59 percent said it opened them up to other cultures.
Fifty-five percent said they've been the target of racial slurs or jokes.
Twenty-four percent reported having felt annoyed when others made assumptions about their racial background.
The numbers of multiracial children being born is growing at an increasingly fast rate, from 1 percent in 1970 to 10 percent in 2013.
Calling all HuffPost superfans!
Sign up for membership to become a founding member and help shape HuffPost's next chapter