President Barack Obama will announce on Thursday night his plan for executive action on immigration, which is expected to grant deportation relief to millions of undocumented immigrants. Obama's proposal could impact not only the estimated 11.2 million undocumented immigrants living in the U.S., but also their young children, according to new data from Pew Research Center.
On Tuesday, Pew's Hispanic Trends Project released a report outlining the numbers of undocumented immigrants living in the U.S as of 2012. The report estimates that the nation's population of unauthorized immigrants has dropped in recent years, down from 12.2 million in 2007 to 11.2 million in 2012.
The report also looked at the children of these immigrants. While unauthorized immigrants accounted for an estimated 3.5 percent of the population in the United States in 2012, the report noted that "children with at least one unauthorized immigrant parent accounted for 6.9 [percent] of U.S. students in kindergarten through 12th grade." Of these children, most were born in the U.S., which makes them American citizens.
The graph below displays the phenomenon:
The trend varies vastly by state. For example, in Nevada, nearly 18 percent of all K-12 students have at least one parent who is undocumented. On the other hand, in seven states, less than 1 percent of students have an undocumented parent.
The report shows that Obama's plan will impact a significant number of the country's children. News reports on Wednesday indicated that the president would grant deportation relief to many undocumented immigrants whose children are U.S. citizens and who meet a number of other criteria.
An open letter from the board vice president of the Los Angeles Unified School District, released earlier this month and shared with The Huffington Post, urged Obama to act for this reason.
"The stable home environment that nurtures parents' participation is lacking in the homes of school children who live in fear of immigration authorities," the letter says. "This is why President Obama must bring relief to aspiring citizens living in fear of deportation. He must do what's best for our children -- native born and immigrant alike -- by ensuring that their parents can focus on raising their kids, instead of being distracted by the terror of being deported."
LAUSD is the second-largest school district in the country and serves 640,000 students, according to the letter.
One of the key debates about Obama's plans has been about the fate of the parents of Dreamers, undocumented young people who came to the country as children. Reports indicate that Obama's plan is unlikely to extend deportation protection to the parents of Dreamers.
Earlier this week, actress Diane Guerrero, who stars in "Orange Is The New Black," wrote about her own experience with the immigration system in an op-ed for the Los Angeles Times. While Guerrero was born in the U.S., her parents were immigrants from Colombia, and were deported when she was a teenager.
"I came home from school to an empty house. Lights were on and dinner had been started, but my family wasn't there. Neighbors broke the news that my parents had been taken away by immigration officers, and just like that, my stable family life was over," wrote Guerrero.
"I realize the issues are complicated. But it's not just in the interest of immigrants to fix the system: It's in the interest of all Americans," the op-ed continues. "Children who grow up separated from their families often end up in foster care, or worse, in the juvenile justice system despite having parents who love them and would like to be able to care for them."
Before You Go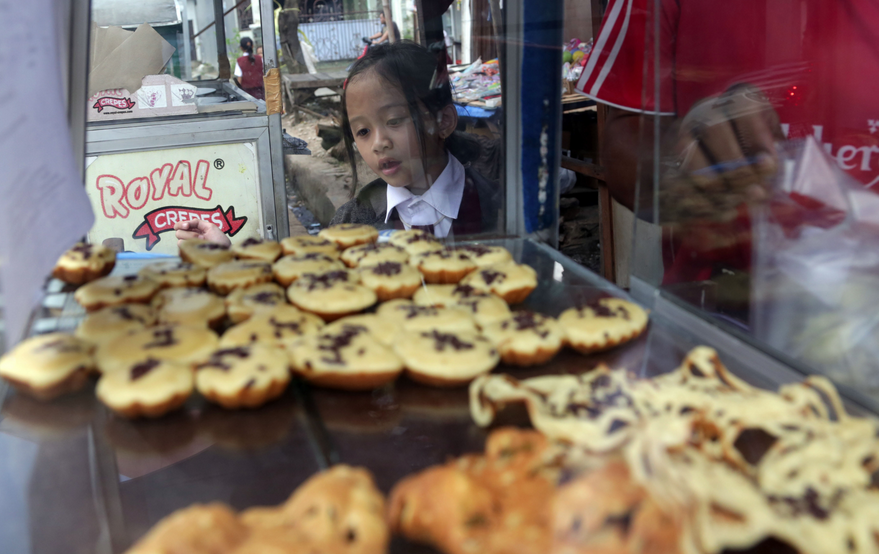 School Lunches From Around The World
Popular in the Community