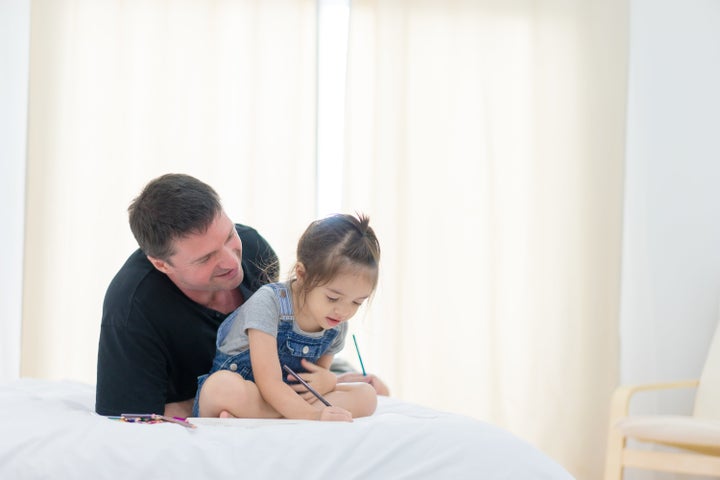 There's been an increase in multiracial babies born in the U.S. in recent years, a new report states.
New analysis from Pew Research indicates that the number of multiracial or multiethnic infants has tripled since 1980, making up 14 percent of infants born in 2015. The growth coincides with the rise of interracial marriages, which has more than doubled in that time as well.
Pew's data shows that 42 percent of multiracial and multiethnic babies are born from one white parent and one hispanic parent, the most common mix. Babies from one Asian and one white parent make up 14 percent, with infants born from one black and one white parent making up 10 percent.
Sharon Chang, author of "Raising Mixed Race: Multiracial Asian Children In a Post-Racial World," told HuffPost that data about mixed race children is significant as it highlights the diversity of experiences in the United States beyond just single-race background.
"We have to notice the narrative," she said. "Our stories have so much nuance and depth."
When looking at populations across the country, states showed dramatically different demographics. Hawaii had a particularly high concentration of multiracial or multiethnic children, who made up 44 percent of the state's infants in 2015. But in Vermont, the group only made up 4 percent of babies that year.
Researchers say that the trend is consistent with the country's increase in racial and ethnic diversity. The public's opinion of multiracial or multiethnic children seems to reflects the group's population increase with about 22 percent of American adults saying that more children with parents of different races was positive for society. About 11 percent said it's negative. The majority of Americans, however, believe it doesn't make much of a difference.
Of course, the rise of multiracial or multiethnic babies won't quickly result in the elimination of racial inequalities, Chang pointed out.
"The mere fact of birthing a multiracial child does not suddenly reconcile centuries of unreconciled racist history, immediately erase inequity and solve systemic oppression," she explained.
Moreover, while researching for her book, the author found that parents of multiracial or multiethnic children could still retain their own biases, particularly if they are unwilling to engage in conversations surrounding race. So using those of multiracial or multiethnic backgrounds as absolute evidence for social progress can be dangerous, Chang believes.
"Choosing to buy into the dominant post-racial narrative that 'mixed race equals the end of race' is a deflect from the real racial problems we continue to face."
Related