There was really no other way for the 2015 NFL season to end than with Cam Newton facing criticism in the media for his behavior once more. So it was after the Carolina Panthers lost to the Denver Broncos in Super Bowl 50 that the media fell on Newton one final time.
The obviously upset quarterback held a terse press conference in front of the media following the team's 24-10 loss on Sunday, in which he answered most questions in just a couple words and eventually cut the interview short.
"Can you put a finger on why Carolina didn't play the way it normally plays?" a reporter asked at one point.
"Got outplayed," Newton replied.
Was it pretty much what you had seen on film from Denver? Anything different they put in for this game?
"Anything in particular that was memorable?"
"Can you put into words the disappointment you feel right now?"
He looked dejected, and there is a legitimate argument to be made that he acted like a sore loser. But as has been customary throughout the season, people took these few short minutes of Newton's life -- minutes immediately after one of the most embarrassing episodes of his life -- and blew it up into something it was not: an indication of who he is as a person.
Whether Newton has faced louder criticism as a result of his race has been a common topic throughout the NFL season. We can't definitively state whether race played a role this time around. No one can, really. But it is worth noting that another quarterback once demonstrated poor sportsmanship after a Super Bowl loss as well, but didn't face nearly as much criticism.
His name is Peyton Manning.
In the moments following a loss to the New Orleans Saints in Super Bowl XLIV in 2010, the then-Indianapolis Colts quarterback (and Sunday night's winner) immediately rushed off the field without shaking hands with his opponent.
Manning defended his decision to jog straight into the locker room when the clock hit zero after the game. "I certainly know how it was three years ago when we won" Manning said at the time. "There's the stage being set up, and the celebration, and it's time for the Saints to celebrate. It's their field. They deserve the moment."
The criticism for Manning was much more tame in 2010 than that faced by Newton today. Chris Chase argued on Yahoo Sports, for example, that the no-handshake was a testament to Manning's competitive spirit:
Apparently some think this is a sign of poor sportsmanship from the NFL's greatest player. It's not. Walking off the field without congratulating Drew Brees may go against our misguided notion of what sportsmanship should be, but it wasn't at all disrespectful or bitter. It shows how much Peyton Manning wanted to win the game. And who can argue about that?
A piece in Fox Sports at the time acknowledged the poor sportsmanship, but also seemed to defend Manning's point of view. "Was it poor sportsmanship for not shaking hands with Saints players? Sure. But after what had just transpired in Super Bowl XLIV, I wouldn't want to look back either," the article read.
These are decent, nuanced arguments in defense of Manning. They are also the sort of arguments that are largely lacking today in defense of Newton, who, unlike Manning in 2010, met up with his opposing quarterback at midfield immediately after the loss to offer his congratulations. (On Monday morning, Manning said the the Panthers quarterback was extremely humble during the interaction.)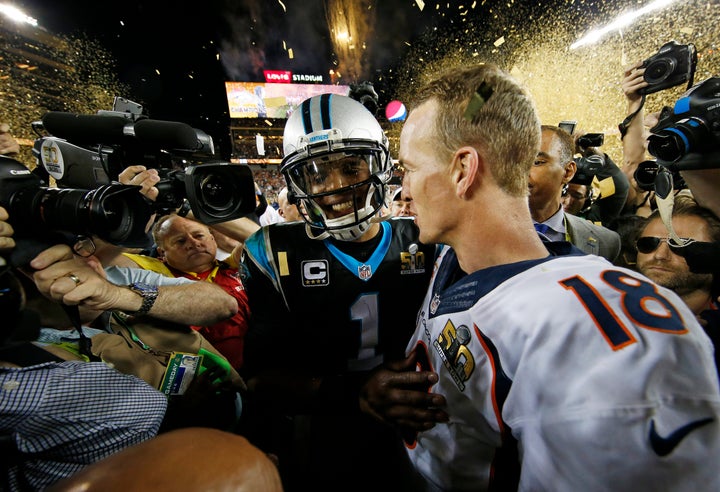 And for what it's worth, Newton's press conference was held in close proximity to where Broncos players were being interviewed. So when he was answering questions, he did so while Broncos cornerback Chris Harris Jr. was audibly bragging in the background. Eventually, he decided to leave.
You are allowed to believe Newton should have continued his press conference and spoken at length, but if you do, ask yourself how you felt when Manning walked off the field. If you didn't throw Manning's character in the mud for what he did in 2010, consider not doing the same with Newton in 2016.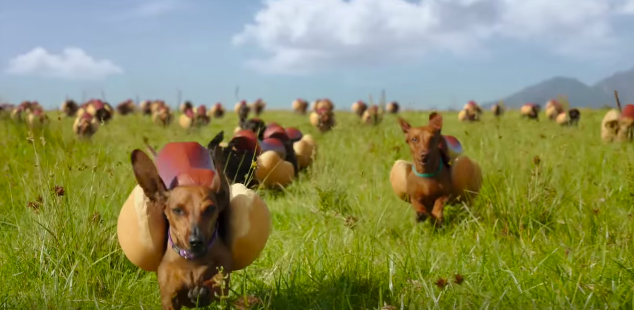 Super Bowl 2016 Commercials
Related