Denver Broncos quarterback Peyton Manning gave a confusing response Sunday when pressed to explain allegations that a clinic sent NFL-banned performance-enhancing drugs to his house under his wife's name, first calling the reports "complete trash" and then distancing himself from his wife's prescriptions.
After an Al Jazeera documentary, "The Dark Side: Secrets of the Sports Dopers," aired earlier that day and included the claim that a clinic mailed human growth hormone and other drugs to Manning's wife, Manning went on ESPN to clear things up.
"It's completely fabricated, complete trash, garbage," Manning told ESPN host Lisa Salters. He denied ever using HGH. He also said he attended the Guyer Institute in Indiana -- where the pharmacist worked who alleged sending HGH to Manning's wife -- to recover from a neck injury in 2011.
The pharmacist, Charlie Sly, has since recanted the claims, telling ESPN that he "made up" the HGH delivery. Manning also denied ever knowing Sly. Later on Sunday he told NBC Sports he's likely to sue over the allegations.
But when pressed to explain how his wife Ashley Manning was involved, the quarterback distanced himself from anything she received from the clinic and did not deny her being a patient there, saying only that the report "violated" her medical history and privacy.
"Any medical treatments that my wife received, that's her business," he said. "That has nothing to do with me. Nothing that's been sent to her or [that] my wife has used have I ever taken. Absolutely not. I have my treatments that I do, she may have hers and that is her business. There's no connection between the two."
A spokesman for Manning confirmed to NFL Network reporter Ian Rapoport that Manning's wife was a patient at the clinic and did have a prescription but wouldn't confirm what it was, Rapoport said on Twitter.
It remains unclear whether Ashley Manning was ever in possession of the drug.
Al Jazeera has not backed away from the story and told reporters that Sly did work for the clinic in 2011, contrary to comments Sly made to ESPN claiming otherwise.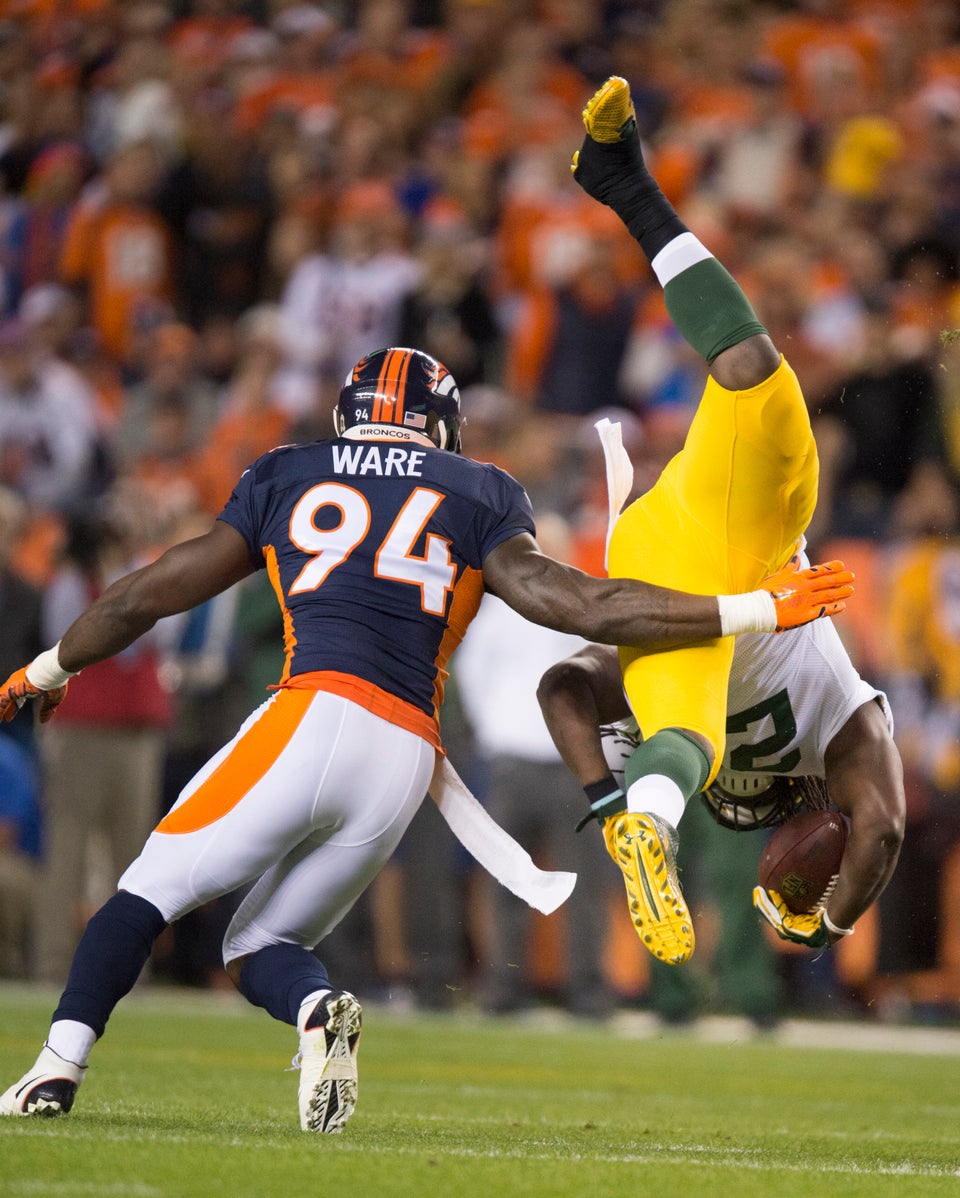 Amazing Photos From The 2015 NFL Season
Popular in the Community