You can go home again, if you're Peyton Manning.
As they had so many times before, Indianapolis Colts fans cheered for Manning on Sunday night. The only difference this time was that Manning was wearing a Denver Broncos uniform. Making his first appearance at Lucas Oil Stadium as a visitor after 14 seasons starring for the home team in Indy, the 37-year-old, four-time NFL MVP was welcomed back to his old stomping grounds with a standing ovation before his former team and his current one squared off on "Sunday Night Football."
After initially booing the Broncos as they took the field, the crowd turned its attention toward Manning as a 90-second video tribute to his stellar seasons with the Colts was played at Lucas Oil. With the much of the crowd on its feet and showering him with cheers, Manning took off his helmet and waved to the fans.
Once the game got underway, the crowd at Lucas Oil Stadium showed Manning a different type of respect: They roared as he and the Broncos took possession of the ball for the first time. Trained to keep quiet while he was at work in the home blues, the crowd did what it could to distract the former franchise quarterback now that he was wearing road white.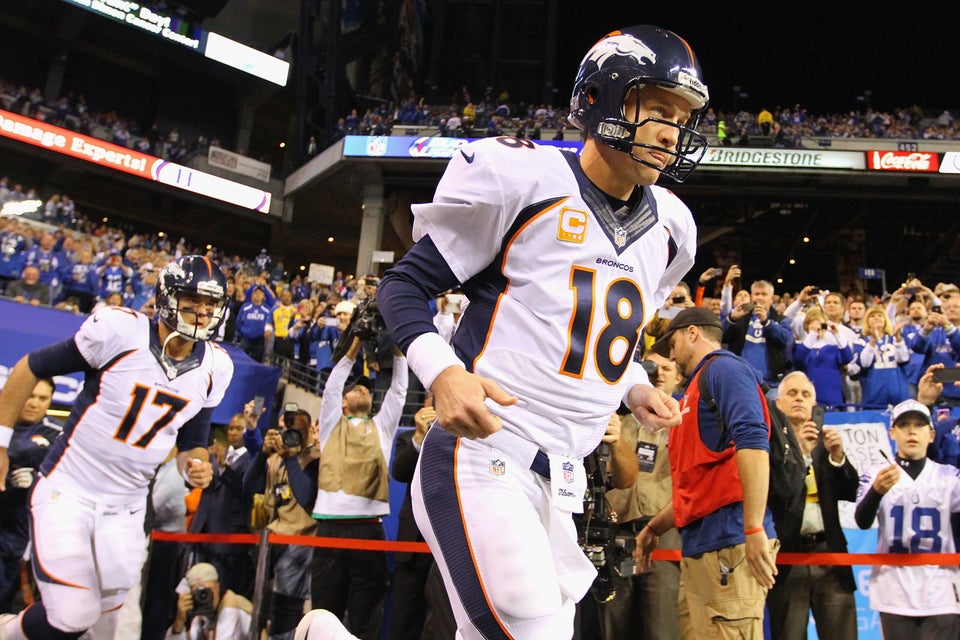 PHOTOS: Peyton Returns To Indy
Related
Popular in the Community