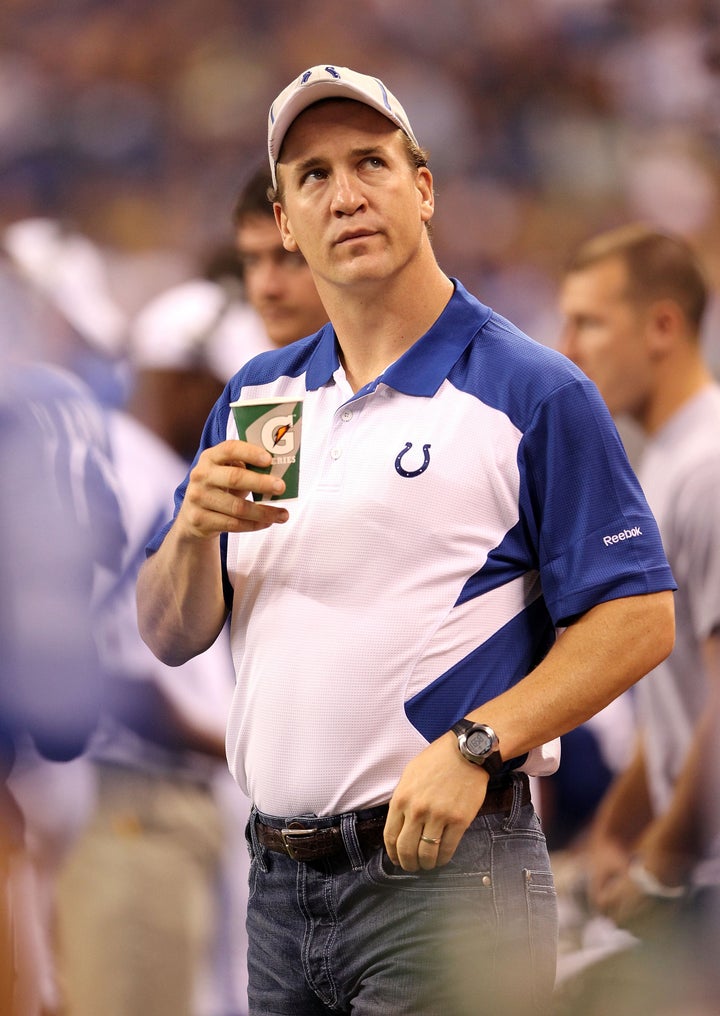 Indianapolis Colts quarterback Peyton Manning has reportedly undergone a stem cell treatment in Europe because of a neck injury that is so far this season keeping him off of the field and on the sidelines, according to news reports. Manning is currently suffering from a bulging disk in his neck; he has undergone surgery several times this year to correct the injury.
Manning's treatment is not approved in the United States, and involves using the four-time MVP's own fat cells to regenerate the nerves around his neck, AOL Sporting News reported.
Athletes are allowed to undergo stem cell therapies "unless a banned substance is used as part of the procedure," an NFL spokesman told The Daily News.
Adult stem cells are able to grow and become a cell for a specific tissue or organ, according to the National Institutes of Health. They are different from embryonic stem cells, which come from fertilized eggs or aborted fetuses. Embryonic stem cells can turn into cells for nearly any tissue in the body.
Popular Science reported that Manning probably underwent a stem cell procedure involving induced pluripotent stem cells, which "can be reprogrammed to become any type of cell."
Manning's treatment is raising the eyebrows of some doctors, who say that the treatment doesn't have any scientific evidence to back it up, ABC News reported. There are also concerns about the message Manning is sending to the public, since people might go on to copy the procedure that might carry extra or unknown risks, according to ABC News.
"There are many proposed therapies that are being tested in clinical trials, and there are more to come," Dr. Lawrence Goldstein, director of the stem cell program at the University of California, San Diego, told ABC News. "But in the absence of reliable evidence, it is impossible to know whether the 'treatment' will make Manning better or worse or merely financially poorer."
GOP presidential hopeful Rick Perry also recently underwent an experimental stem cell treatment with hopes of relieving a back problem, but doctors were concerned about that procedure as well, saying that the procedure could induce cancer or blood clots.
The Texas governor's procedure was "an unusual choice ... quite controversial because there isn't good evidence yet, at least in the medical literature, that fat cells work better or even work at all in repairing bones," Cleveland Clinic orthopedic surgeon Dr. George Muschler told the AP.
Related