Peyton McCubbin's homemade Halloween costume is undeniably impressive, but then again, you could say that about her costume every year. Her parents have a tradition of constructing imaginative, elaborate ensembles -- some of which have a supporting role for her little brother, Cade -- and 2013's creation fits right in.
The 12-year-old's dad, Ryan, told HuffPost Parents in an email that Peyton has a condition called schizencephaly, explaining that "physically she's very similar to someone with cerebral palsy." Each year, the Colorado family builds costumes around her wheelchair, with past themes ranging from Disney characters like Jasmine, Cinderella and The Little Mermaid to Santa Claus and a biker girl. This time around, to the delight of her "Star Wars nut" brother, she's Princess Leia in a landspeeder.
"My wife and I build it all, and my dad provides technical support to help figure out materials and how to properly mount it on the chair so it won't fall off! We throw our best ideas to Peyton, and she picks which one she wants to be each year (though I think her brother swayed her this year)," dad said.
As for favorites, the family's choices are all over the map. Peyton "always picks the most current ones," because "she loves the attention and the process of making it all," mom likes the Flintstones and dad's a fan of Santa. Us? We love them all.
2005: Princess Jasmine on a magic carpet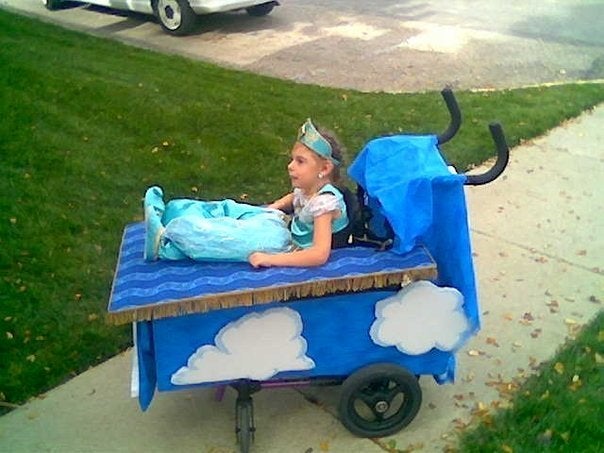 2006: Cinderella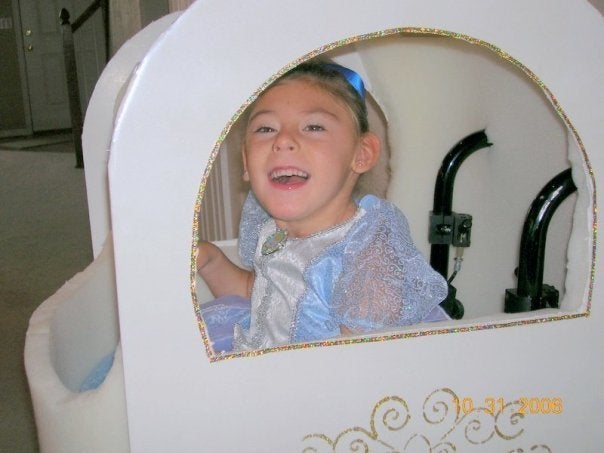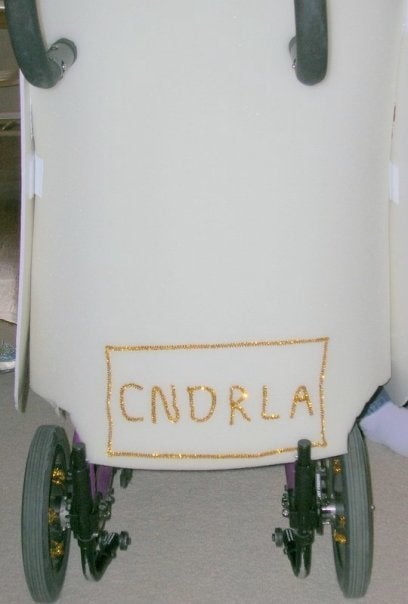 2007: The Little Mermaid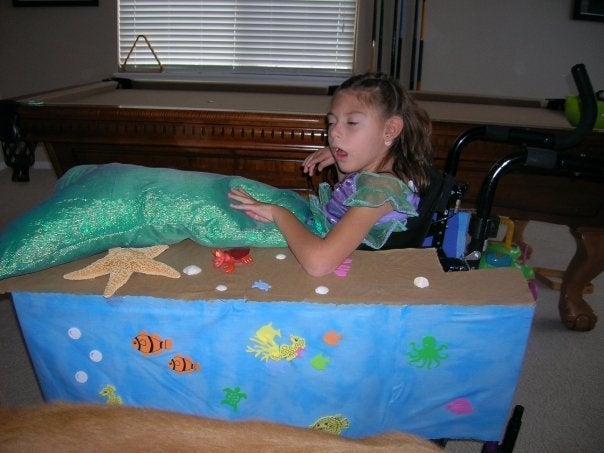 2008: Pebbles and Bamm-Bamm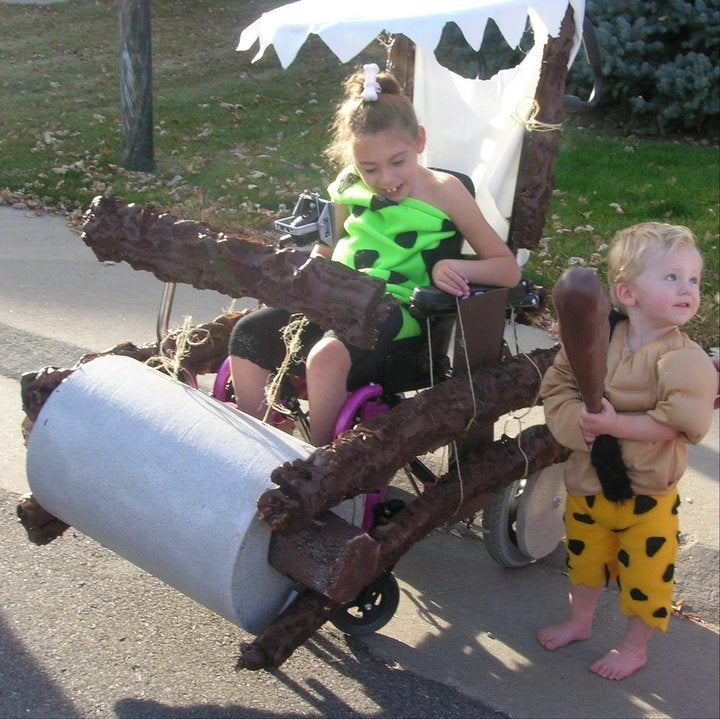 2009: Biker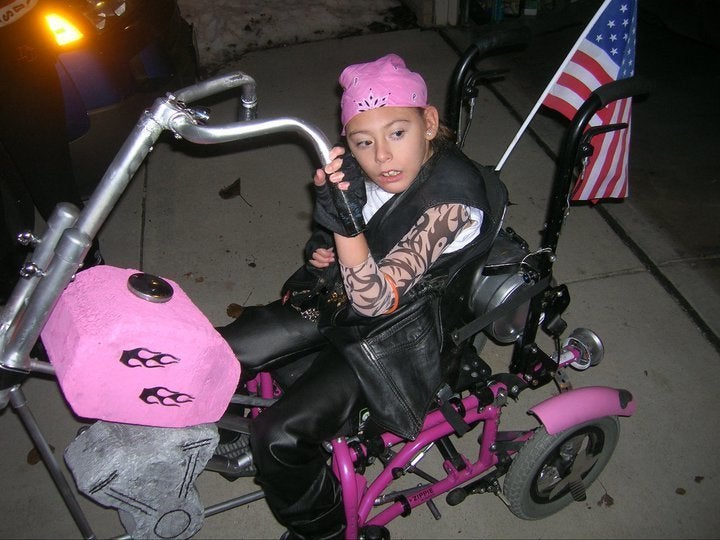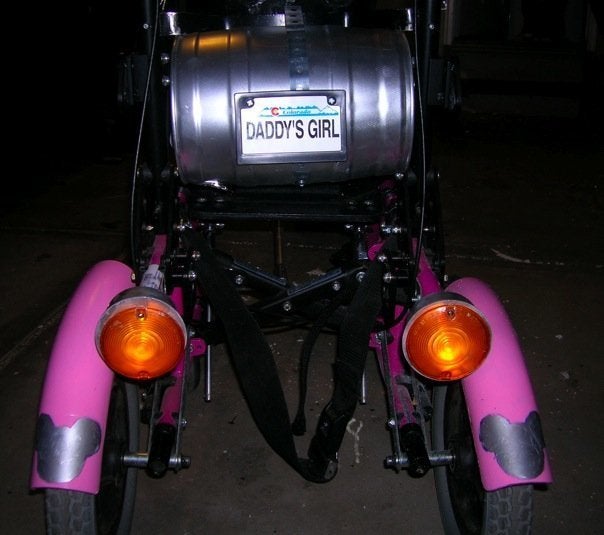 2010: Peyton in a chariot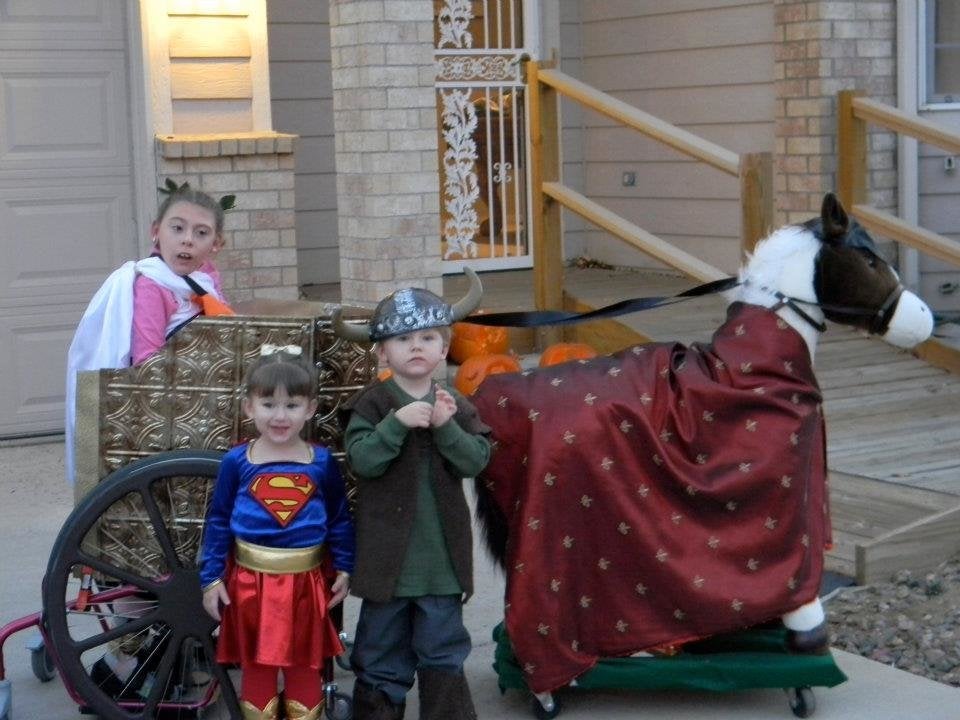 2011: Santa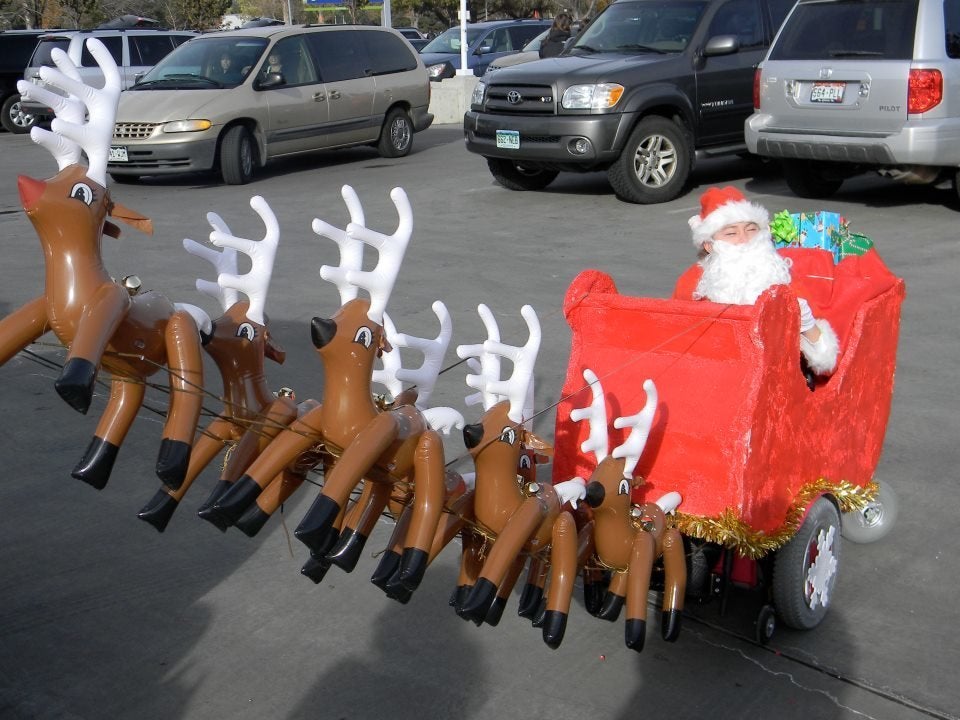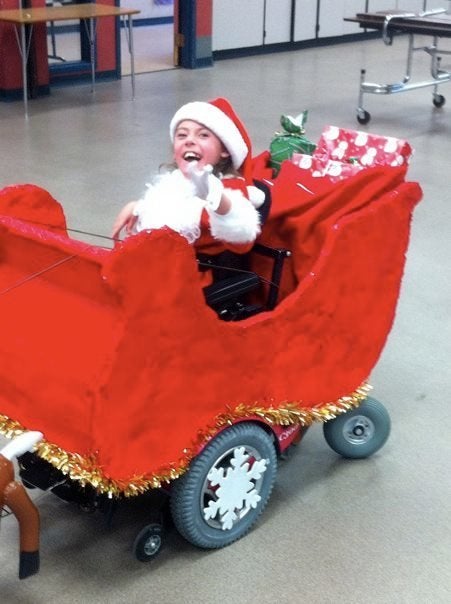 2012: Batgirl (with Captain America)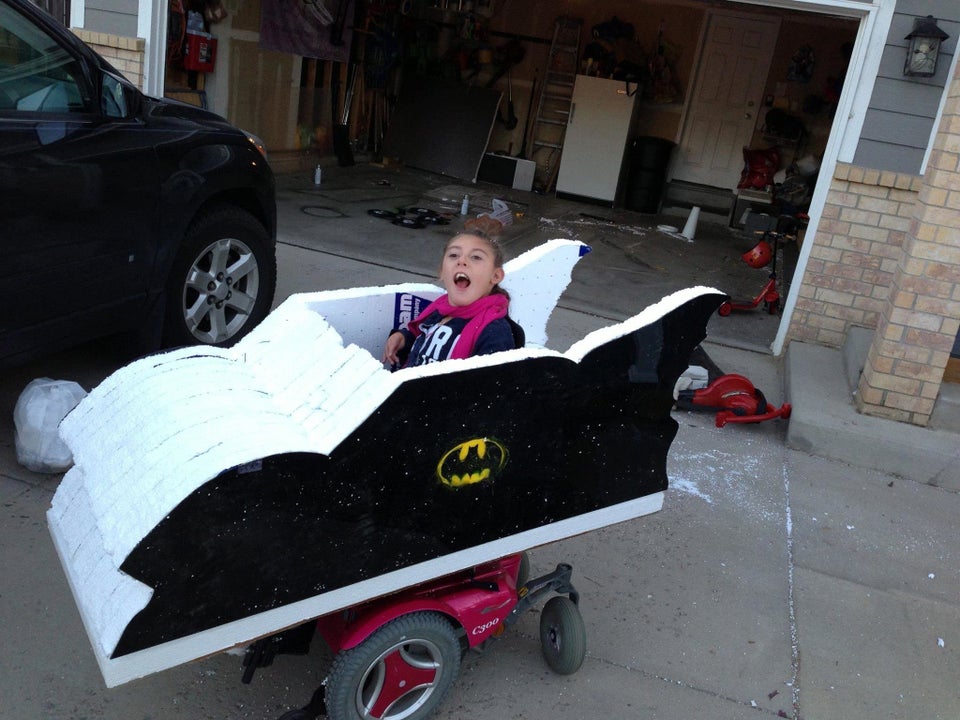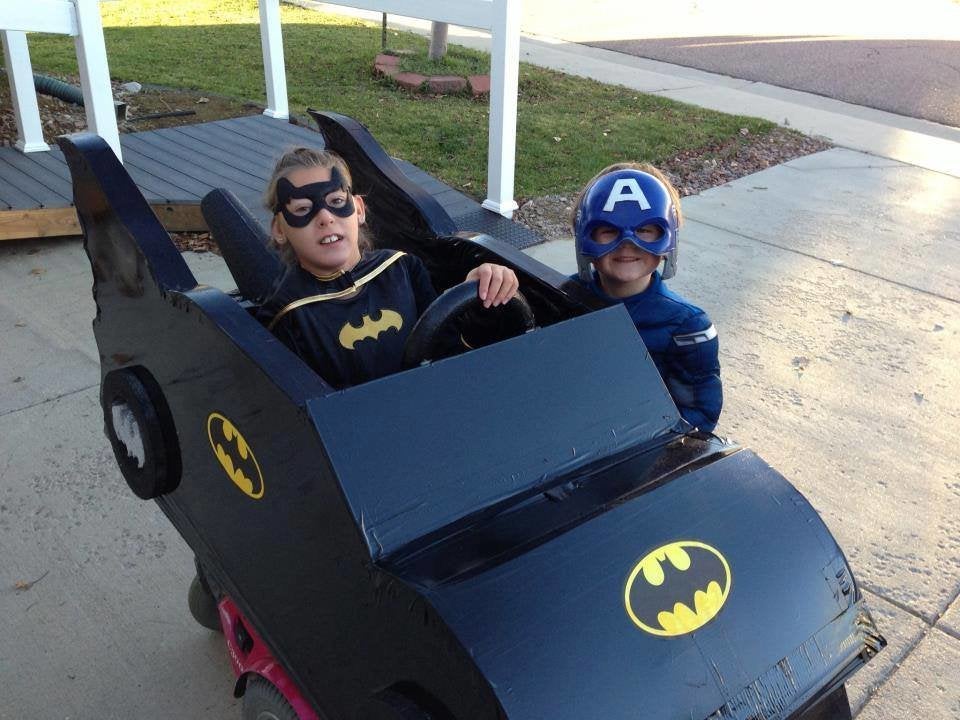 2013: Princess Leia in a landspeeder with Luke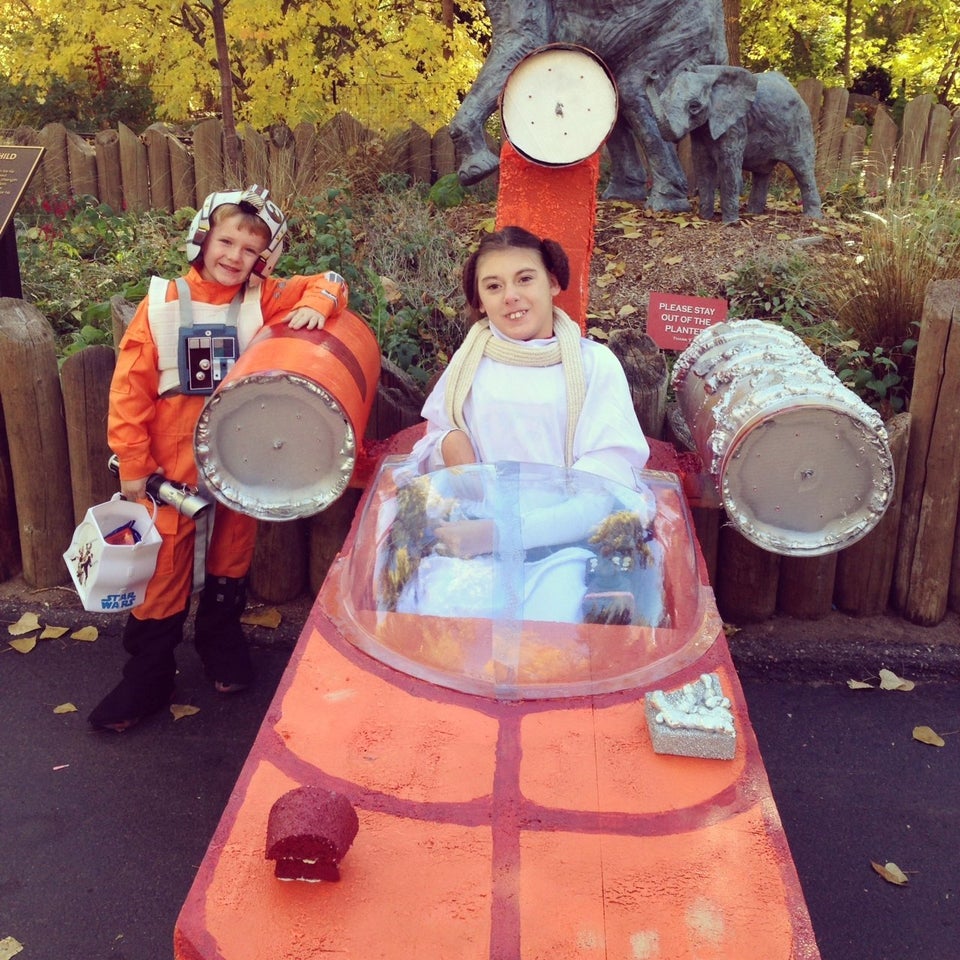 The whole family!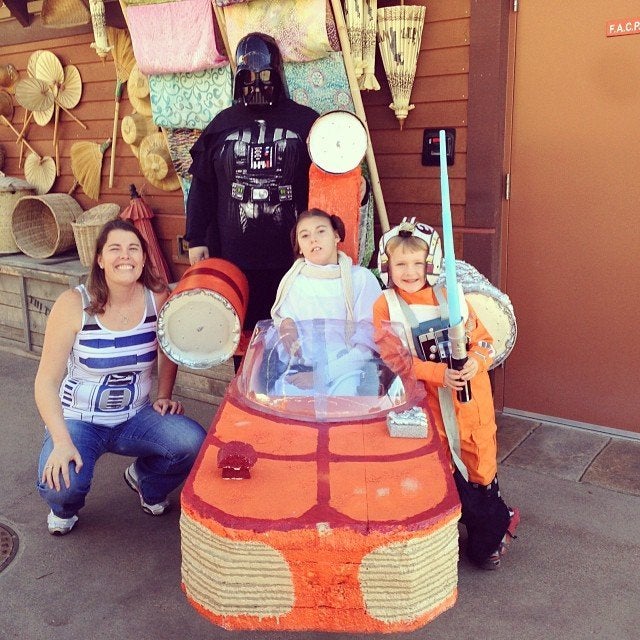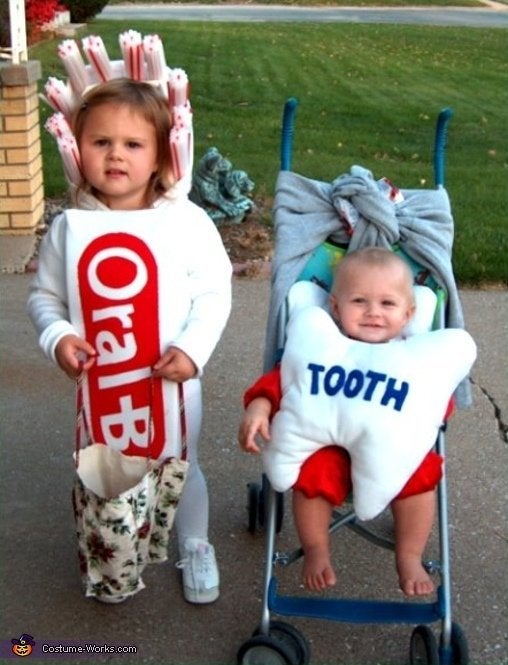 Family Halloween Costumes
Popular in the Community