Ernest Myrick had planned to take his 2-year-old grandson to pick out a Christmas tree when suddenly, the boy was nowhere to be found. Neither was the loyal family pet.
His grandfather says he had turned his back for a minute to put air in the tires of his tractor, which they were going to drive around the property in search of the tree, according to NBC News. But when it was time to head out, he saw that Peyton and Ashepoo, his purebred Australian shepherd who likes to follow the little boy around, were gone.
Carmen Myrick, Peyton's mother, assumed the worst.
"You just never think that's going to happen to you, and it's scary," she said.
Immediately, a call went out to Rich, the father, who rushed home from a pediatric appointment he was attending with Peyton's younger brother. As the grandfather combed the property with his tractor, the family called in outside help.
A huge search for Peyton ensued, involving a helicopter, "Department of Natural Resources officers, sheriff's deputies, police dogs, and countless friends and neighbors," WSOC reported. Together they searched the woods nearby the home for any sign of the boy.
"And as the night went on, four hours later, it's cold, dark," Carmen Myrick recounted to WSOC. "I thought to myself 'this is not going to end good.'"
But Ashepoo made sure her fear -- any parent's worst -- was never realized.
Peyton was found asleep on top of a wadded-up jacket. Ashepoo had stayed with him the entire time.
The relieved family took Peyton to a pediatrician, who found no injuries.
Related
Before You Go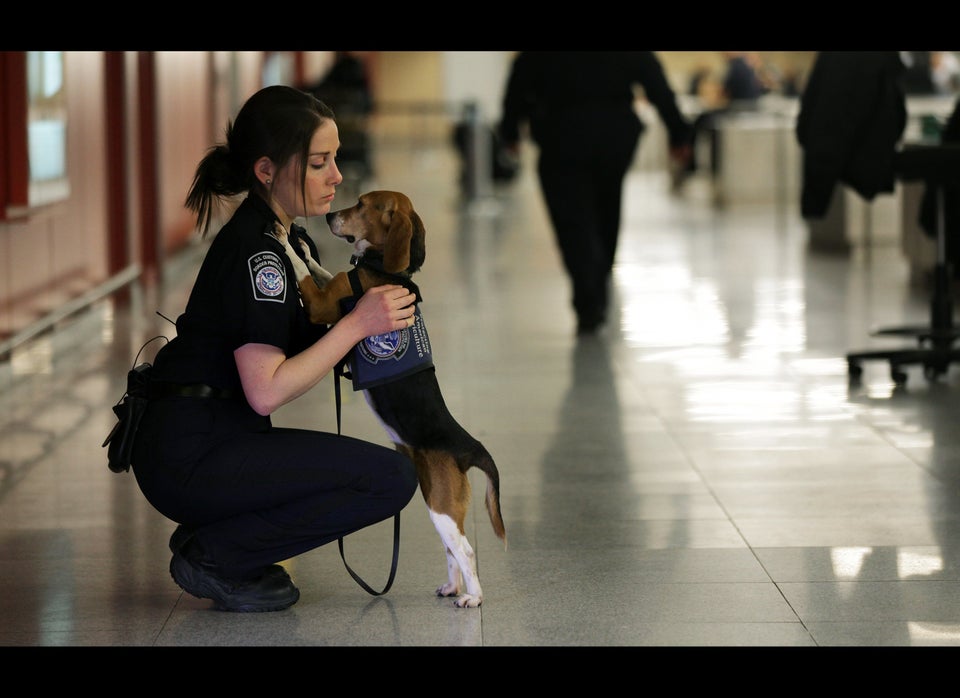 Animals Who Need Hugs
Popular in the Community