It makes perfect sense now because of an 11-year-old's ingenious invention.
Peyton Robertson, from Fort Lauderdale, Fla., designed a new kind of sandbag to protect against flooding from hurricanes and other disasters. "Superstorm Sandy really got me concerned about how people can prepare," he told NBC News.
His Sandless Operational Sandbag (SOS) earned him the title of "America's 2013 Top Young Scientist" after winning the Discovery Education 3M Young Scientist Challenge.
Conventional sandbags are heavy to transport and leave gaps, so he took a crack at re-imagining them, he said in his Young Scientist Challenge video (above). After several experiments, Peyton arrived at a combination of salt and expandable polymer to fill the bag. The mixture makes the bag lightweight, easy to store and much more effective at keeping water out, he explained.
The bag is supposed to be doused with water beforehand so the polymer swells, creating volume to serve as a barrier, the boy noted. The video features a convincing trial against the old-style bag, with an enthusiastic Peyton declaring at the end, "My hope is that this system will reduce flood damage in the future."
Peyton told The Huffington Post the attention has been "overwhelming" but that winning the contest felt "amazing."
In his Young Scientist Challenge bio, the boy states he wants to be an inventor. (You already are, kid!) He devised "retractable training wheels with handle bar controls" so his sisters could learn to ride a bike easier. He also developed a golf ball warmer.
Now he'll have spending money for perhaps his next invention and some R&R to brainstorm it. Peyton received $25,000 and a trip to Costa Rica for winning the Scientist Challenge.
Related
Before You Go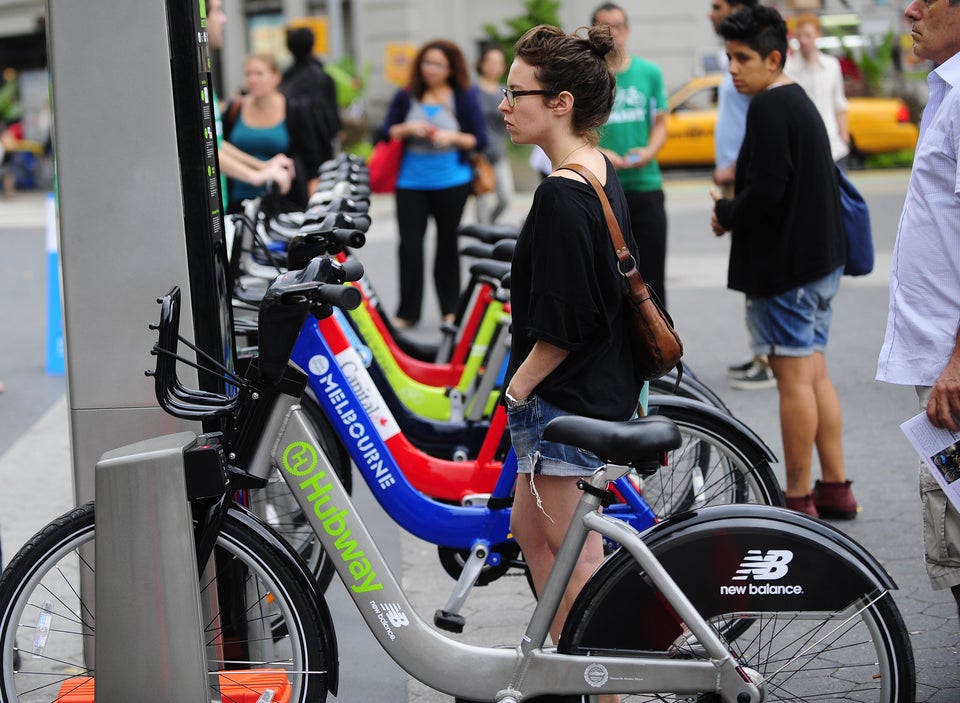 10 Hot Green Innovations