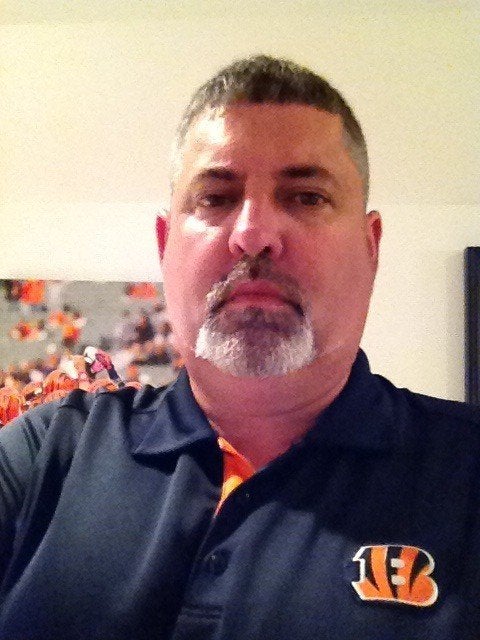 When commodities brokerage firm MF Global collapsed last October, losing $1.6 billion in customer funds in the process, Christopher Dickerson was sure he'd dodged a bullet. Just one month before the collapse, Dickerson had taken the bulk of his money out of his MF Global account.
"I was thankful to the Lord I'd pulled my money out," said Dickerson, who works at a coal mining company in West Virginia.
He'd moved his cash, about $250,000 in all, to a smaller commodities brokerage firm based out of Cedar Falls, Iowa, called PFGBest, because it was offering the same services he sought -- Dickerson trades futures contracts in his spare time -- for much lower fees. "I thought that would never happen again," Dickerson said. "Stupid me."
On Tuesday, Peregrine Financial Group, which operates PFGBest, filed for bankruptcy, the same day that the Commodity Futures Trading Commission filed suit against the firm for fraud. The day before, police in Cedar Falls discovered the firm's founder, Russell Wasendorf, unconscious in his car near the firm's offices after an apparent suicide attempt. According to reports, he has now emerged from a coma.
In the complaint, the CFTC accuses Wasendorf and his firm of illegally tapping into customer funds since at least February 2010, and falsely reporting to regulators that it had over $220 million on its books when in reality the firm had just $5.1 million. The complaint also alleges that Wasendorf falsified some bank records he'd sent to regulators.
Since the scandal broke, Peregrine investors are starting to come forward, and for some, the Peregrine collapse is a tragic sort of deja-vu. George Papagiannis, a lawyer who teaches a course on legal and ethical asset management at St. Marie's college in California, had an investment that he describes as mid-five figures with MF Global at the time of the firm's implosion. After the MF Global collapse, Papagiannis moved a portion of his investment, in the low-five figure range, into an account at PFGBest.
"I checked around ... they seemed to have a good reputation," said Papagiannis, who has been trading in commodities since the 1970s. "I thought it was a joke," he said. "I thought 'this couldn't be happening twice."
He added, "Fool me once, shame on you. It's shame on me this time."
Papagiannis says he has since reovered about 70 percent of his MF Global investment. The money he had with PFGBest was much smaller, so whatever ends up happening to it, he will not be destitute. But Dickerson's investment was much more considerable. Both he and Dickerson said they've so far received no word about what is likely to happen to their Peregrine investments. If Dickerson ends up losing his investment, he says he won't be ruined but it will leave a mark. "It's not all of my money, but it's a lot of money [and] it hurts."
Tom Gorman, a white collar defense lawyer at the law firm Dorsey & Whitney who specializes in securities investigations, said that whether Peregrine's customers get their money back depends in large part on whether any of the missing funds can be recovered. After a bankruptcy trustee is appointed to oversee the finances of the case, "the question is what's left of the customer money?" Gorman said. "It's a similar situation to MF Global. What is there [left] that they can pay the customers with?"
The Peregrine collapse is particularly ironic because in November, Wasendorf went out of his way to draw a distinction between his firm and MF Global -- which also drafted money from customer accounts, some of whom were farmers looking to hedge on commodities prices. Wasendorf posted a note to investors on his firm's website claiming that PFGBest abides "by all regulations mandated by the CFTC and the rules of NFA to hold customer funds in segregated accounts that are always separate from operational funds."
As of now, it is still unclear what accounted for the roughly ]$220 million in missing customer money. Gorman says that Wasendorf's legal fate is dependent on what happened to that missing money. "If he just mismanaged the firm badly, that's one thing," Gorman said. "But if he took the money and bought houses around the globe, that's very different. [In that case] he could be looking at significant jail time."
In the wake of the Peregrine collapse, scrutiny has fallen on the CFTC itself, with critics wondering how, after the high-profile failure of a firm like MF Global, a similar-looking collapse was allowed to happen again -- especially after the CFTC and the industry's chief self-regulatory body, the National Futures Association, conducted an expansive review of the largest brokers in January. That review concluded that "CFTC did not find any material breaches of customer funds protection requirements during the spot check," according to a CFTC release announcing the review. A spokesman for the CFTC, Dennis Holden, would not confirm whether Peregrine was among those firms surveyed.
The scandal has fueled calls for reform, including demands that brokerage firms be insured just as the FDIC insures banks. Asked about whether recent events should spark reforms, Iowa Sen. Charles Grassley (R) said "Right now, I'd like to concentrate on whether the regulators are doing their job," according to Reuters.
For Dickerson, though, there is no question that regulators share in the blame. "I thought the regulators would never let this happen again," he said, adding that since the news broke of the losses this week, he, like Pappagiannis, has "been in shock."
Pappagiannis also blames the regulators. "Right now, who knows how many other firms are out there in the same position as PFGBest? I hope there aren't any but so far for me it's two for two. That's 100 percent."
"If this is the government's idea of oversight, then we're in big trouble."
Related
Popular in the Community