SAN FRANCISCO ― Federal prosecutors quietly filed court papers Tuesday that may save a utility company from paying $562 million in fines for a pipeline explosion that killed eight people in 2010. 
The stunning move, as a jury in a criminal case against Pacific Gas & Electric deliberated for a fourth day, means the company now faces a maximum federal fine of $6 million, instead of $562 million, if it is convicted in one of the worst disasters of its kind in history. The jury is considering 13 criminal charges stemming from the blowout and fire that destroyed 38 homes in suburban San Bruno. 
Pursuing the half-billion-dollar fine would have required prosecutors to present the jury with complicated instructions to determine how much the utility had saved by breaking safety regulations, according to The Mercury News.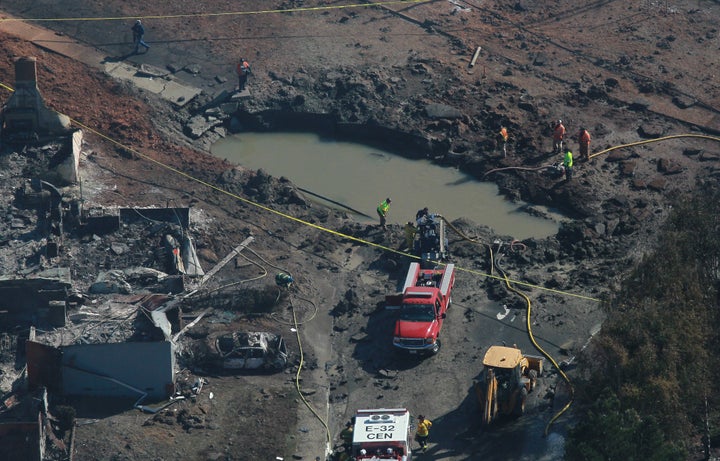 The court filing didn't explain why prosecutors abandoned that strategy. But the move surprised officials representing San Bruno, a suburb south of San Francisco.
"There may be a reason based on legal strategy to seek severely diminished fines if PG&E is found guilty in this trial," said state Sen. Jerry Hill (D), who represents the area. "But for many, myself included, there is no reason that can justify this move when weighed against lives of the eight people who perished when the PG&E pipeline in San Bruno exploded in September 2010 ― after PG&E repeatedly put its profits ahead of public safety and service."  
Prosecutors have accused the utility of violating federal pipeline safety regulations and keeping inaccurate records. Engineers and company officials knowingly increased pressure in aging pipelines and failed to conduct expensive tests, according to testimony in the trial. PG&E then obstructed the federal investigation into the blast, according to the office of U.S. Attorney Brian Stretch.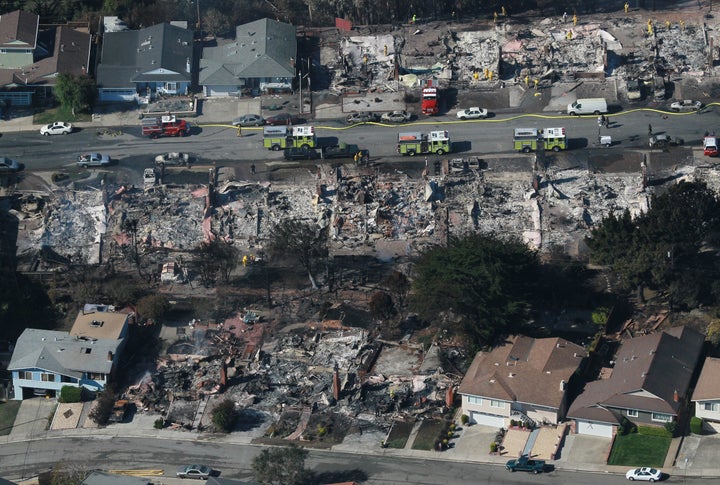 Stretch's office didn't respond to The Huffington Post's inquiries Tuesday.
"Regardless of this action or the next legal steps, we want our customers and their families to know that we are committed to re-earning their trust by acting with integrity and working around the clock to provide them with energy that is safe, reliable, affordable and clean," a PG&E spokesman said in a statement on Tuesday.  
San Bruno City Manager Connie Jackson said securing a guilty verdict is more important than the size of the fine. 
"Not being subject to the potential $500-million-plus fine can look like giving PG&E a pass," Jackson said. "But we're not critical of the prosecutor for doing what he did today.
"We are interested in a guilty verdict that will remain a black mark on the seal of PG&E that will be an inducement for them and the industry to increase safety," Jackson said. 
REAL LIFE. REAL NEWS. REAL VOICES.
Help us tell more of the stories that matter from voices that too often remain unheard.
BEFORE YOU GO