An estimated 2 million residents are facing power outages in northern California this week after the state's largest utility company began cutting off service in a bid to reduce the risk of wildfires, all while igniting public fury.
Utility giant Pacific Gas & Electric Company said roughly 800,000 customers in 34 counties should expect to be without power for up to five days amid forecasted strong winds and dry weather that have increased the risk of fire from downed lines and transformers.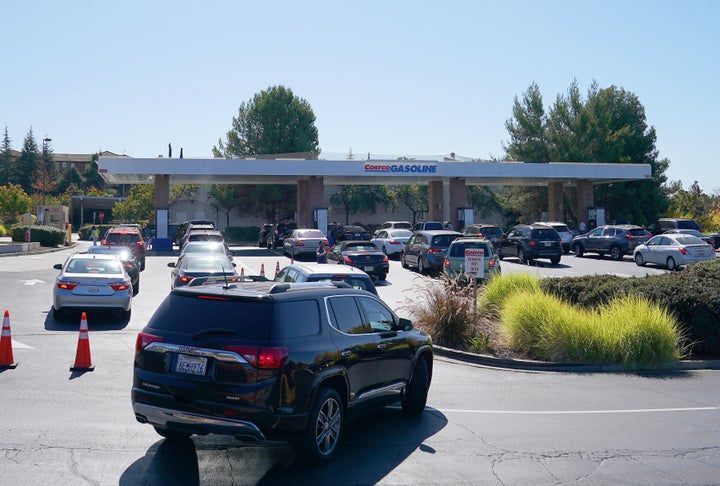 As of Wednesday, schools and gas stations throughout the region have closed, traffic lights and streetlights have turned off, and grocery stores have fought to prevent food spoilage.
In Santa Rosa, police on Wednesday said they have responded to "multiple" car accidents involving injuries at intersections without power. Drivers are required to treat areas without traffic signals as a four-way stop.
In Colusa County, northwest of Sacramento, someone shot at a PG&E worker's vehicle on Tuesday evening, ahead of the electricity cutoff, the California Highway Patrol said. No one was injured, though one of the driver's windows was shattered, the patrol said.
Barricades were set up outside PG&E's San Francisco offices on Wednesday. In the city of Oroville, roughly 150 miles northeast, police were asked to patrol another PG&E property after an "angry customer" egged an office and left a "threatening note," The Washington Post reported. 
The state's governor was among those who expressed anger over the outages.
"I'm outraged because it didn't need to happen," Gov. Gavin Newsom (D) said at a news conference Wednesday. "They're in bankruptcy because of their terrible management going back decades. They created these conditions."
PG&E's energy unit declared bankruptcy in January after it faced lawsuits seeking billions of dollars in claims from victims of the wildfires ― including the deadly Camp Fire ― that were sparked by its equipment in 2017 and 2018.
The company said it expects to begin restoring power after weather conditions improve, likely midday Thursday. Workers will then have to inspect its equipment for any damage and perform any necessary repairs, which could take days.
"Given the prolonged period during which the wind event will unfold, and the large number of power line miles that will need to be inspected before restoration, customers are being asked to prepare for an extended outage," the company said.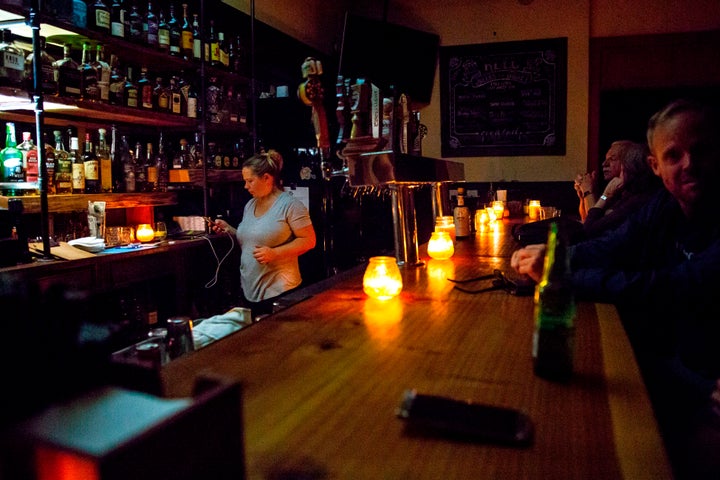 PG&E has said it will not reimburse customers for lost business, spoiled food, medication or housing alternatives from a power shutdown, though that hasn't stopped customers from filing claims in the past.
Nearly 150 claims were filed against the utility company late last year after it shut the power down for two to three days due to similar weather. The majority of the claims, none of which were accepted, were for food loss, the San Francisco Chronicle reported.
This so-called Public Safety Power Shutoff has been viewed as a last resort by the utility company after failed attempts to modernize its power grids and adequately control surrounding trees and vegetation.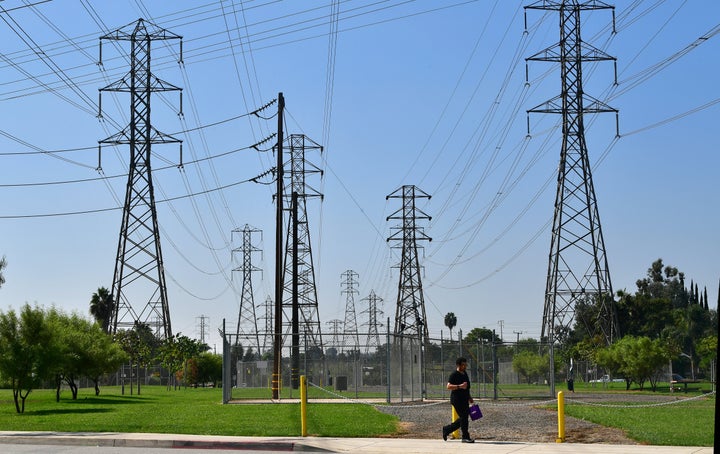 "Society has been delivering electricity the same way for 130 years — exposed lines on wood poles over dry grass," David Rabbitt, a county supervisor in Sonoma County, whose area was hit by the blackout, told the Los Angeles Times. "I think we know more now, certainly, and it's time to actually move on with making the investments going forward."
Michael Wara, director of Stanford University's climate and energy policy program, suggested that northern California follow the lead of San Diego, which invested more than $1 billion to improve its equipment ― including burying and insulating power lines ― after the devastating Witch Creek Fire in 2007.
The utility company "needs to do the things San Diego has done in the last 12 years since the Witch fire," Wara told the Times.
Calling all HuffPost superfans!
Sign up for membership to become a founding member and help shape HuffPost's next chapter