When we found out Atlanta housewife Phaedra Parks was pregnant with her second child, we geared ourselves up for another outlandish baby shower. The question is, will this year's party be for a baby boy or girl?

The reality star has kept us quite entertained on this season of "Real Housewives of Atlanta," and she sat down with Huff Post Live to chat about her pregnancy. Parks and her husband Apollo Nida are expecting their second child, and the Bravo star said her son Ayden wants a baby sister. As for Parks, she said she's warming up to the idea.
"At first I was anti-little girls, and my husband was like 'I'd like a daughter,'" she said. "But now I'm like, a girl might be fun."
The entertainment lawyer's hesitation is certainly understandable, considering how much she and her fellow cast mates have bumped heads on the show. Last season, she and former housewife Sheree Whitfield disagreed over custody proceedings, and this season she's found herself in a bit of back-and-forth with newcomer Kenya Moore. On the latest episode, Moore took their feud to the next level by impersonating Parks at a charity event.
But the drama doesn't seem to be affecting Phaedra. She and her husband plan to release another edition of their video "Phine Body," specifically for pregnant women looking to get their bodies back in shape.
Check out Phaedra discussing her pregnancy in the video above, and more clips from her interview below.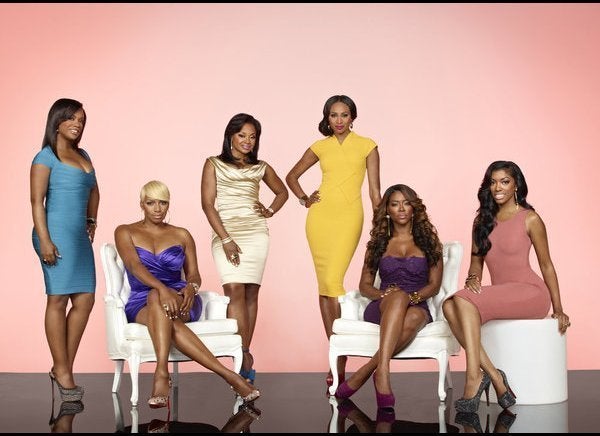 Real Housewives Of Atlanta