What happens when the wild imagination of Bay Area kids is set to the task of inventing new versions of Hell?
"Phantoms of Asia," a new exhibit at the Asian Art Museum, attempts to explore just that.
Within the larger exhibit, a Japanese artist Takayuki, features a series of child-created versions of Hell, equipped with monsters, rings of fire and eternal punishment.
The inspiration for the project came from a Medieval painting of Hell derived from Japanese buddhism. In Medieval Japanese culture, individuals were sent to specific regions of Hell based on the transgressions they committed during their lifetime on Earth. One particularly gruesome region of Hell is reserved for adulteres; the painting depicts them drowning in blood for eternity.
"It's a bit like Disneyland--Japanese Hell," Takayuki told the Huffington Post.
A teacher himself, Takayuki deliberately chose children to unleash their creative freedom on the difficult subject. "I want people to enjoy the free-ness of having to express themselves. Kids are more free than us," Takayuki said.
The children were given a week to create their masterpieces during an after school program, and their creations are extraordinary. Their depictions range from "Bad Words Hell" for those of us prone to swearing to "Evil Queen Hell" complete with spiderwebs, bats and a large evil queen that dominates the landscape.
One boy in particular created a hell with a series of punishments. His world begins with being stabbed, then progresses to being dropped in fire, and finally eaten by sharks, all while four large ogres stand by and watch.
"Usually kids learn the system, but here they make up the system. They only have to provide details," Takayuki said.
This is not the first time Takayuki has turned to children to redefine traditional human values. In Tokyo, he conducted an experiment with grade school children where they were asked to invent a new form of fortune telling. The kids created everything from "Hair Fortune Telling" to "Shotgun Fortune Telling," in which shooting a specific animal can decide your future.
Takayuki will return to San Francisco this summer, when he plans to reenact his fortune telling experiment with local children. An open casting call to all SF kids who want to partake in the unique experience will be held in July.
Check out the slideshow below to see some of the art, and then head over the the Asian Art Museum to take in the rest of the "Phantoms of Asia" collection: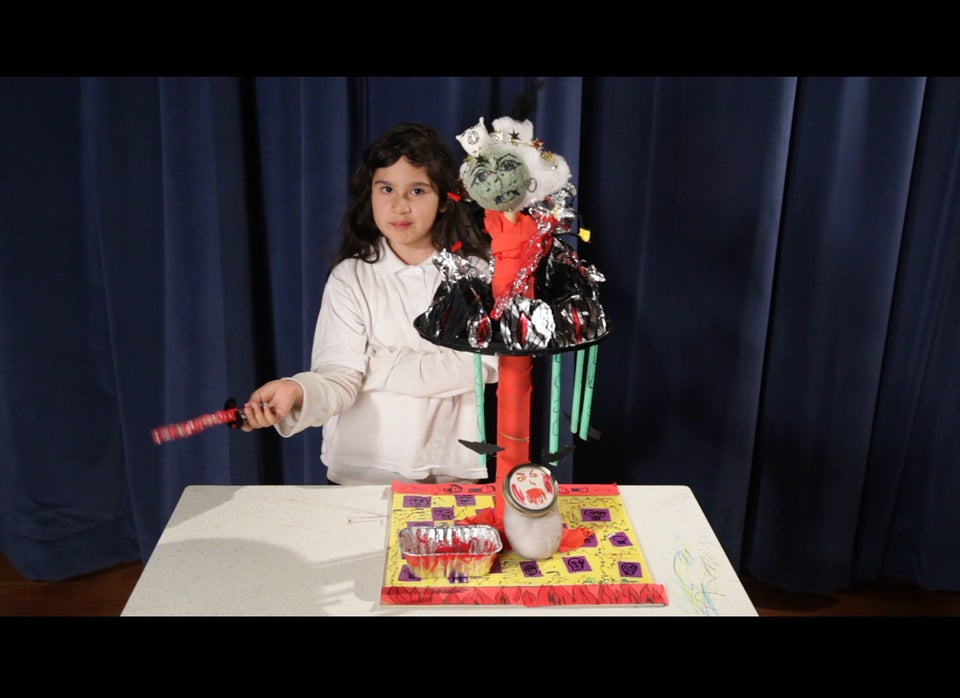 Related
Popular in the Community