The latest global health crisis could claim more lives than cancer if pharmaceutical companies and other groups don't band together to stop it, according to the World Health Organization.
World leaders and health experts convened at the United Nations General Assembly in New York City last week to tackle antimicrobial resistance. In short: bacteria, viruses and other microorganisms are becoming immune to current medicines, which takes a huge toll on the world's most vulnerable populations. This means we need new medications to tackle illnesses that were previously considered under control.
Antibiotic resistance causes at least 700,000 deaths annually. That number is expected to skyrocket to 10 million a year by 2050, Keiji Fukuda, special representative for antimicrobial resistance at WHO, said at the Social Good Summit last week in New York City.
"It's an amazingly broad range of infections. It's as relevant in Kansas, Asia and Africa," Fukuda said. "It's not a theoretical issue we're waiting for."
"It's as relevant in Kansas, Asia and Africa. It's not a theoretical issue we're waiting for." -- Keiji Fukuda, special representative for antimicrobial resistance at WHO"
An Issue That Affects Global Poor In Particular
Advocates are particularly concerned about illnesses that predominantly affect poor and underserved groups. Because pharmaceutical companies are driven by sales potential, they're not keen on investing in medications and vaccines for people who can't afford to pay high prices, nonprofit medical group Doctors Without Borders noted in a May report.
And even when effective medications and vaccines become available, they often come at a cost-prohibitive price point.
Groups like Doctors Without Borders have long been pushing for new vaccines and medications for underserved patients that are also affordable. But the United Nations has now also joined the campaign.
A New Call For Transparency And Lower Prices
Among its recommendations, the U.N. called for more transparency regarding the costs associated with new drugs. It also wants the industry to separate research and development from a product's ultimate price.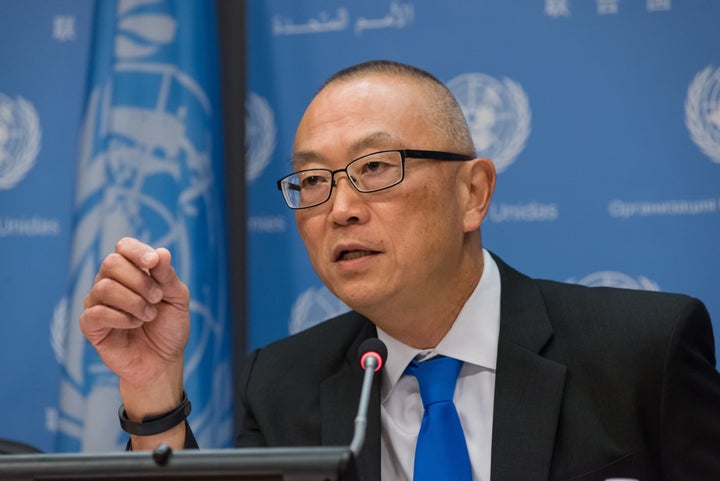 "The core problem is that the current research and development system … is dictated by commercial interests so there are no new medicines for tuberculosis but there are medicines [from which drugs companies] can make a lot of money," Mohga Kamal-Yanni, senior health policy adviser at Oxfam, told the Guardian.
Kamal-Yanni was one of a number of experts who contributed evidence to the U.N. panel, which published the report.
Tuberculosis is one of a handful of diseases that health experts are worried about.
"In 2014, there were 480,000 new cases of drug-resistant tuberculosis -- WHO"
TB claimed 1.5 million lives in 2014, making it the biggest infectious disease killer in the world. That same year, there were about 480,000 new cases, which were resistant to the two most powerful anti-TB dugs, according to WHO.
While TB occurs worldwide, Africa carries the "most severe" burden, which may be why there's been such a lull in drug development.
Until the end of 2012, no new tuberculosis drug had come to market in nearly 50 years.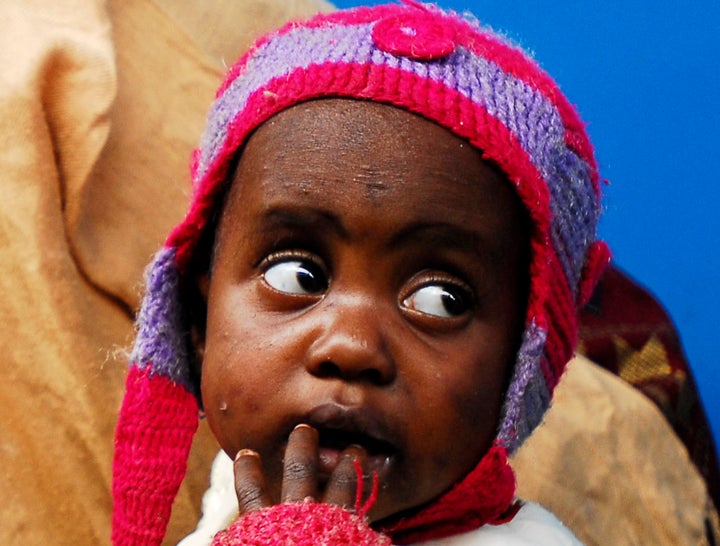 Some Companies Are Listening
Some drug companies were quick to dismiss the U.N. report. But others have shown a willingness to compromise.
GlaxoSmithKline (GSK), for example, announced on Monday that it would offer its pneumonia vaccine at an affordable price to humanitarian organizations serving children affected by humanitarian crises.
Pneumonia kills about 1 million children worldwide annually, making it the leading cause of child mortality.
GSK will offer the vaccine at about $3 per dose. Doctors Without Borders was previously purchasing the vaccine from Pfizer for $68 a dose.
The decision came seven years after Doctors Without Borders launched its pneumonia campaign. The group had been urging both GSK and Pfizer, the only two manufacturers of the pneumonia vaccine, to lower the price.
In April, the aid group delivered a petition with more than 400,000 signatures to both companies.
Fukuda noted that outlining the need among vulnerable groups is key to persuading drug companies to take on these cases.
""If companies see it's considered a social good ― it's a powerful motivator for them." -- Keiji Fukuda"
"If companies see it's considered a social good ― it's a powerful motivator for them," he said.
Fukuda actually empathized with the struggles of pharmaceutical companies, saying they constantly face "risky ventures." A company can work on a product for 10 years and subsequently have the "whole thing collapse," he said.
In response to the U.N., the International Federation of Pharmaceutical Manufacturers & Associations (IFPMA) said the recommendations fail to acknowledge the "complexities" involved in the industry. IFPMA also said it provided the U.N. with evidence of the value of intellectual property for access to medicines.
But health advocates aren't buying those claims.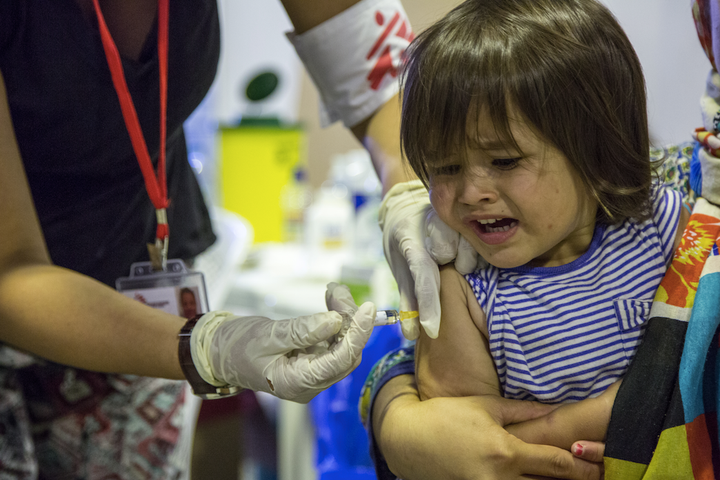 Decreasing The Cost Of Research
Increased patenting actually hasn't resulted in increased innovation for medical products, according to the Doctors Without Borders report.
In order to push forward the development of new medications for drug-resistant strains of HIV, influenza, and malaria, Fukuda, and others, are calling for new funding models and ways to shoulder the risks involved.
Doctors Without Borders has already formed one new model, which "breaks the links" that connect medical research to high prices.
The 3P project involves multiple groups conducting collaborative research to develop new treatment regimens for tuberculosis. They share data and intellectual property, and pay for research using grants and prizes.
"The old ways of conducting R&D for new medicines clearly no longer works—not for the poorest countries, and increasingly not for the wealthiest countries either," Katy Athersuch, medical access and innovation policy advisor at Doctors Without Borders said in a statement. "We need to completely rewrite the rule-book for medical R&D; it is time to try something new."
Related
Popular in the Community