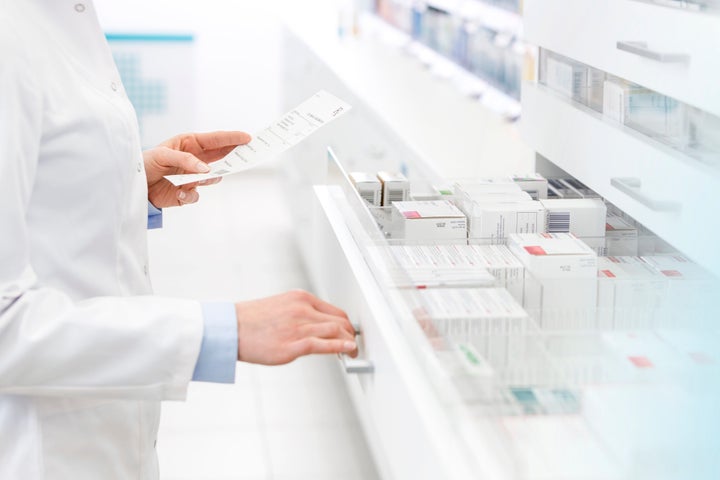 Just before she was slated to get an IUD last summer, a teenage girl in New Mexico was prescribed three medications by her doctor: a pain-reliever, an anti-anxiety medication and Misoprostol, the generic name for a drug that is used to treat stomach ulcers, but sometimes used to prep the cervix before an IUD is placed, particularly in women who have never been pregnant. It is also one of the two medications that, taken together, make up what is commonly known as the "abortion pill."
But when the girl's mother went to her local Walgreens, only the prescriptions for the mild pain reliever and anti-anxiety medication had been filled. When she asked why, she was allegedly told that Misoprostol was in stock, but the pharmacist on duty would not fill it because of his "personal beliefs."
On June 2, the American Civil Liberties Union of New Mexico and Southwest Women's Law Center filed two complaints on behalf of the teenager and her mother, arguing that the pharmacist's refusal to fill the prescription constitutes sex discrimination. The complaint claims it is "inconceivable" that the pharmacist would have denied service if he believed the medication was being used to treat stomach ulcers—the only reason why a man might get such a prescription.
Refusing to serve a woman and forcing her to travel to an alternate pharmacy for her medication is discrimination, no matter how conveniently located the alternate pharmacy may be. In addition to the significant inconvenience of having to travel to another location, M.S. [the mother] and her daughter experienced the real and lasting emotional impact of being denied a service and turned away because of sex.
According to the complaint, the girl's mother drove through rush hour traffic to another Walgreens in order to fill the prescription—which she was able to do successfully—but while driving became increasingly upset about what had happened. She returned to the original Walgreens where she asked to speak with the pharmacist directly. He confirmed that he had refused to fill the prescription based on his personal beliefs, the complaint claims, and that he had "a pretty good idea" what her daughter would use the medication for.
After the incident, the ACLU of New Mexico and Southwest Women's Law Center wrote to Walgreens to tell the company about the incident and ask more about its policies. In April of this year, Walgreens responded that when a pharmacist at one store refuses to fill another prescription and another pharmacist is not on duty, customers can be sent to another location, the ACLU suit says.
Indeed, in a statement e-mailed to HuffPost, a spokesperson for Walgreens explained it is the company's policy to "allow pharmacists and other employees to step away from completing a transaction to which they may have a moral objection, and requires the pharmacist or other employee to refer the transaction to another employee or manager on duty to complete the customer's request."
The spokesperson also said Walgreens hopes to work closely with the ACLU of New Mexico, and that it has retrained all pharmacists and employees in New Mexico on their policies and procedures related to "conscientious objection."
CORRECTION: An earlier version of this story misspelled the stomach ulcer drug Misoprostol.
Popular in the Community