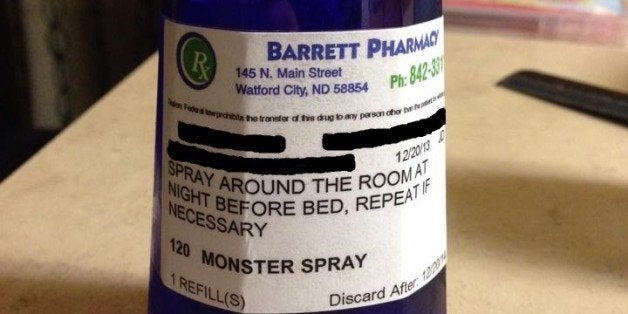 A pharmacy in North Dakota has put a little girl's fears to bed, prescribing a bottle of "Monster Spray" to help keep at bay all the things that go "bump" in the night.
Austin Johnson, a pharmacy technician at Barrett Pharmacy in Watford City, told The Huffington Post she was at a friend's house when she noticed her friend's 6-year-old daughter didn't want to go to bed because of the "monsters" in her bedroom. The girl's mother said the child had been having trouble sleeping the past few nights.
"I was telling her mom about this thing the pharmacy had done for another kid when I started working there. So I asked if she wanted me to write up the prescription," Johnson said, referring to the Monster Spray bottle.
Josslyn Dodd, the pharmacy manager, told HuffPost that for the past five years or so, Barrett's has done this for a handful of children with similar fears.
"I had to put it in the prescription bottle. She wouldn't have believed it if it hadn't come from the pharmacy with the label," Johnson said.
The girl sprayed the prescribed Monster repellant for three nights before finally becoming convinced that she'd gotten rid of them.
Related
Before You Go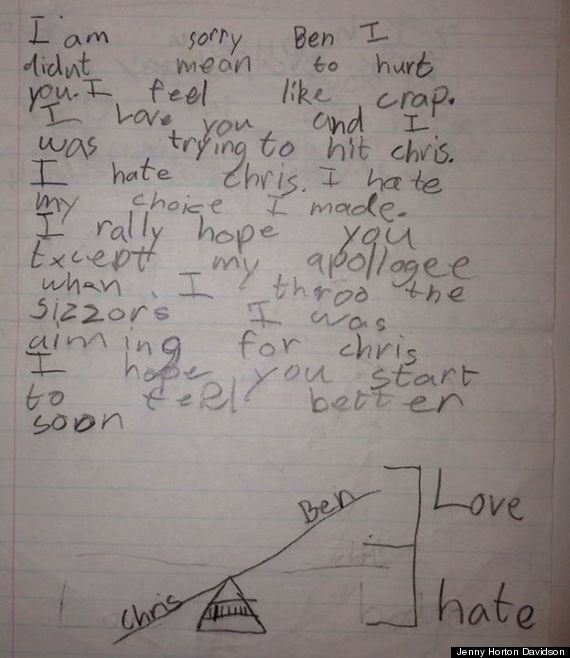 Cute Kid Notes