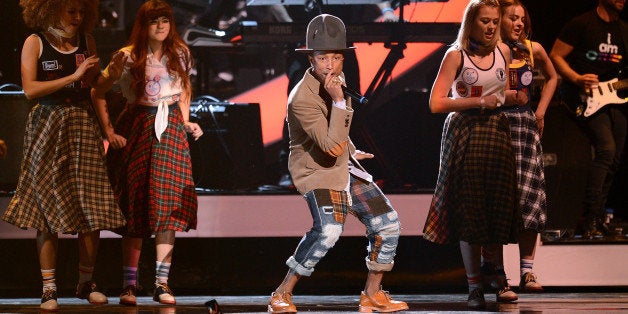 "Gust of Wind" is Pharrell's "personal favourite" song on G I R L, and he likes it so much that he plays it twice, excitedly jumping back to the start before the first play-through has even finished. He tells us that this one features "the robots," and that the punchy offbeat guitar comes from a young Canadian prodigy called Francesco Yates. It begins with zigzagging strings, and then that unmistakeable vocoder voice wraps itself around the climbing bassline and pumps mightily, nigh-on unintelligibly through the chorus. "Mothership Other cannot go away" sings Skateboard P, repping his new iamOther creative collective. By this point, it becomes apparent that the narrative personae that Pharrell embodies on these songs are somehow more Romantic than the libidinous paramours of previous outings, and they are all the sexier and more endearing for it.
Justin Timberlake appears on track number two, "Brand New," which The Line of Best Fit noted was "pure 'Off The Wall' Michael Jackson at the peak of his disco funk powers, with its carnal exhalations, falsetto harmonies and plucked bass notes that dance all over the fretboard before being carried away on rising horns and strings."
Alicia Keys joins Williams in a duet on the penultimate track, "You Know Who You Are," while Miley Cyrus appears on "Come Get It." Composer Hans Zimmer, meanwhile, provides some orchestration in the opening number "Marilyn Monroe." To read more on the first listen of "G I R L," head over to The Line of Best Fit, and check out the album's tracklist below. The album will available for purchase on March 3.
1. Marilyn Monroe
2. Brand New ft. Justin Timberlake
3. Hunter
4. Gush
5. Happy
6. Come Get It ft. Miley Cyrus
7. Gust of Wind ft. Daft Punk
8. Lost Queen
9. FREQ
10. You Know Who You Are ft. Alicia Keys
11. It Girl
Before You Go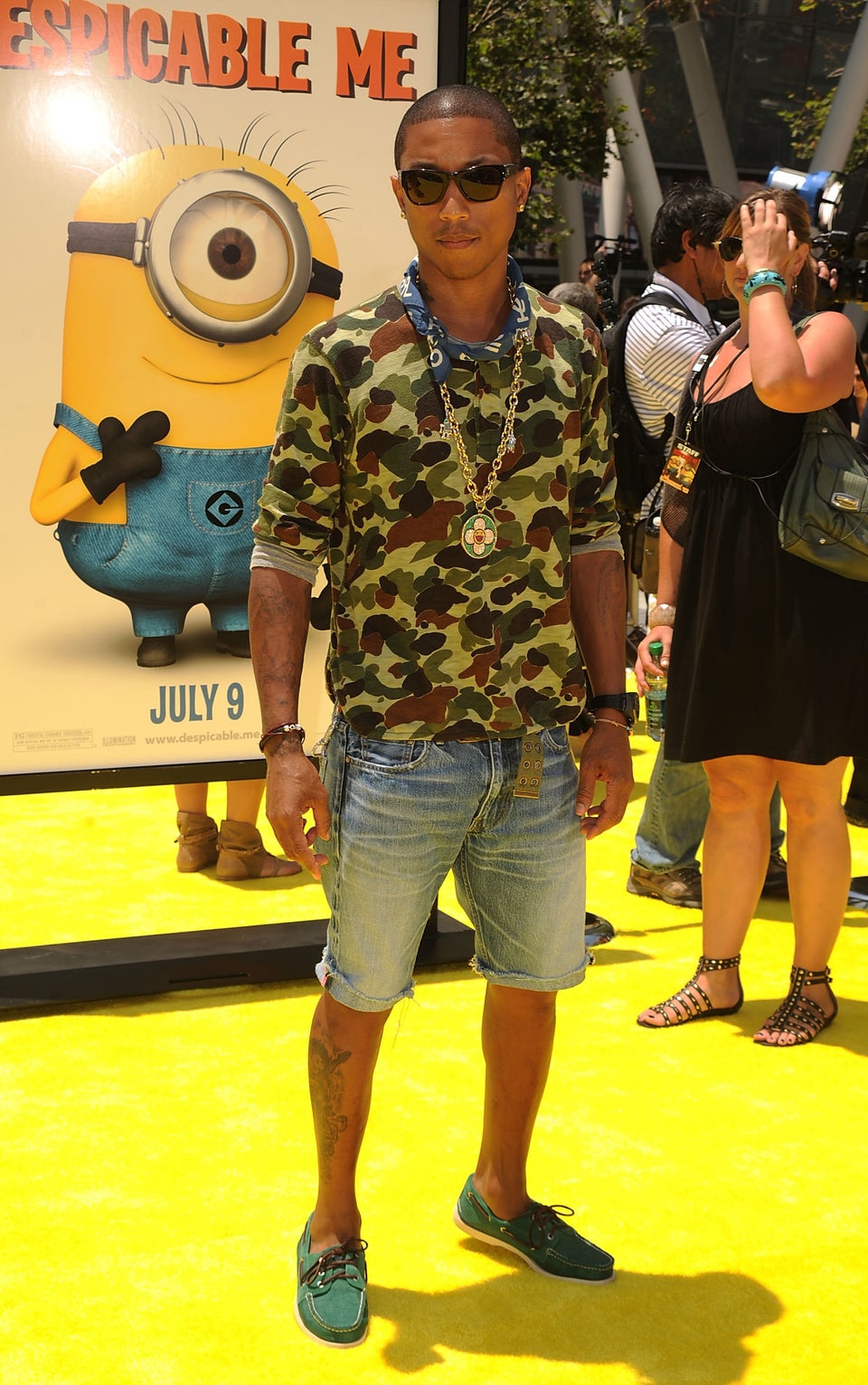 Pharrell Williams' Style