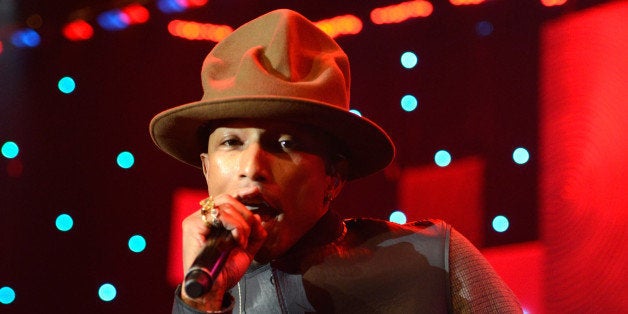 It's been a big week for Pharrell Williams and his now-iconic hat, but not everyone agrees the 40-year-old singer/producer's recent musical success has been totally ethical.
Franz Ferdinand frontman Alex Kapranos took to Twitter on Friday to voice concern over the similarities between the Pharrell-produced track "Can't Rely on You," by English singer Paloma Faith, and his band's 2004 hit song "Take Me Out." Kapranos was generally vague about his accusations, and his tone connotes lightheartedness -- even if such allegations are often the stuff of lawsuits within the music industry.
This isn't the first time Pharrell has been associated with plagiarism allegations. Last year's Robin Thicke-fronted smash "Blurred Lines" was the subject of much dispute -- including back-and-forth lawsuits that have since been settled -- when Marvin Gaye's estate claimed the song was a ripoff of the successful 1977 release "Got To Give It Up."
Pharrell has yet to respond to Kapranos' tweet. HuffPost Entertainment reached out to the producer's rep on Saturday and will update this post upon receiving a response.
For what it's worth, it seems Kapranos was in the mood to pinpoint musical infringements last week. He drew a similar conclusion about Lorde's "Royals" on Monday.
Listen to the two songs below and see if you agree with the comparisons.
UPDATE: Kapranos retracted his comments and issued an apology to Pharrell early Monday (Feb. 3) morning on Twitter.
Before You Go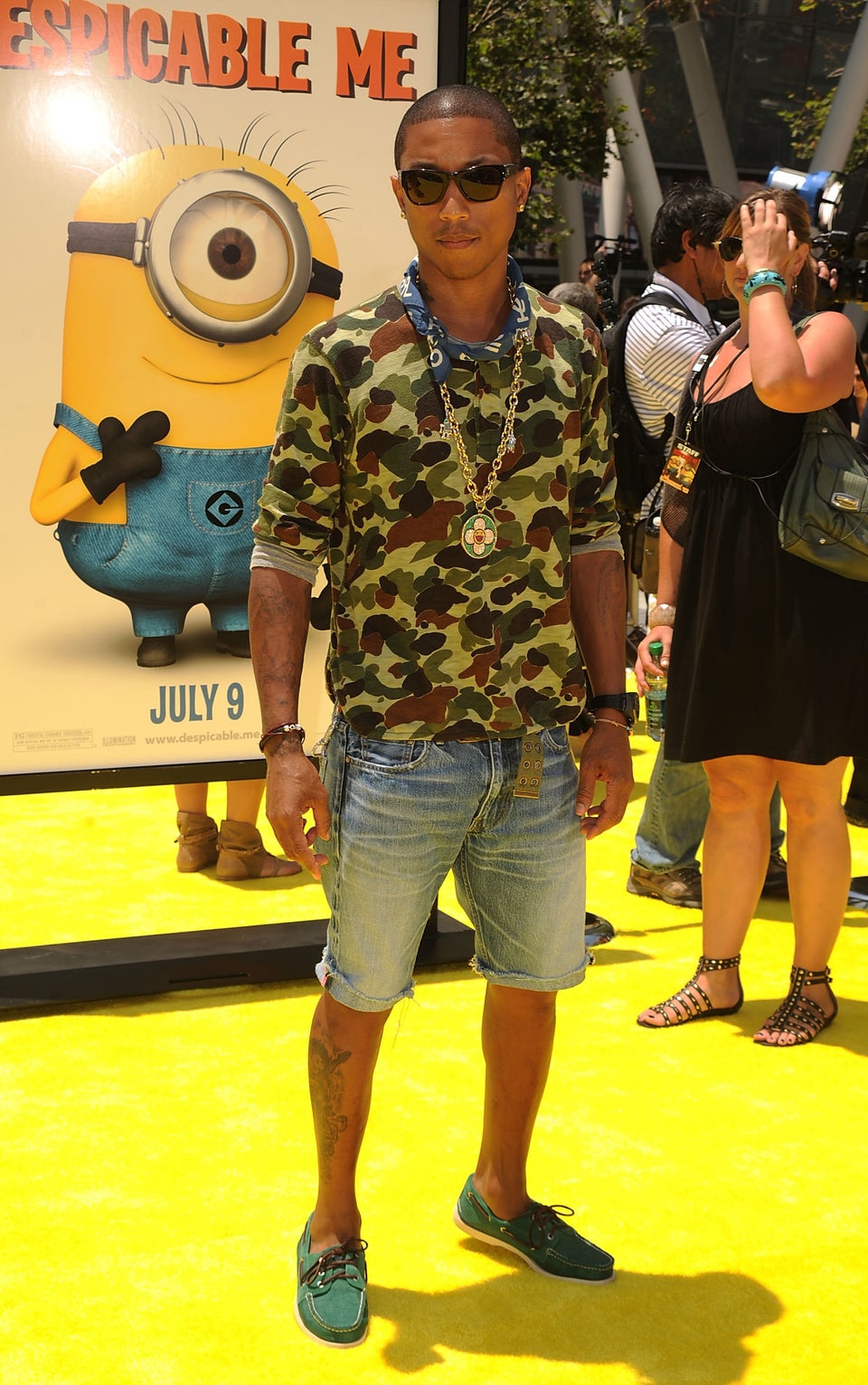 Pharrell Williams' Style
Popular in the Community