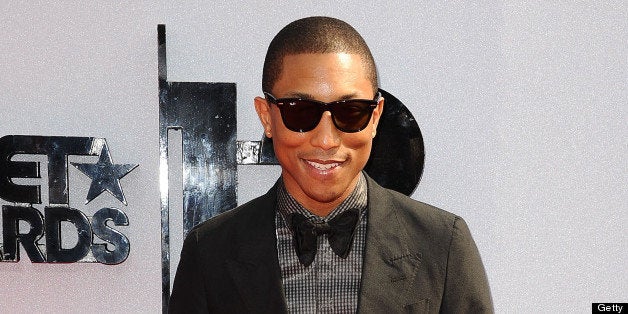 Pharrell Williams has teamed up with Quarterly to ship subscribers a few of his favorite things, sent in packages every few months. The first package, #IA001, has been sent to William's fans, and HuffPost Entertainment has a glimpse at what's inside.
For starters, there's a lot of "I Am." Williams made news by blasting singer will.i.am, who is suing Williams (confused yet?) for using the "I am" trademark. Apparently Pharrell's not waiting for the outcome of the trial, as his Quarterly box includes the sheet music for the original "I Am Other" score that he composed, an "I Am Other" manifesto of sorts and an "I Am Other"-branded flash drive with the score itself.
Also included are a copy of "The Alchemist," with post-it notes that feature Pharrell's hand-written margin notes (they're photo-copied, but they look pretty real). There's also a photograph of a plant that Williams himself took and signed. A gift card to Lumosity rounds out the package.
"Please enjoy everything I've put together in this first mailing," Williams wrote in an accompanying letter. "It's fun to have this kind of dialogue and share my curiosity with you."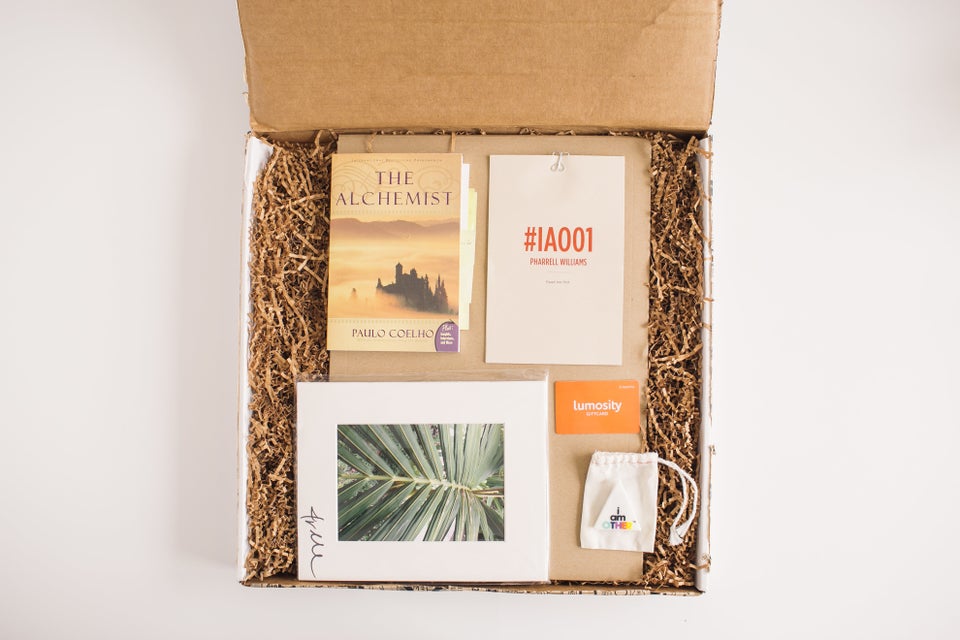 Pharrell & Quarterly
Popular in the Community