On the heels of his chart topping hit "Happy," Pharrell Williams is one of the most sought-after music artists today. On an upcoming episode of "Oprah Prime," the seven-time Grammy winner sits down with Oprah to discuss his rise to fame.
"Do you have to be happy to write 'Happy?'" Oprah asks Williams.
"My best songs come from two different ways," he says. "Either when I have a really good gut feeling about something, it's written in the shower or on a plane."
"Shower's good, isn't it?" Oprah comments. "There's something about the water."
Williams says it's sensory deprivation. "The water attracts your ear," he says. "You get distracted, and your mind wanders."
Some of his best verses and songs, Williams says, are written in the shower -- but "Happy" wasn't one of them.
He says he was in a different state of mind when he wrote the "Despicable Me 2" song, calling it a "crazy, half-court shot."
"It's not because you're that good," Williams says. "It's because you're out of ideas. And that's what happened. I hit zero. And I just hit a place of openness because I had nothing else left."
Before You Go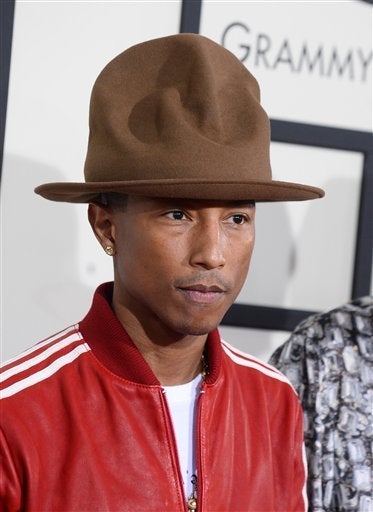 The Many Hats of Pharrell Williams