 Mississippi Gov. Phil Bryant (R) doesn't like President Barack Obama's health care reform law. It's too expensive and too intrusive, he says.
And Bryant has another reason to oppose the law, he revealed in an interview with Kaiser Health News: It's not necessary because everyone's doing just fine now.
There is no one who doesn't have health care in America. No one. Now, they may end up going to the emergency room. There are better ways to deal with people that need health care than this massive new program.
If that sounds familiar, it's because this is a common rationale offered by opponents of expanding government programs that provide health care coverage. Bryant and others are referring to a 1986 federal law requiring hospitals that receive Medicare money (i.e., almost all of them) to stabilize and treat anyone who shows up with an emergency medical condition regardless of ability to pay.
Republican presidential nominee Mitt Romney repeatedly made such comments during his failed bid to defeat Obama last year. "If someone has a heart attack, they don't sit in their apartment and die. We pick them up in an ambulance and take them to the hospital and give them care," Romney said during an interview on CBS News' "60 Minutes" in September.
Would that it were so simple.
Funneling uninsured, "underinsured," and poor people to emergency rooms isn't great for the hospitals, either. Hospitals absorbed $41.1 billion in unpaid bills (known in the business as "uncompensated care") in 2011, according to a report issued by the American Hospital Association this month. And unpaid medical bills can haunt patients for years and subject them to brutal debt collections.
The predicament is about to get worse for hospitals in states that don't expand Medicaid under Obamacare. Medicare and Medicaid currently provide extra money to facilities that treat a disproportionate share of patients who can't pay their bills. The health care law makes significant cuts to those funding streams -- because more people are supposed to get private health insurance or Medicaid starting next year. Based on this calculation, the American Hospital Association and other national industry lobbying groups endorsed the health care overhaul.
The hospitals in Bryant's home state see things the same way: The Mississippi Hospital Association backs the Medicaid expansion. Not broadening Medicaid would "be devastating," the association said in a statement last June. "Hospitals cannot be expected to treat such a large volume of people with no expectation or prospect of payment for those services. The result could very well mean the closure of many of our community hospitals."
Kaiser Health New's Q&A with Bryant touches on a lot of other issues, including his standoff with Chaney, his view that having Medicaid discourages people from getting better jobs and his threat to consider suing the federal government if more MIssissippians sign up for Medicaid benefits when Obamacare enrollment begins Oct. 1.
CORRECTION: A previous version of this post included a quote from the CEO of the Missouri Hospital Association. It has been replaced with a statement from the Mississippi Hospital Association.]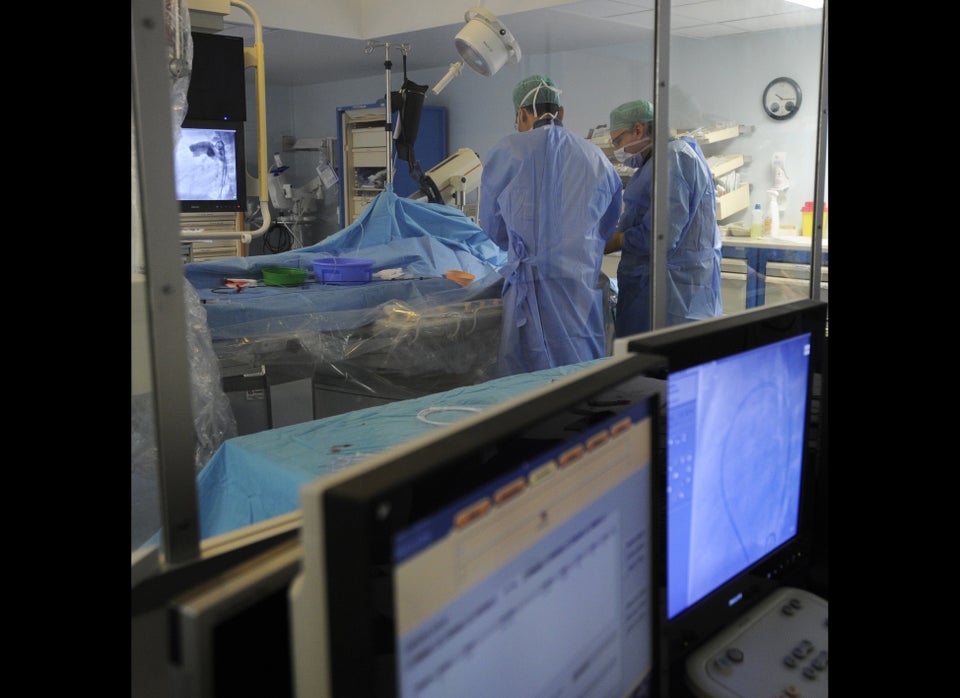 Lies And Distortions Of The Health Care Debate
Popular in the Community