Mississippi Gov. Phil Bryant (R) on Tuesday easily won re-election to a second term, defeating his Democratic opponent, Robert Gray, according to the Associated Press.
The incumbent governor ran on a platform of economic development, touting job growth during his first term. Bryant has also focused on education, implementing an initiative that improved literacy among elementary school students and establishing public-private partnerships for early childhood education.
Education was the most contentious issue in the state's elections this year. The education system is not currently funded up to the amount required by state law. The issue became the subject of a state ballot initiative, Initiative 42, that would have amended the state constitution to allow citizens to sue the state and demand funding for an "adequate and efficient" system of public schools and would direct local judges to set education funding if the state legislature did not. The AP reported early Wednesday that the ballot measure failed.
State GOP lawmakers against the initiative introduced an alternative ballot measure, Initiative 42A, that stipulated that the legislature would approve the funding without the need for "judicial enforcement."
Bryant's opponent, Gray, was an unusual choice for Democratic voters: A truck driver who has never held elected office or worked in politics, he spent only $3,000 on his campaign, compared to Bryant's $2.7 million, and his own family did not even know he was running for governor until he unexpectedly won the Democratic nomination in August. He defeated two more-seasoned candidates, and political observers in the state felt that he won because he was listed first on the ballot. Gray himself even forgot to vote in the primary.
"I was in Jackson and had to do a lot of stuff and just lost track of time, to tell you the truth," he told the Associated Press the night of the primary.
Gray entered the race because he said Bryant was not doing enough to address poverty and economic inequality in the state. He ran on a platform to expand Medicaid under the Affordable Care Act, which Bryant has staunchly opposed. He also pledged to fully fund the state's public education system and increase transportation and infrastructure projects. Wading into the debate over the Confederate symbol on the state's flag, Gray called it "a warning label" that keeps people away from the state. He supports removing it, while Bryant has said the issue should be left up to the state's voters.
This article has been updated to include the final results on Initiative 42.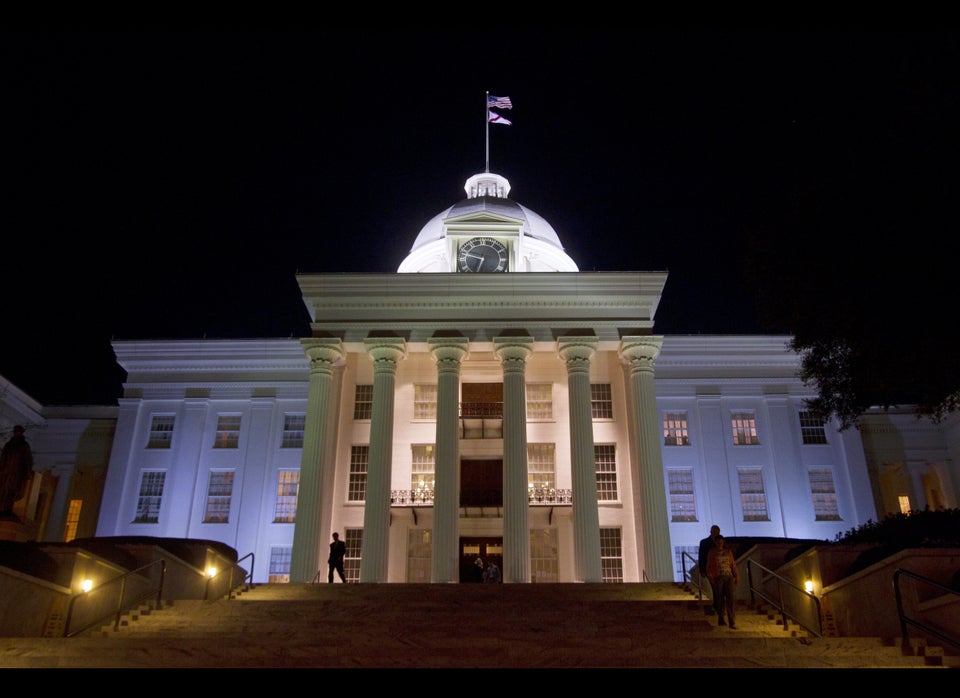 U.S. State Capitol Buildings
Popular in the Community