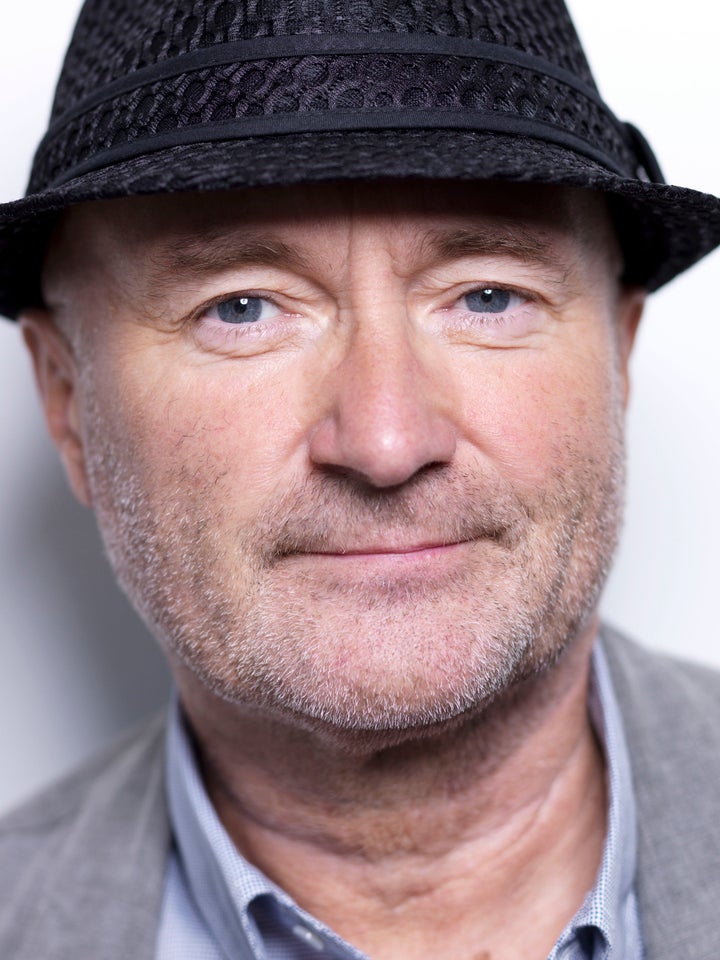 Odds are, the word that pops into your mind when I mention Phil Collins is probably something like "Sussudio." It's highly unlikely that the first word you'd think of would be "Alamo," but that's about to change. The talented, multiply lauded singer and musician whose career seems to have had nine lives has, for many years, amassed an incredible collection of memorabilia and artifacts from the time of the Alamo. Collins' collection is highly regarded in historical circles and is the basis for his new, gorgeously produced coffee-table book The Alamo and Beyond: A Collector's Journey, published by Texas-based State House Press.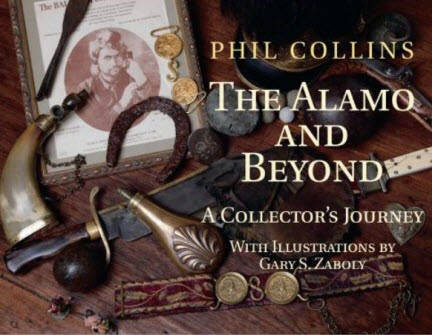 Collins' passion for this period of American history dates back to his childhood and he thanks his mother and father in the book's credits for "not changing the TV channel when Fess Parker was on." He also notes, "The story of the Alamo has touched many more people than one would think. So, I would like to pay my respects to those men on both sides of the walls in those months of February and March 1836."
The Alamo and Beyond: A Collector's Journey spans nearly 400 pages of meticulously researched writing and over 200 beautifully photographed items from Collins' collection. Writes Alamo curator and historian Richard Bruce Winders in the book's introduction, "Collins has elevated himself from merely an interested history buff (who happens to be an internationally known recording star) to someone who is a serious contributor to our knowledge of the Alamo and its participants... There should be no doubt that Phil Collins -- child musical prodigy, international star, and gentleman scholar -- continues to Remember the Alamo."
With all the passion he brought to his musical career, where he was showered with eight Grammy Awards, three Oscar nominations, two Golden Globes, and the prestigious Johnny Mercer Award from the Songwriters Hall of Fame, not to mention his induction with Genesis into the Rock and Roll Hall of Fame, Phil Collins has crafted a work of art with this book. From the first few pages, where he draws the reader in with the story of how a five-year-old British boy pretended to be Davy Crockett (complete with outfit) in a semidetached house just outside of London, Collins has us enthralled.
Stephen L. Hardin, author of The Alamo 1836: Santa Anna's Texas Campaign, may have put it best: "Collins has spent most of his adult life building his collection and countless hours documenting these objects. That an Englishman should possess such ardor for the Alamo and its history reminds us that it is not merely our story. The love of liberty, the veneration of courage, and the defiance of tyranny is the birthright of all free men and women. This volume is Phil Collins's gift to Texas; the Alamo is Texas's gift to the world."
REAL LIFE. REAL NEWS. REAL VOICES.
Help us tell more of the stories that matter from voices that too often remain unheard.