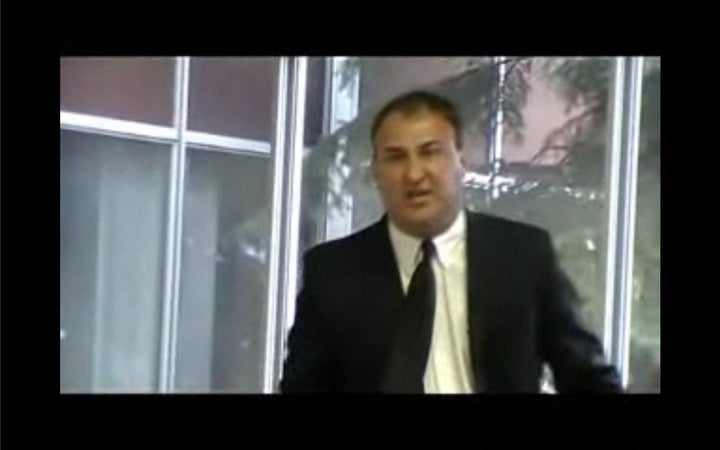 Phil Davison, the failed candidate for Stark County, Ohio, treasurer whose terrifyingly comical stump speech became a viral video sensation after a HuffPost citizen journalist captured the scene, described the source of his frustration in an interview on Thursday -- and said he was surprised by the reaction.
In a conversation with Talking Points Memo's Christina Bellantoni, Davison explained that YouTube, and perhaps the concept of a video sharing website, seemed foreign to him.
"I went home and had a ham sandwich and went to bed and thought that was the end of it," Davison told TPM. "A friend called, and well, I'm not very good with electronics, is there a YouTube? It was on some kind of electronic server."
The 39-year-old Davison, currently unemployed apart from his $260-a-month salary for the part-time work he puts in as a councilman in Minerva County, Ohio, also told TPM that his ultimate political vision was to expand the GOP to encompass the louder, more extreme factions of the party.
"I think it's time we form a radical branch of the Republican Party," Davison said, according to TPM. "We need to embrace diversity and include people who are frustrated with government, who truly want to make a change."
In a separate interview with Politico, Davison said his impromptu rise to fame came as a complete surprise.
"It's shocking. I don't know what to say. I'm speechless," Davison told Politico. "I was emotional last night. I'm truly passionate about what I believe in."
And, as Davison intimated during his original speech, he would not apologize for his tone.
"If I had to give it again, I would give it again. I didn't mean to offend anyone--that's the last thing I wanted to do. I want to be inclusive," he told Politico, though he admitted that "feedback would have been nice. I really don't know how it was received."
Watch the speech that made "Phil Davison" famous:
Calling all HuffPost superfans!
Sign up for membership to become a founding member and help shape HuffPost's next chapter