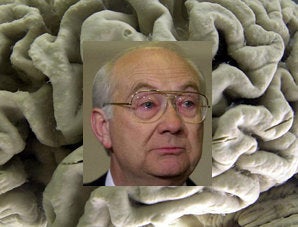 Phil Gramm's recent disparaging of "a nation of whiners" complaining about a "mental recession" did more than offend the sensibilities of economically struggling Americans. His gaffe also served as a reminder that McCain had appointed one of the most reactionary, venal, and destructive political figures in recent times as his top econ man. By Sunday, the damage to the McCain campaign had grown so severe it announced that Gramm's role had been significantly reduced.

Phil Gramm attempted to invest $15,000 in "Truck Stop Women." His money ultimately helped produce a film portraying Richard Nixon wandering nude around the White House.
Gramm was an accident waiting to happen. Indeed, his gaffe represents little more than a scrap in the massive heap of wreckage he has left in his wake. Gramm's own presidential campaign in 1996 was among his most high-profile casualties. In order to win a whopping total of 8 delegates, the charisma-challenged Gramm had to spend $20 million, or about $2.5 million per delegate. This experience curiously translated into a job as one of McCain's key political advisors.
But first, Gramm returned to the Senate, where he was lobbied intensely by one of his major campaign contributors, Enron. Enron enjoyed easy access to Gramm's office; the senator's wife served on Enron's board of directors and Ken Lay was his 1992 campaign co-chair. Gramm rewarded his financial angels in 2000, slipping the "Commodity Futures Modernization Act" into a omnibus spending bill just as Congress headed off for summer vacation. His amendment instantly enabled the creation of a shadow banking system -- "weapons of financial destruction" in the words of Warren Buffet -- that directly contributed to the current mortgage foreclosure crisis. Millions of Americans have suffered as a result of Gramm's machinations.
While the destruction Gramm has caused is felt across the country, little is known about the seedy business schemes that preceded his political career. Before Gramm joined the Christian Coalition's Ralph Reed to call for the defunding of the NEA, before he attacked an opponent for taking money from a gay rights group, and before he was interviewed by the white supremacist Southern Partisan magazine, Gramm was an avidly active investor in soft-core pornography movies.
Gramm's journey into porn began in 1973, when his brother-in-law, George Caton, rushed to tell him about an exciting low-budget soft-core production called "Truck Stop Women." A promo poster for the film boasted of its buxom stars: "No Rig Was Too Big For Them To Handle." Caton, who was in charge of fundraising for the production, asked Gramm to become an investor. To entice his brother-in-law, Caton showed him scenes of Playboy Playmate of the year Claudia Jennings displaying her bare essentials (she is naked throughout much of the film).
These scenes "really got Phil titillated," Caton told journalist John Judis in 1995. Gramm enthusiastically cut Caton a check for $15,000. Because the film was oversold, however, Caton returned his brother-in-law's money, offering him an investment opportunity in an upcoming feature.
The following year, Gramm sent Caton a check for $15,000, this time to finance the production of "Beauty Queens," a soft-core flick about pageant judges having sex with contestants. But at the last moment, the director of "Beauty Queens," Mark Lester, decided to shelve his production to make the sequel to his "Tricia's Wedding," a comedy starring the drag queen troupe, The Cockettes.
Gramm contributed at least $7500 towards the sequel, a satire of the Nixon White House called "White House Madness" that featured the crazed president wandering around the White House in the nude. Gramm never saw that money again. Shot in ten days on a soundstage crudely modeled after the Oval Office, "White House Madness" tanked at the box office.
Like the rest of Gramm's endeavors, his soft-core porn career was a complete disaster.
Popular in the Community