Jackson, who served as head coach of the Los Angeles Lakers and the Chicago Bulls, said he'd "never run into" a gay professional basketball player throughout his career.
When asked if the organizations needed to be more inclusive towards gay players, the 11-time NBA champion coach called the question "ridiculous," before noting, "There's no inclusiveness to be had."
Four-time NBA champion Kurt Rambis, who previously served as head coach for the Minnesota Timberwolves, added, "There hasn't been a player who was openly gay in the NBA ... it wouldn't surprise me if there was."
The prospect of openly gay male players in professional sports has become a matter of heated debate in recent weeks, after San Francisco 49ers player Chris Culliver told Artie Lange that he would not welcome gay players in the NFL or on his team. "I don't do the gay guys, man," Culliver is quoted as saying in a pre-Super Bowl interview. "I don't do that. No, we don't got no gay people on the team, they gotta get up out of here if they do."
Earlier this week, Minnesota Vikings punter Chris Kluwe, who has become an ardent ally for the lesbian, gay, bisexual and transgender (LGBT) community, penned an impassioned editorial for CNN in which he says that "it's not right that we can't just accept someone for who he is."
"Players -- Those of you worried about a gay teammate checking out your ass in the shower, or hitting on you in the steam room, or bringing too much attention to the team -- I have four simple words for you. Grow the f*** up," Kluwe wrote. "This is our job, we are adults, so would you kindly act like one?"
On the flip side, former Milwaukee Brewers pitcher Mark Knudson wrote that players "who are able to keep their sexual orientation private" should be applauded because it's "best for the team" in an Op-Ed for Mile High Sports.
Before You Go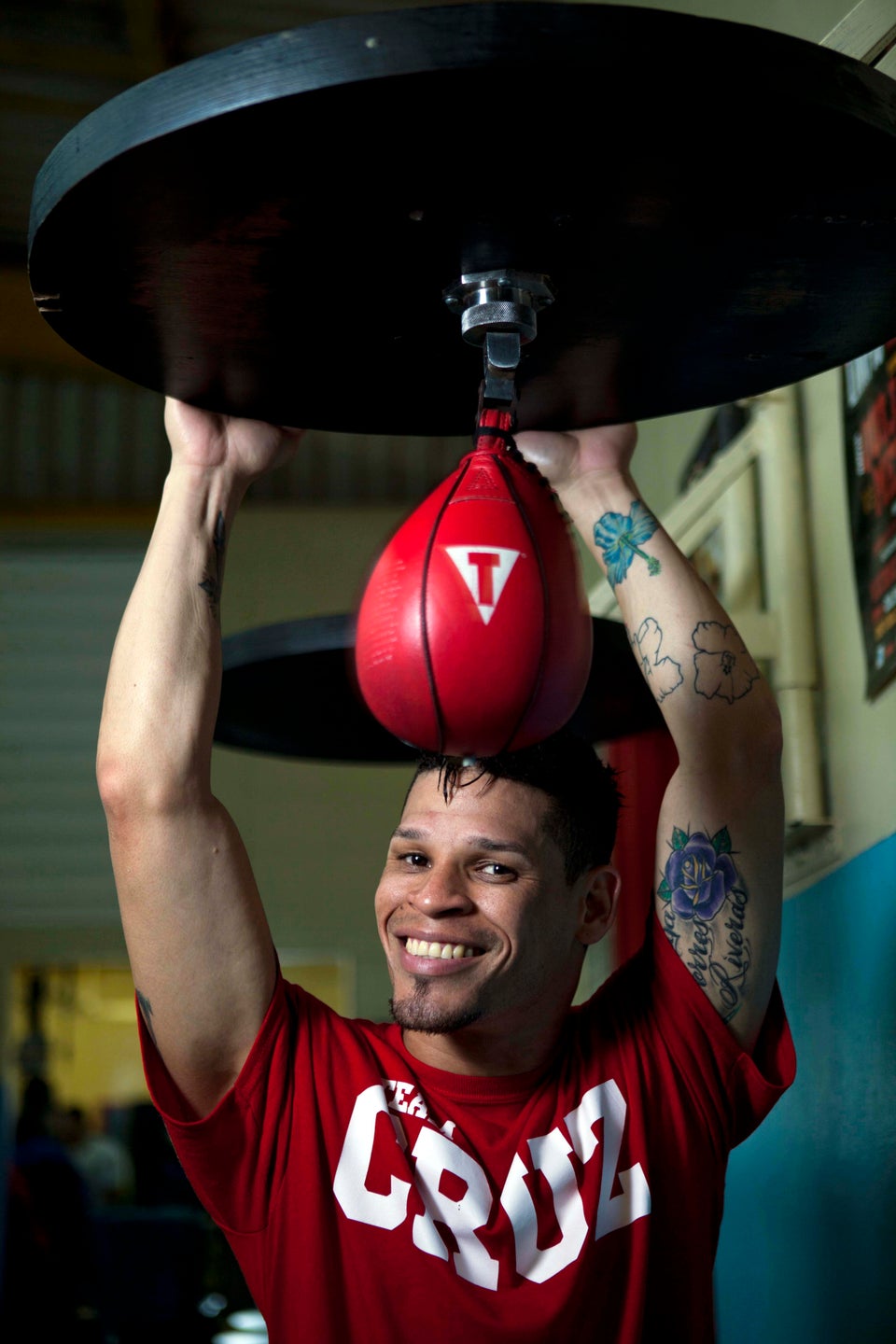 LGBT Athletes
Popular in the Community