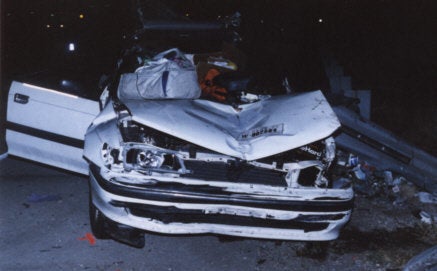 Many drivers have felt a bit sleepy at the wheel at some point in their lives. That's partly why the dangers of drowsy driving are easy to ignore until you get hurt, or someone close to you does.
No one knows this better than Phil Konstantin, a retired California highway patrolman, whose wife died after falling asleep at the wheel in 1999. Even though he was more aware of fatigued driving than most people, since his job involved traffic safety, her death was a huge wake-up call.
In the 17 years since she died, he has worked tirelessly to raise awareness about the issue. He was one of the country's earliest activists about a then-niche cause, and pushed for the state of California to enact an annual Drowsy Driving Awareness Day, which was established in April 2005.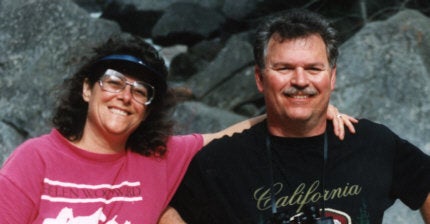 Konstantin says drowsy driving is dangerous because people just don't realize it can affect them.
"The word I like to use is 'insidious.' It can sneak up on people," Konstantin told The Huffington Post. "In fact, it even happened to me! Around 1972, I grazed the center divider of a freeway after dozing off, and luckily, I woke up and went on with my day. But it could have been so much worse."
Konstantin's drowsy driving advocacy is only his latest role. He is a Zelig-like figure who was a computer engineer at NASA during the Apollo 16 and Apollo 17 moon landings, a television talk show host and an author before he became a highway patrolman. Today, he is, by his own admission, "semi-retired" and is spending a year road-tripping through the U.S. ― taking great pains, of course, to drive safely and alertly.
He told HuffPost that he's pleased to see the progress that groups like the National Sleep Foundation and AAA have made in raising awareness around drowsy driving. Konstantin himself has recorded several video PSAs and continues to speak about it when called on.
"Certainly in the last five to ten years, more people are aware about this issue than ever before. But they still don't necessarily think it can happen to them," Konstantin said. He points to the fact that the number of drowsy driving accidents has generally increased in recent years as evidence of this.
"What's ridiculous is that many law enforcement agencies still don't note drowsiness as an official cause in their traffic reports," he said. To date, only two states, New Jersey and Arkansas, even have laws in the books about fatigued driving.
One thing he is adamant about is that there is "no workaround" when it comes to drowsy driving.
"You just have to get off the road," he said. "This is one of the few problems in the world that can be cured very simply. Just don't drive if you're tired. Coffee isn't a good cure. Exercise is preventative, but obviously not something you can do in the car. Music won't keep you awake."
Konstantin's work is deeply informed by the circumstances of his wife's death. Her car crash in Texas, en route from California to Florida, happened just a few miles from a highway rest area.
"My job with the California Highway Patrol was literally to prevent dangerous driving incidents, and this happened to someone so close to me," he said. "It was a huge wake-up call. I hope what I'm doing helps put a human face on this for someone before it's too late."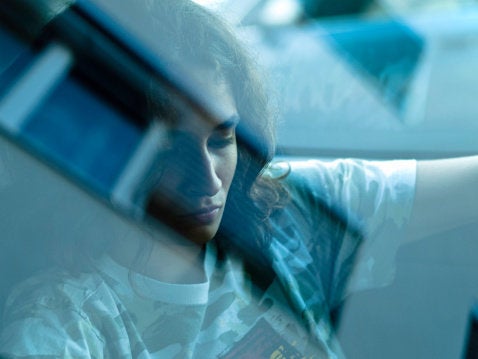 LOOK: Common Distracted Driving Violations