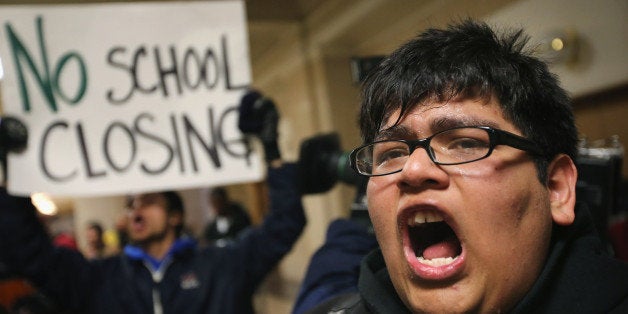 In recent years, the public education systems in Philadelphia and Chicago have seen mass personnel layoffs, school closures and frequent budget crises. But a new report from the Center for American Progress shows that it does not necessarily have to be that way.
The report, released in July and written by Rutgers University professor Bruce Baker, details the inequitable education funding systems in a number of states in which the most affluent districts get the biggest share of money, leaving the neediest students with substantially less. Among the students suffering most from unfair school funding practices are those enrolled in the public schools of Philadelphia and Chicago. The research found that funding disparities have placed these two inner city districts at an extreme disadvantage, when compared to the affluent suburbs surrounding both cities.
Describing the inequalities found in many metropolitan areas across the country, the report paints a vivid picture of "affluent suburbs with big houses on tree-lined streets, palatial high schools, top-notch lacrosse and fencing teams and elite orchestras contrasted with nearby urban ghettos replete with overcrowded and crumbling schools, high crime and considerable dropout rates."
Illinois and Pennsylvania are two of the states with education funding systems plagued by these so-called "savage inequalities," or "persistent disparities in local taxable property wealth [that] continue to undermine equity in American education," according to the report. In sum, because education funding in these states comes partly from local property taxes, schools that get the least funding tend to be situated in low-income neighborhoods, where property values are the lowest. In many cases, students in these areas stand to benefit the most from ample resources.
"Fiscally disadvantaged districts are those with higher-than-average student needs for their labor-market location and lower-than-average resources when state and local revenues are combined," the report reads. "Illinois and Pennsylvania persist in having what are among the worst savage inequalities. As a result, the cities of Chicago and Philadelphia are, year after year, the two most fiscally disadvantaged large urban districts in the nation."
Two maps in the report show that in Illinois and Pennsylvania, having more low-income students in one area tends to mean less funding for that area's schools:
The distribution of funds to schools in Illinois is broken down below:

One does not need to look hard to see the impact this funding system has had on Chicago and Philadelphia. The City of Brotherly Love closed more than 20 schools last year and laid off thousands of district employees. Earlier this summer, the district was embroiled in its latest budget battle, and it remains to be seen exactly how that will end.
U.S. Education Secretary Arne Duncan weighed in on the situation during a visit to Philadelphia in July. "This is a system that is desperately underfunded, that is starved for resources, and there is simply no upside there," he said, per The Philadelphia Inquirer. "And to see the personnel cuts, to see the after-school programs go away, the counselors, I just have a simple question: How is that good for children? How is that good for the city, or for the state, or for our nation?"
"The budget is balanced only by an accounting gimmick that allows [the district] to book more than 12 months of revenue into a single fiscal year," said a report by the Civic Federation, a government finance watchdog group.
Chicago Mayor Rahm Emanuel says there are also faults in the state's education funding practices.
"Just imagine if Illinois wasn't 50th -- dead last," Emanuel said of the state's education funding system, according to CBS Chicago. "What if they were actually doing, on a per-pupil funding, what other states are providing major cities? We wouldn't have the type of budget deficit we have."
However, Rutgers study author Bruce Baker said skewed school funding formulas are rarely talked about in debates about school budgets.
"We've kind of … taken our eye off the ball. We just don't want to look at it, just don't want to touch it," Baker told HuffPost. "We want to pretend these inequities don't matter, when that's just a ridiculous assertion."
Added Baker: "At face value, it would be unfair to assert that the wealthy suburbs should have that much more than the low-income kids in Philly. … That's what we're telling Philly and Chicago they have to deal with, even though their drive is uphill and the other guys get to drive downhill."
Before You Go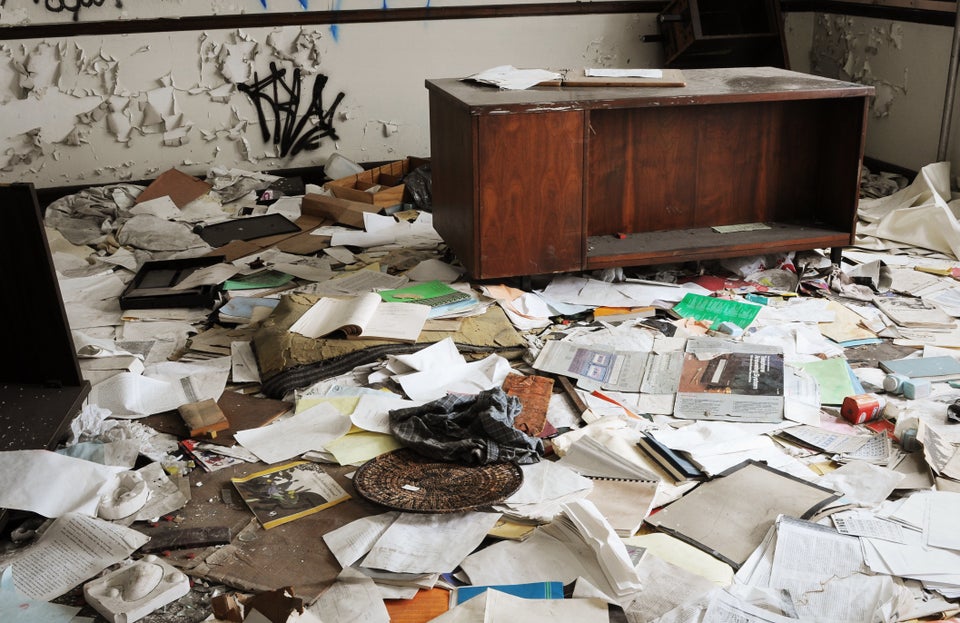 Closed Philadelphia Schools
Popular in the Community