An 11-year veteran of the Philadelphia police force is facing animal cruelty charges after prosecutors said he attempted to dispose of a live dog inside a trash bag.
The dog, a young female pit bull named Cranberry, was found emaciated but still alive covered in a sheet and stuffed into a garbage bag inside a waste bin at a Philadelphia park in November, CBS Philly reports. Cranberry had a microchip ID that identified her as belonging to Officer Michael Long. Law enforcement also found that Long had a sheet they say matched the one wrapped around the dog.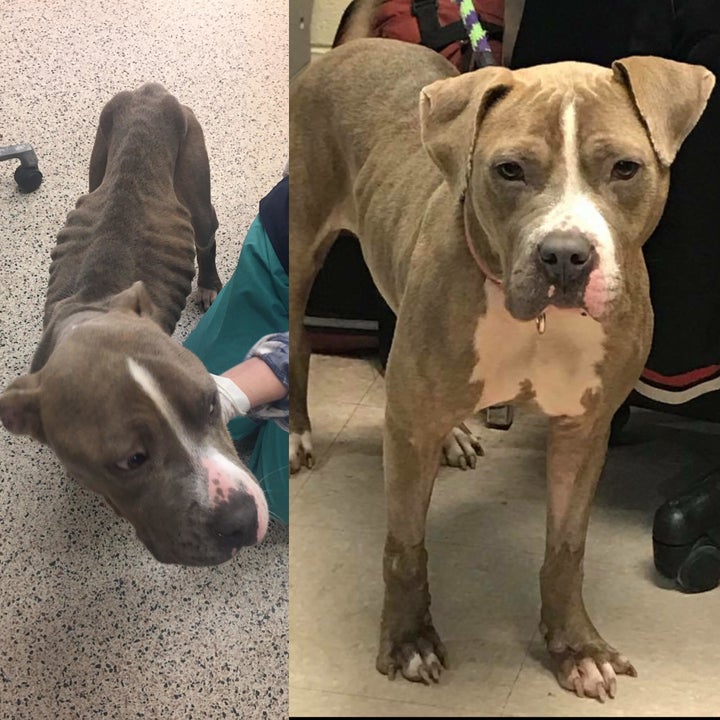 Authorities arrested Long Thursday and he has been suspended from the police department for 30 days. The department plans to dismiss him, according to NBC Philadelphia.
But there's a happy ending for Cranberry, Gillian Kocher of the Pennsylvania SPCA told The Huffington Post.
"I spent a lot of time with her while she was recovering in our shelter," Kocher said in an email. "From the moment Cranberry arrived, she was just the sweetest thing you could imagine. Even in her weakened state, she would wag her tail when she saw you coming and when she was strong enough would curl herself into your lap."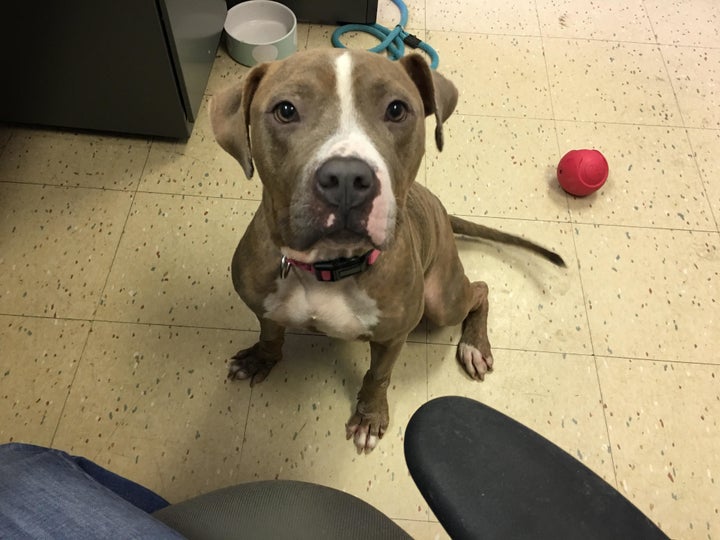 Cranberry became more playful as she gained her strength back, and was ultimately adopted by a man who saw her story on the news.
After visiting the shelter to initially meet Cranberry, the man came back two more times to bring sweaters as presents for the dog before ultimately bringing her home for good.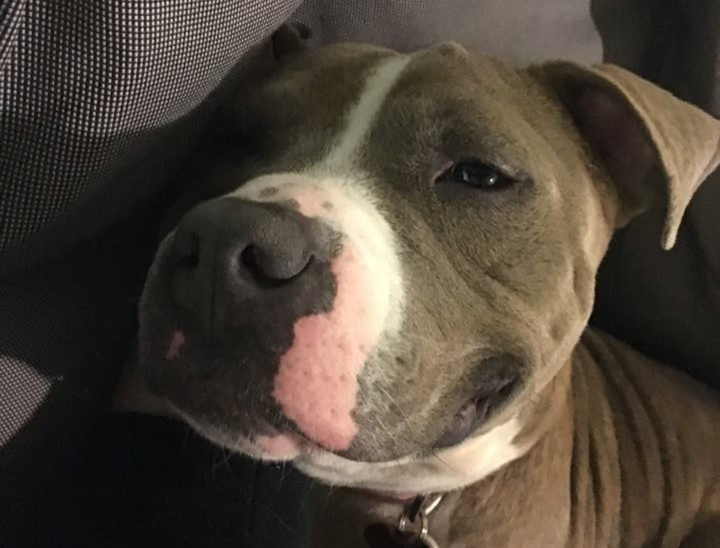 "She has a wonderful life now and we couldn't be more happy about that," Kocher said.
She added that while Cranberry is now in good hands, those moved by her story can donate to the SPCA in her name here.
Support HuffPost
The Stakes Have Never Been Higher
Related
Before You Go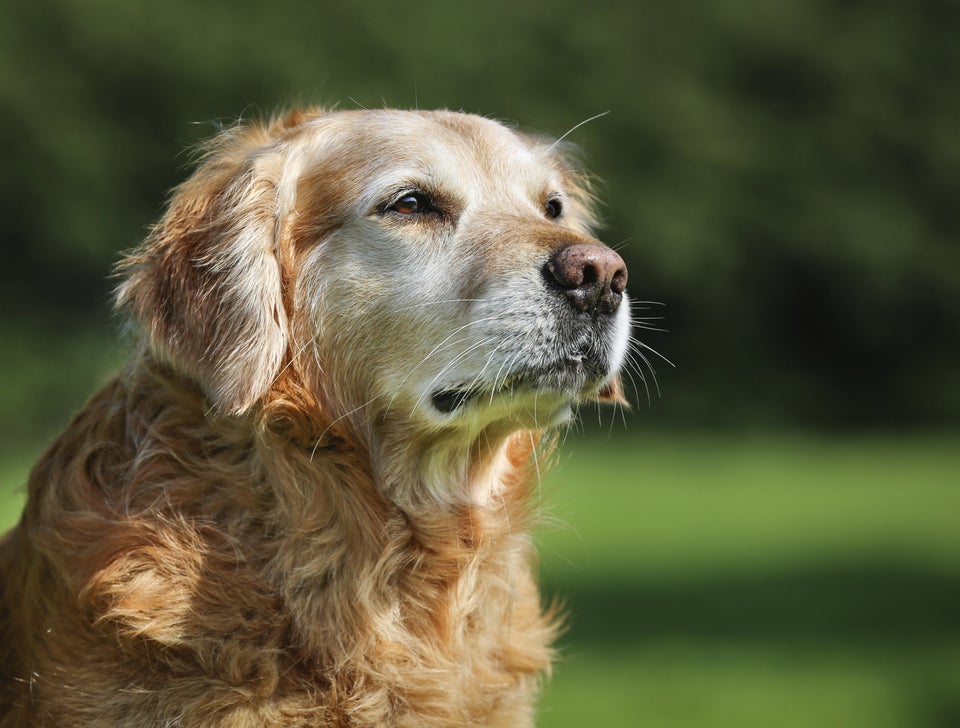 Super Senior Dogs
Popular in the Community