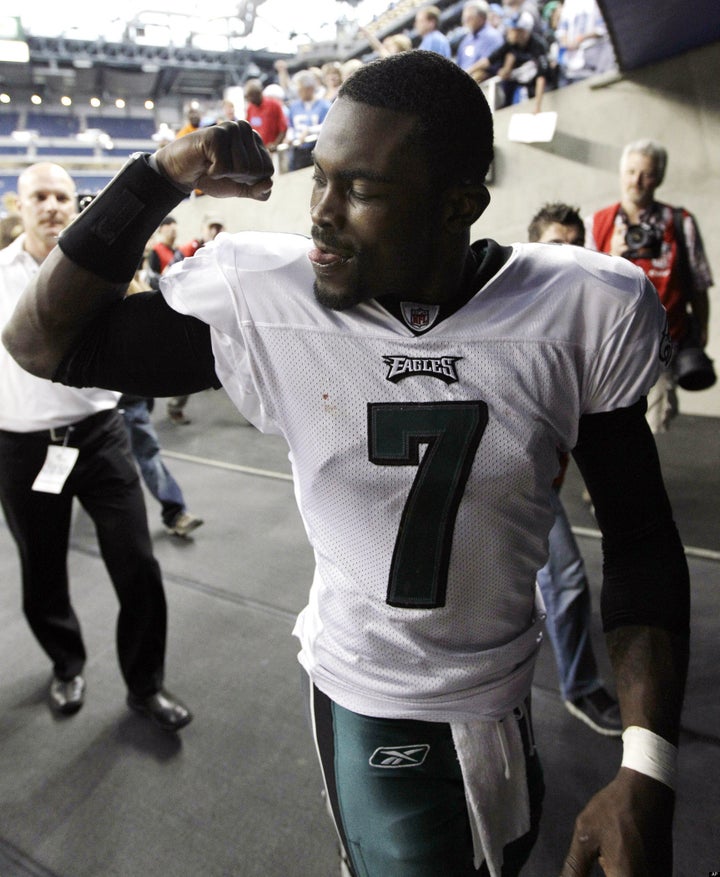 Philadelphia Eagles head coach Andy Reid abruptly changed his mind late yesterday. After consistently stating that Kevin Kolb is his No. 1 quarterback, he abruptly changed his tune by handing Michael Vick the keys to the car and naming him the starter.
Reid suggests the decision has nothing to do with Kolb's health. It is simply a matter of how Vick is playing right now. After reviewing the film, the coaching staff came to the conclusion Vick is playing too well to be second fiddle to Kolb. Reid stated. "When someone is playing at the level Michael Vick is playing, you have to give him an opportunity." He continued, "this isn't about Kevin Kolb's play. You're talking about Michael Vick as one the best quarterbacks in the NFL right now."
What a difference a day makes.
Everything fell in place for Vick, but he was prepared. When opportunity called, he prevailed.
After Vick played well against Green Bay, he suggested the Eagles would have won if he were in the game. He added that he feels he can be a starter in NFL again.
Reid agrees with Vick's assertions, saying "an ex-superstar has regained his ability."
Vick exuded confidence in his post-game interview after Green Bay, but was more contrite after the Detroit Lions game. I think this helped make the Eagles' decision easier. Vick stated he was fine being the back-up and referred to Kolb as the leader. He also suggested that he would gladly step in when needed.
Had Vick came out voiced displeasure about the decision to start Kolb, things may have been different. Instead, Vick exercised a level of maturity in saying the right things at the right time. Taking the high road on this occasion afforded Vick the opportunity to get back in the saddle again.
This opportunity has come about because of Vick's play. He's paid his societal debt by being incarcerated for 18 months. He's paid his debt by being subject to consistent ridicule from the press and fans across the country. Despite the latter, Vick stayed focus on honing his skills. And now, he's once again a starting quarterback in the NFL.
Not to be lost in all this is the Philadelphia Eagles organization. They provided Vick an opportunity when few others would last year. They allowed Vick to regain a sense of belonging and an opportunity to get his life together. The decision by owner Jeffery Lurie, President Joe Banner and Reid to bring Vick aboard is now paying dividends.
As I have consistently stated, it's crystal clear Vick gives the Eagles the best chance to win. It does not make sense to play a quarterback in Kolb because you committed to him after you foolishly released Donovan McNabb. Obviously, things have changed. Any intelligent coach would know you owe it your team to put the best players on the field, and Kolb isn't one of their best options to win.
Reid surprised a lot of people. He typically sticks to his guns. But Vick's play made it next to impossible for him to stand by a quarterback that doesn't give his team the best chance to win. As head coach, he owes it to the organization to put his best team on the field, instead of honoring a commitment that no longer makes sense.
Reid echoed the latter by stating, "It's my obligation to make the proper decision."
It is good that Reid finally came to his senses.
What a difference a day makes.

Email Dexter directly and follow him on Twitter. Please read about Sports & More from Dexter. For Media Requests please contact Public Relations.
Related
Popular in the Community