Fans shot off fireworks, climbed poles ― despite the fact that many had been greased ― scaled buildings, marched, chanted and made a whole lot of noise.
But there were also reports of small fires and at least one overturned car, as well as smashed windows, damage to stores and poles being completely removed out of the ground.
Three people were arrested during the rowdy celebrations, a spokeswoman Mayor Jim Kenney's office on Monday.
"Tens of thousands came out and celebrated this amazing victory last night, and but for a handful of bad actors the celebration was peaceful and jubilant," according to the statement. "We're thankful for our PPD for their assistance in getting the crowds dispersed and people home safely."
Police have not yet released specific figures such as the number of injuries.
"We have had several acts of vandalism where windows have been smashed, and some injuries have been reported around light poles that have been pulled down," the Philadelphia Police Department said in a statement to The New York Times. "We have one report of looting at a gas station. There have been no fatalities."
Roughly a dozen Eagles fans scaled an awning attached to the Ritz Carlton hotel in downtown Philadelphia, causing the structure to collapse. It's not clear if anyone was injured.
"We know you have waited years, some for decades, for the chance to crown your Birds as champs," Kenney said in a statement Sunday. "I urge everyone to celebrate in a way that is safe and respectful to everyone from neighbors to strangers. Go forth and celebrate, but do so in a way that will make Philadelphia shine."
Here are some of the scenes from throughout the city:
Hayley Miller contributed reporting.
Before You Go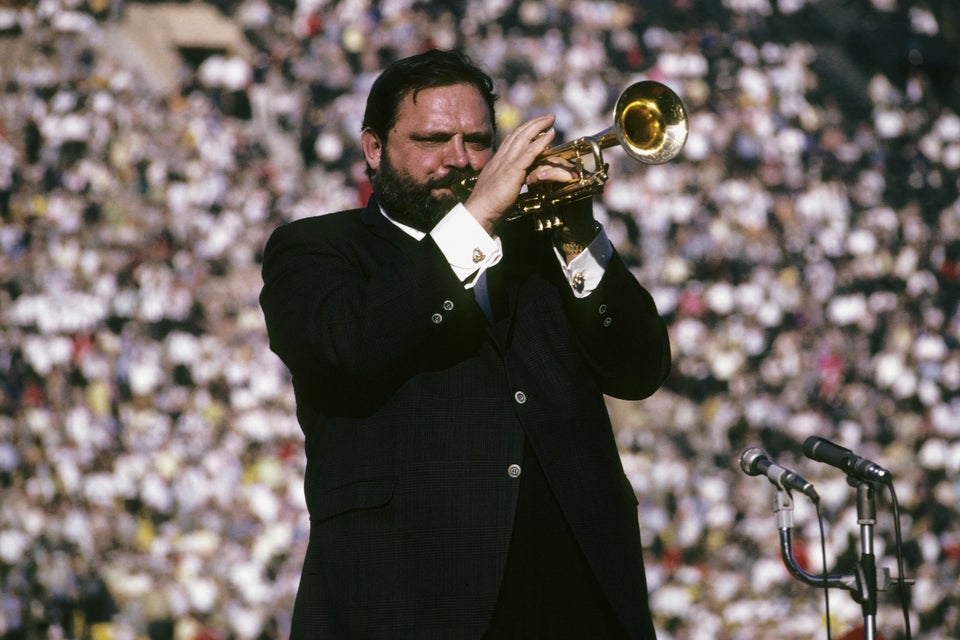 Super Bowl National Anthems Through The Years
Popular in the Community