In a segment about President Donald Trump canceling the Super Bowl champion Philadelphia Eagles' White House visit on Monday, the network aired images of the Eagles supposedly kneeling in protest during the national anthem, a practice that the president has condemned and cited initially for disinviting the team.
The only problem was that the Eagles were praying in the pictures, and they weren't taken during "The Star-Spangled Banner."
Eagles tight end Zach Ertz called out the news outlet for the blunder, writing on Twitter: "This can't be serious .. Praying before games with my teammates, well before the anthem, is being used for your propaganda? Just sad."
Defensive end Chris Long chimed in as well.
The images also included players raising their fists during the anthem, but no Eagles player took a knee during the 2017 season, The Hill noted.
Fox News released a statement on Tuesday apologizing for the photo blunder.
"During our report about President Trump canceling the Philadelphia Eagles trip to the White House to celebrate their Super Bowl win, we showed unrelated footage of players kneeling in prayer," Christopher Wallace, executive producer of "Fox News @ Night with Shannon Bream" said in a statement.
Trump had earlier linked the canceled invite to the Eagles acting in defiance of his wishes, but the White House later said the team had planned to send too small a delegation.
Trump has previously ranted against NFL players who have taken a knee since former 49ers quarterback Colin Kaepernick sparked the trend in 2016 to protest racial injustice and police brutality.
Before You Go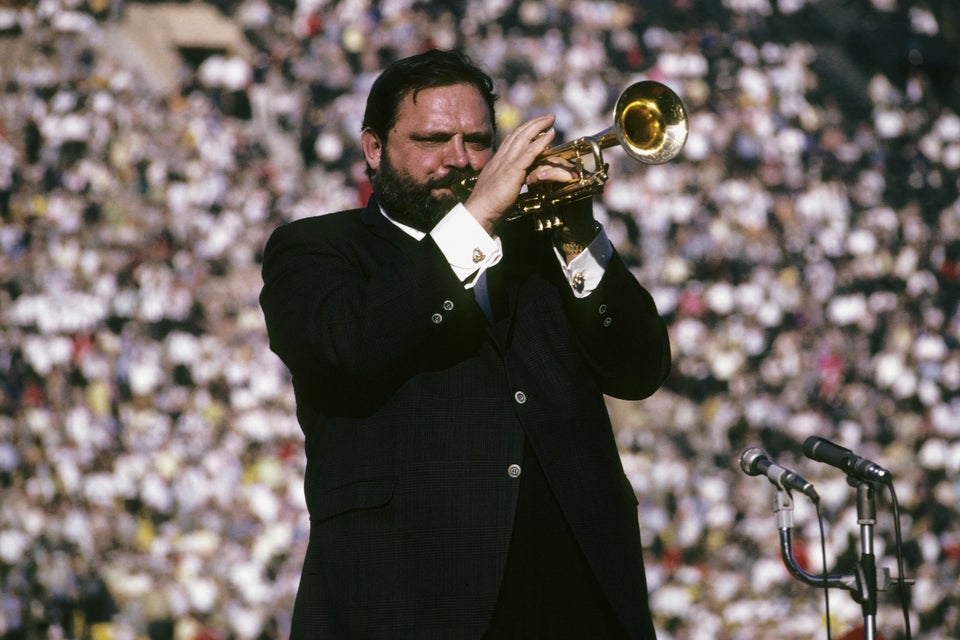 Super Bowl National Anthems Through The Years
Popular in the Community