 PHILADELPHIA, July 10 (Reuters) - A new law in Philadelphia banning the feeding of homeless people on city parkland came under fire on Tuesday in court, where Mayor Michael Nutter defended it as part of a broader plan to care for the poor.
The law is being challenged in U.S. District Court by critics who say it is an effort to clear homeless people away from land along Benjamin Franklin Parkway, home to tourist attractions such as the Philadelphia Museum of Art, the Rodin Museum and the newly relocated Barnes Foundation collection.
Church groups say they have been distributing food to homeless people along the parkway for more than a decade.
The lawsuit filed by four charities said the new law demonstrates "a determination to remove from the vicinity of the Barnes Foundation those that some view as undesirable to the public image of the city of Philadelphia."
The mayor, testifying in defense of the law, said it was part of efforts to move homeless people to indoor facilities to get physical and mental health treatment as well as food.
"I believe we can do more, and we can do it better in a different place," Nutter told Judge William Yohn Jr.
"Many are not just hungry," he said. "They have other needs."
Opponents of the law say it not only violates the rights of freedom of association and religion but would take a toll on the poor.
"It will have a devastating impact on the lives of the people who live on the parkway," Sister Mary Scullian, executive director of Project H.O.M.E. and a well-known advocate for the poor, testified in court.
Outside of court, she said as many as 6,000 homeless people live on the city's streets on any given summer night, with fewer in the winter when the weather is colder.
The mayor said that as an interim step, the city had arranged for distribution of food to homeless residents on part of the outdoor plaza that surrounds City Hall, several blocks from the main section of the museum-lined parkway.
He denied critics' charge that the law was timed to coincide with the opening in May of the Barnes collection, which moved to Philadelphia from its historic home in suburban Merion.
The move by the Barnes, which has more than 4,000 works of art including paintings by Renoir, Van Gogh and Cezanne, came after a nearly decade-long fight over its location.
"We are not the first administration to look at this," said the mayor, who has held office since 2008.
The judge scheduled closing arguments for Thursday. The law was due to take effect on June 1 but the judge has asked that it not be enforced while the challenge is being sorted out in court. (Writing by Ellen Wulfhorst; Editing by David Brunnstrom)

Related
Before You Go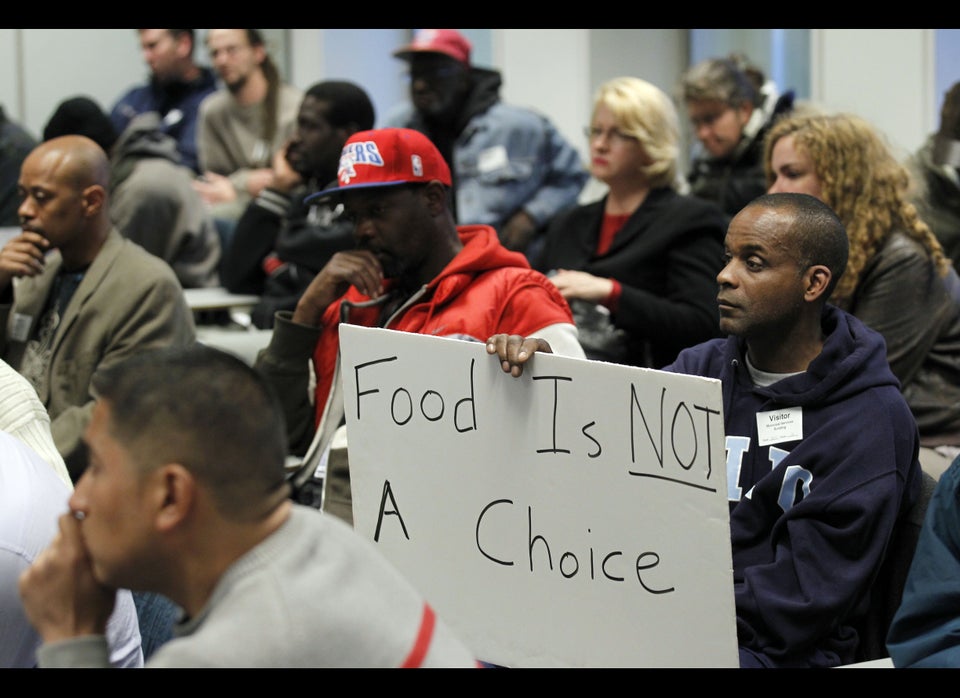 Philadelphia Homeless Feeding Ban
Popular in the Community