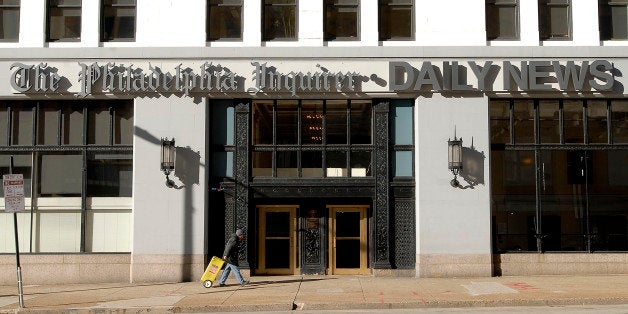 Union leaders at the Philadelphia Inquirer have a big warning for its employees: watch what you say.
In the wake of a lawsuit that has ensued at the paper after the firing of Pulitzer Prize-winning editor Bill Marimow, union representatives issued an alert to all Inquirer employees on Thursday, according to Capital New York.
"It has become painfully clear that your work emails and emails from other accounts that you open up on your work computer, can be read, and in some cases are being read, by managers and owners of this company," wrote president of the executive board of the Newspaper Guild's TNG-CWA Local 38010 Howard Gensler and union executive director Bill Ross in a memo. "BE VERY CAREFUL WHAT YOU SAY in email correspondence, tweets, Facebook posts, etc."
The company, which employs about 1,800 people between the Philadelphia Inquirer, Philadelphia Daily News and Philly.com, underwent new ownership when it was bought by a group of business leaders in August 2012.
But last Thursday, co-owners Gerry Lenfest and New Jersey Nets owner Lewis Katz filed a lawsuit against parent company Interstate General Media and publisher Bob Hall, claiming that they wrongfully fired Marimow and were not authorized to make such a decision. The two are now fighting for full control of the company, seeking the ousting of Hall in exchange for the return of Marimow. All involved parties, including fellow co-owner George Norcross met on Wednesday, to discuss the legal battle.
The memo summed up that meeting for the employees as such:
"The Guild board spent more than two-and-a-half hours listening to the side of owner George Norcross and another hour-twenty listening to Katz and Lenfest. Our conclusion: These owners couldn't agree on what day it was."
UPDATE: Interstate General Media vice president of HR Chris Bonanducci sent an all-employee email on Thursday in response to the Guild's warning. The email included the following message:
"All IGM Employees:

I wanted to provide some additional clarity to the email sent out by Guild president Howard Gensler this morning.

While it is the company's right and responsibility to ensure its resources are not being used inappropriately, we want to be clear: there is no search of email going on except that which is required by the lawsuit Mr. Katz and Mr. Lenfest have filed against the company. All should be aware that the emails that have been cited in the media, or in court documents, were all forwarded, and not found through a search."
REAL LIFE. REAL NEWS. REAL VOICES.
Help us tell more of the stories that matter from voices that too often remain unheard.
BEFORE YOU GO
PHOTO GALLERY
25 Biggest U.S. Newspapers In 2012