I am proud of my adopted home City of Philadelphia for many reasons, but that pride grew a little greater when I heard the news that Philadelphia was named one of five U.S. cities to win a Smart Cities Council Readiness Challenge Grant.
According to a city press release, Philadelphia will receive a tailored Readiness Workshop during 2017, to develop a roadmap for applying smart technologies to further innovation, inclusion, and investment within the City. The City will also receive ongoing feedback and guidance from the Council, as well as supporting products and services from Council member companies and advisors.
Last year, I wrote about the race for smart cities and why Philadelphia should not be overlooked. The rest of the world is finally realizing the potential of our great city and the hard work of our Internet of Things and technology innovators.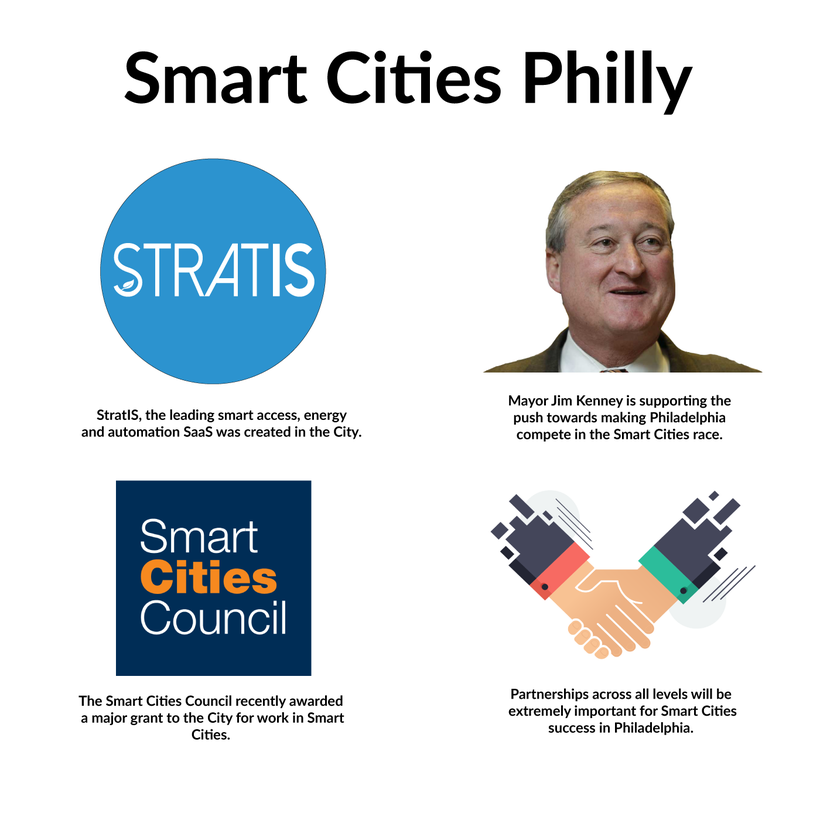 "Smart cities are cities where everyone works together toward a common vision, and we were especially impressed with the collaborative environment that Philadelphia is building," said Smart Cities Council Chairman Jesse Berst. "We and our partners look forward to helping the city build upon this great head start to make a meaningful difference in the lives of the city's residents."
Just last week, I had a chance to interview Philadelphia's Mayor Jim Kenney about this very topic. For those that don't know the Mayor, he has been an advocate for Philly's tech scene and for growing and supporting all of the innovative companies in this region of the country. The Mayor has made it clear that he views technology and startups an important part of Philadelphia's present and future.
"Philadelphia's tech and startup scene is robust, diverse in every sense, and inclusive," Kenney said. "We are at the forefront of development of new technologies in key industries like healthcare and advanced manufacturing."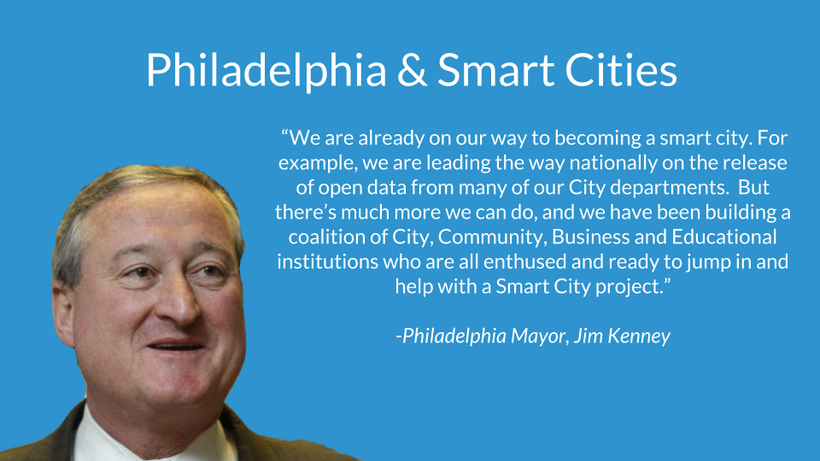 According to the Mayor, the U.S. Chamber of Commerce recently released a report ranking 25 cities on their readiness to capitalize on the ongoing shift to a digital economy. Philadelphia ranked 8th – ahead of New York and DC.
"That shows our potential," Mayor Kenney said. "Tech and startups are not just an important part of the future of our city, they are important to the future of this entire nation. For us to remain competitive we must continue to learn and figure out how to integrate technology into our more traditional institutions."
Philadelphia technology CEO, Felicite Moorman leads two Internet of Things (IoT) companies located in the East Falls section of the city. BuLogics has been a crucial part of the IoT since 2003, and StratIS is the Smart Start for Smart Cities. Full disclosure, Moorman is also my boss, but more importantly my respected leader.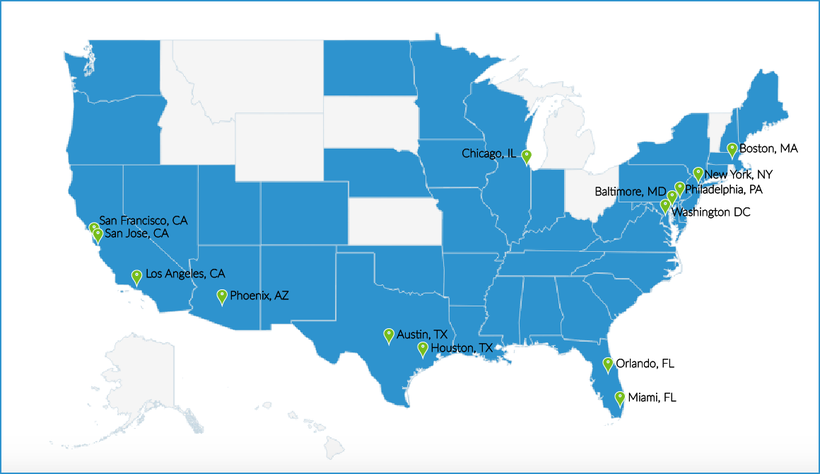 "Mayor Kenney undoubtedly is an advocate for the technology community but more importantly, I think he will further the philosophy of the City of brotherly love and sisterly affection," Moorman said. "In today's state of political divide I think his stance on what it means to be a community is more important than ever, and I couldn't be more impressed or grateful."
It is important for smart cities to have smart mayors and we certainly have that in Philadelphia.
"Tech startups have a multiplier effect of almost 5x, meaning for every one job created, you have the potential of creating five more," Kenney said. "That's not just five more tech jobs either – it's five jobs, period. In any industry. For Philadelphia this is a crucial measure. We have the highest poverty rate of all the big cities in the United States. More tech companies translates to more jobs, and ultimately more tax revenue for the City."
Our teams at StratIS and BuLogics are prime examples of that. We are growing at a rapid rate and recruiting talented software engineers and other key positions, from around the corner and across the globe.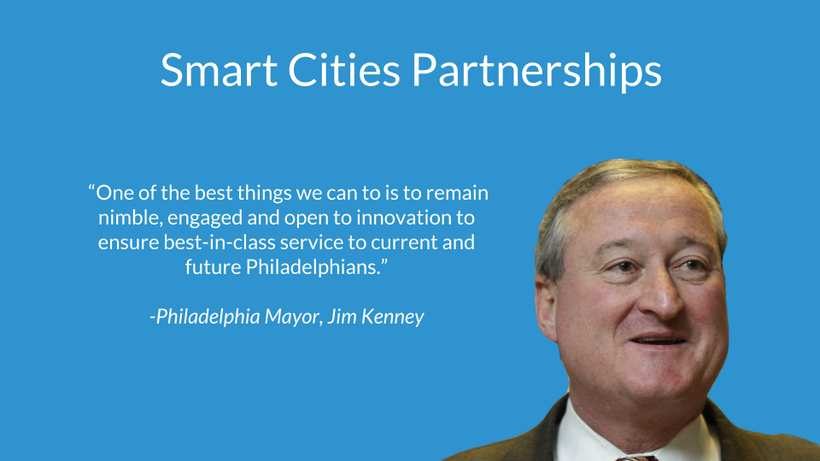 Moorman advises that the Mayor needs the right team and point people to head smart cities initiatives.
"The project and possibilities are endless. The focus has to be consistent and holistic in order to really take advantage of all of the opportunities that smart cities provide," she said. "I think Philadelphia is an excellent place to pilot programs, and be an example to the world, not just the United States. This person should be somebody with a technology background, so they can sift through the hype, but also have an understanding of how to work bureaucracy and public private partnership's effectively and efficiently."
Moorman knows firsthand that a lot of the technologies in smart cities pilots are not yet commercially viable. "This means that they are not producing a return on investment for the private individuals who would invest in the technologies and rely almost solely on public funding," she said. "While these technologies are novel and sometimes innovative, the lack of viability from a financial standpoint will create longer adoption timelines than necessary."
The Mayor believes that Philadelphia is already on its way to becoming a smart city
"For example, we are leading the way nationally on the release of open data from many of our City departments," he said. "But there's much more we can do, and we have been building a coalition of City, community, business and educational institutions who are all enthused and ready to jump in and help with a Smart City project."
The Mayor and his team believe Philadelphia is ideal for Smart Cities initiatives because it has the infrastructure in place to support any Smart City application.
"We have commercial fiber throughout the City which can be tapped into as we need it," he said. "A Smart City needs to be able to collect massive amounts of data and, through our businesses and City owned infrastructure, we are exceptionally suited to build and support Smart City applications. We own light poles and City buildings which can accommodate sensors and wireless access points and these are spread throughout the City. We have also recently signed an agreement with Comcast to replace our aging communications infrastructure which connects over 225 City buildings with high speed fiber which will increase our network capacity significantly. When one thinks of a Smart City, the first thought goes toward the application, but the far more important piece is the backend network which supports it."
I couldn't agree more with the mayor that having the infrastructure for smart and affordable technology is the keystone. At StratIS we are very proud that we have been able to connect and manage access, energy and automation for 150,000 multifamily properties across the country in 18 months time.
City officials have been busy gathering information and planning. In 2016, Philly issued an RFI (Request for Information) regarding how the City should approach the Smart City opportunity. 
"We received 106 responses from companies operating worldwide," Kenney said. "Based on the information gleaned from these responses, we are issuing an RFP for a vendor to help us develop a roadmap for Smart Cities projects. Our intent is to further build and strengthen that coalition of City, community, business and educational institutions so we can receive input into our plan."
The team at StratIS is part of a coalition of Philadelphia tech companies gathered by Amplify Philly to attend the South By SouthWest conference this spring with the Mayor. Moorman said she looks forward to the opportunity to meet the mayor at the event and discussing the many possibilities of pilot programs and other ways that our team can help Philadelphia make its mark in the smart cities movements.
"I have a suspicion that our Mayor already knows all of our companies at least by name, if not what we're doing," she said. "But I look forward to the opportunity to meet him and share with him some of the things that we're doing in smart cities. We've installed our software in 150,000 commercial residential units in less than two years. That is proof of financial viability, from a private standpoint, and it would be worthwhile for the mayor to know more. We share a common goal, to make our home City the smartest city in the world."
Calling all HuffPost superfans!
Sign up for membership to become a founding member and help shape HuffPost's next chapter
This post was published on the now-closed HuffPost Contributor platform. Contributors control their own work and posted freely to our site. If you need to flag this entry as abusive,
send us an email
.