Pope Francis's visit to Philadelphia in September is expected to draw 1.5 million people to a Mass on Benjamin Franklin Parkway, an area more than 100 homeless people occupy on any given day.
With the parkway set to be cleared days before the pontiff's appearance, and an eight-foot fence being built for security purposes, some homeless residents say they're worried the pope's visit will leave them with nowhere to go.
One of them, George Creamer, 56, tried to approach Philadelphia Mayor Michael Nutter on Tuesday to protest, according to video footage captured by a bystander. One of the mayor's security guards is shown grabbing Creamer and pushing him to the ground, while the mayor leans down to help restrain the man. At one point, the guard wrapped a hand around the man's throat.
"My main role here was to really try to just calm him down and have him understand that no one's here to do anything to you; this is not about you," Nutter told Action News after the confrontation.
Creamer told the TV station he's feeling anxious about the pontiff's visit and is not "a violent person."
"We're not gonna be allowed on the parkway when the pope comes, and that's where I sleep," Creamer said. "I only sleep down here when it's gonna rain."
Mark McDonald, the mayor's press secretary, told The Huffington Post his office is working with partners at the World Meeting of Families and the U.S. Secret Service to develop a plan for the papal visit. He said he wasn't prepared to discuss arrangements for the individuals who sleep on the parkway.
Nutter tried to institute a ban on feeding homeless people in public spaces in 2012, which he said was an attempt to get them indoors where they could receive mental health services. Opponents, many of them church groups, argued the measure would take a major toll on poor people living in the parkway. A month later, a federal judge blocked the ban.
Will O'Brien, special projects coordinator at Philadelphia homelessness organization Project HOME, said outreach teams staffed by formerly homeless residents will be going to the parkway in the coming days to try to clear up any fears.
"We need to start dialoging with people on the streets now so they're aware of what's happening, and hear their concerns," O'Brien told HuffPost.
Most security measures for the pope's visit are being put in place by the Secret Service, O'Brien said, but the outreach teams will help city officials take necessary actions sensitively.
"During the period when the security area is cleared out, some of our outreach teams will be able to work with the police to ensure that things go smoothly," O'Brien said.
One goal, O'Brien added, is to make sure officials don't give homeless people the message they can't attend the Mass as part of the general public.
"They should be as welcome as anybody else," O'Brien said.
After Pope Francis's visit to the Philippines in January, information came to light that the government had "relocated" nearly 500 homeless people from the streets of Manila.
Sister Mary Scullion, Project HOME president, promised that no such measures would be taken in the City of Brotherly Love, telling The Philadelphia Inquirer: "There will be no attempt to hide the homeless or pretend we don't have these issues."
O'Brien said he hopes to work with the city to reserve several tickets to the front area at the Mass for people who are poor and homeless, "because we think Pope Francis would do something like that."
Also on HuffPost: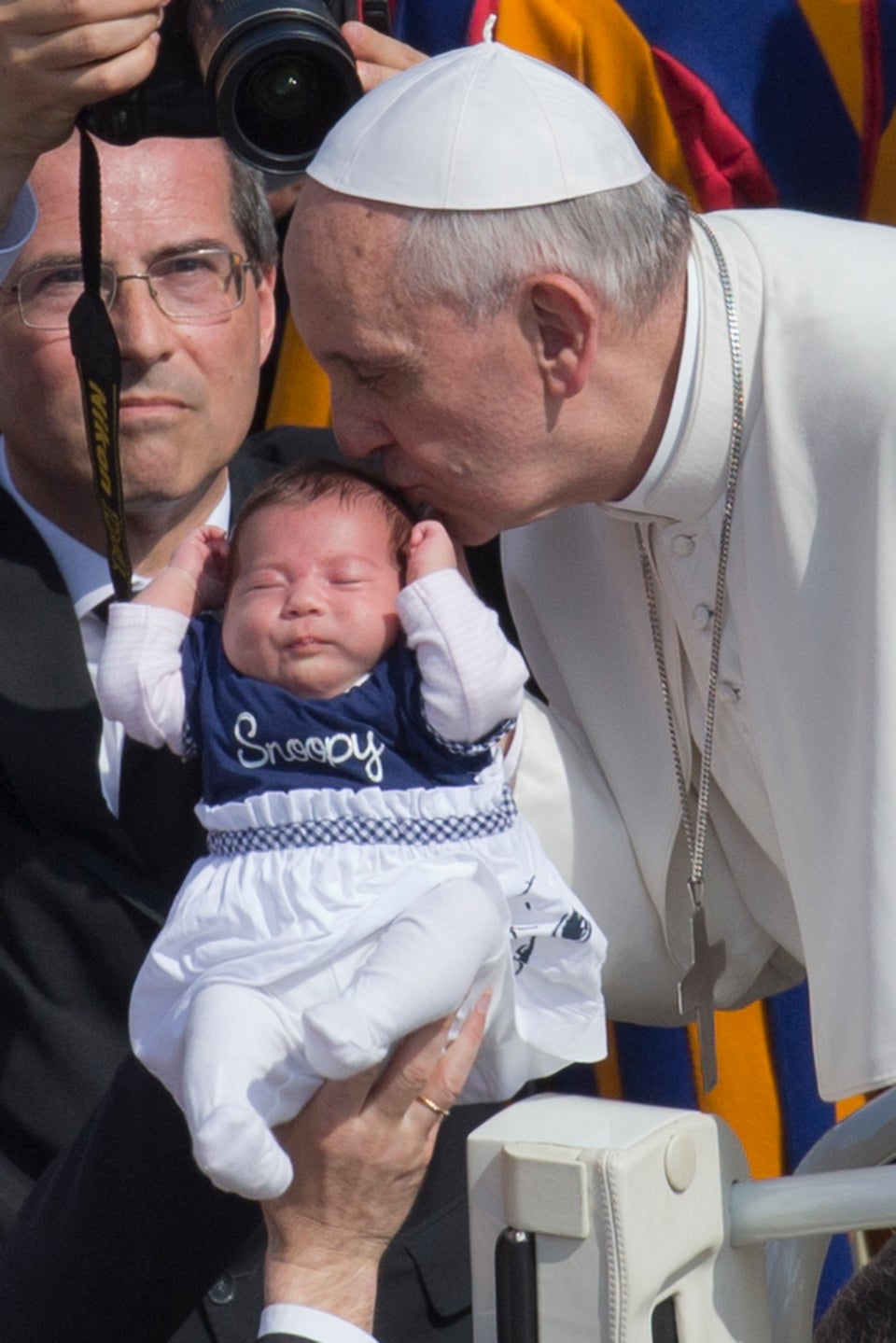 Pope Francis Quotes On The Poor
Related
Popular in the Community