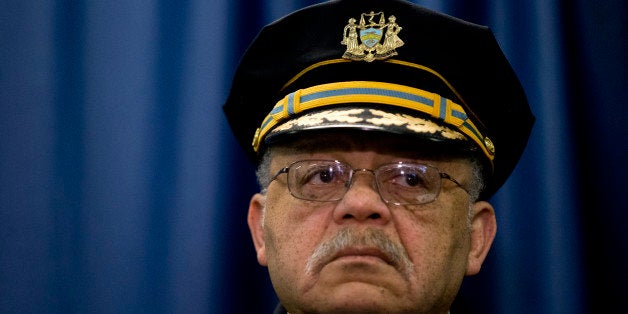 Philadelphia police officers were responsible for 400 civilian shootings over the last seven years, according to a new report from the Department of Justice.
The report also found that there was "an undercurrent of significant strife between the community" and the police.
This report looked at the number of times Philadelphia police officers shot someone between 2007 and 2013, finding nearly 400 such incidents over that seven-year span. Fifty-nine unarmed people were fatally shot over this period, and half of the unarmed people were shot because the officer saw something (like a cellphone) or some action (like a person pulling at the waist of their pants) and misidentified it as a threat, the report states.
New training on when officers should use force and how to de-escalate situations is needed, the DOJ found.
Philadelphia Police Chief Charles H. Ramsey asked the DOJ to conduct its investigation and he told the Philadelphia Inquirer that many of the DOJ's recommendations have already been implemented.
Many of the DOJ's findings mirrored those mentioned at community meetings and previous lawsuits against the department, the Inquirer reported.
CORRECTION: A previous version of this story incorrectly said the Philadelphia police were responsible for 400 killings. They were responsible for 400 shootings.