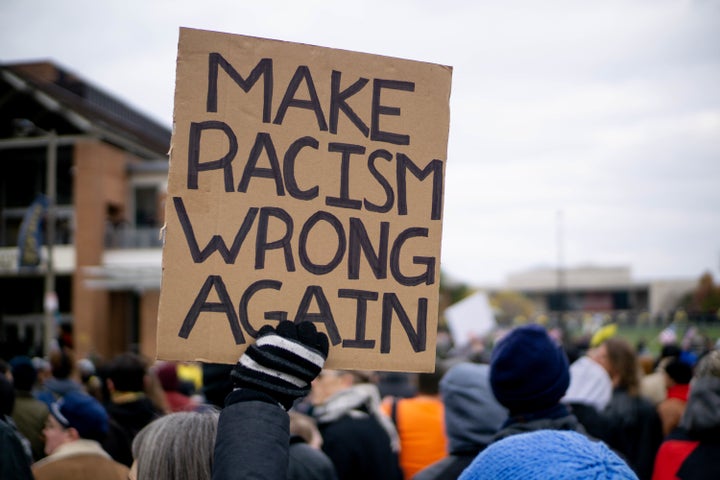 Racists in Philadelphia were apparently denied a quick escape Saturday after cab drivers refused them service following a far-right rally that met with emphatic opposition from anti-racist protesters.
"This event is for all Patriots, Militia, 3%, constitution loving Americans, pro good cop, pro ICE, pro law and order, pro life, pro American value, pro gun and anti illegal immigration," the event's description on Facebook reads. "Will you stand with us? ITS TIME TO SHOW PHILLY WHAT PATRIOTISM REALLY IS!!"
While the alt-righters held their rally, on the other side of a police barricade were hundreds of anti-racist protesters who chanted "Go home assholes" and held signs that read "Make Racists Afraid Again."
Following the rally, attendees of the "We the People" rally attempted to leave the gathering using cabs and Ubers. But as Vice's Tess Owen documented, they weren't well received:
Gwen Snyder, a Philadelphia activist, claimed on Twitter that cab and Uber drivers were refusing service to the "We the People" attendees because anti-racist protesters were informing the drivers of their would-be fares' politics.
"A cop threatened to cite us all if we keep telling drivers that their fares are nazis," Snyder tweeted.
It's not clear whether any anti-racist protesters were attempting to get taxi or Uber rides at Saturday's event. Philadelphia police did not immediately respond to HuffPost's request for comment about Snyder's claim that anti-racists were threatened with a citation.
The Proud Boys were dealt a blow earlier this week when member Andrew Kovalic was fired from his decade-long job at Comcast after it was revealed he was part of the white supremacist movement.
"There's no place for disrespectful, offensive behavior in our culture," the company told Philadelphia magazine. "The individual is no longer employed by Comcast."
Related
Popular in the Community