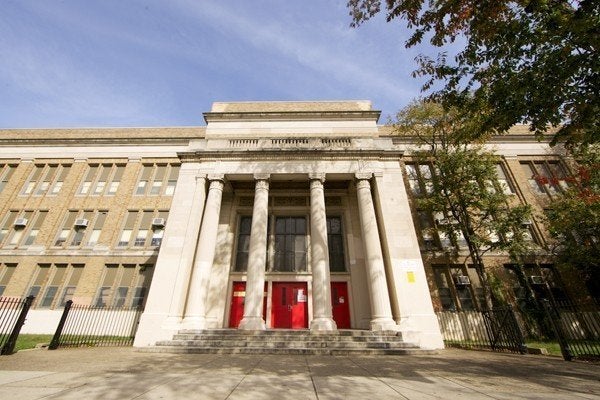 Last spring, amid vows from Philadelphia school officials to stamp out adult cheating on state tests, students at Wagner Middle School sat down to take the 2012 exams.
On March 13, the second day of testing at Wagner, the head of the school district's test security program reported more than a dozen testing violations at the school.
Among the infractions that Daniel Piotrowski said he witnessed was a teacher coaching students on how to answer test questions.
The same week, at least one other monitor also reported testing infractions at the school, which is in the city's West Oak Lane section.
At the time, Wagner already had been targeted for investigation based on signs of cheating in years past, including 2009, when the district's chief academic officer was the school's principal.
The reports of fresh violations at Wagner presented the district with an immediate test of its new commitment to take cheating seriously.
Here is how the district responded:
Piotrowski and at least one other monitor were removed from Wagner after reporting possible violations.
District officials never formally interviewed either the monitors or Wagner staff.
District officials dismissed some of the monitors' most serious complaints based on a "preliminary survey" of what happened at the school.
District officials overturned Piotrowski's judgment that a full investigation at Wagner was warranted.
The district waited seven months to file a formal memo to the state Department of Education about what happened at Wagner.
District officials omitted pertinent information from that memo.
In July, Piotrowski, then the district's executive director of accountability and assessment, was fired. Neither he nor the district would comment on the circumstances of his termination.
This account of the events at Wagner is based on documents as well as interviews with sources who asked to remain anonymous for fear of reprisal.
The district's response was highly questionable, said one national expert on educator misconduct.
"It's baffling to me why [the district] would not have responded more aggressively to a report of this nature," said Phillip Rogers, the executive director of the National Association of State Directors of Teacher Education and Certification (NASDTEC.)
In a statement, the district stood by its response to the cheating complaints at Wagner.
"The Office of Accountability, Equity and Compliance oversaw this entire process according to protocol and procedure," said district spokesman Fernando Gallard.
"There is no room in our schools for any adult involved in cheating."
HIGH STAKES, A TROUBLED HISTORY
Each spring, students across Pennsylvania in grades 3-8 and 11 take the Pennsylvania System of School Assessment exams.
Their scores are used to determine whether schools meet federally mandated academic performance targets. In Philadelphia, the test results also guide a wide range of high-stakes decisions, including which schools should be closed or converted to charters.
Last February, NewsWorks and the Public School Notebook jointly reported that a statewide investigation into possible cheating on the exams had widened to include 53 traditional public schools in Philadelphia.
Among them was Gen. Louis Wagner Middle School.
This piece has been truncated. To read the rest of the story, visit Newsworks.
REAL LIFE. REAL NEWS. REAL VOICES.
Help us tell more of the stories that matter from voices that too often remain unheard.
BEFORE YOU GO